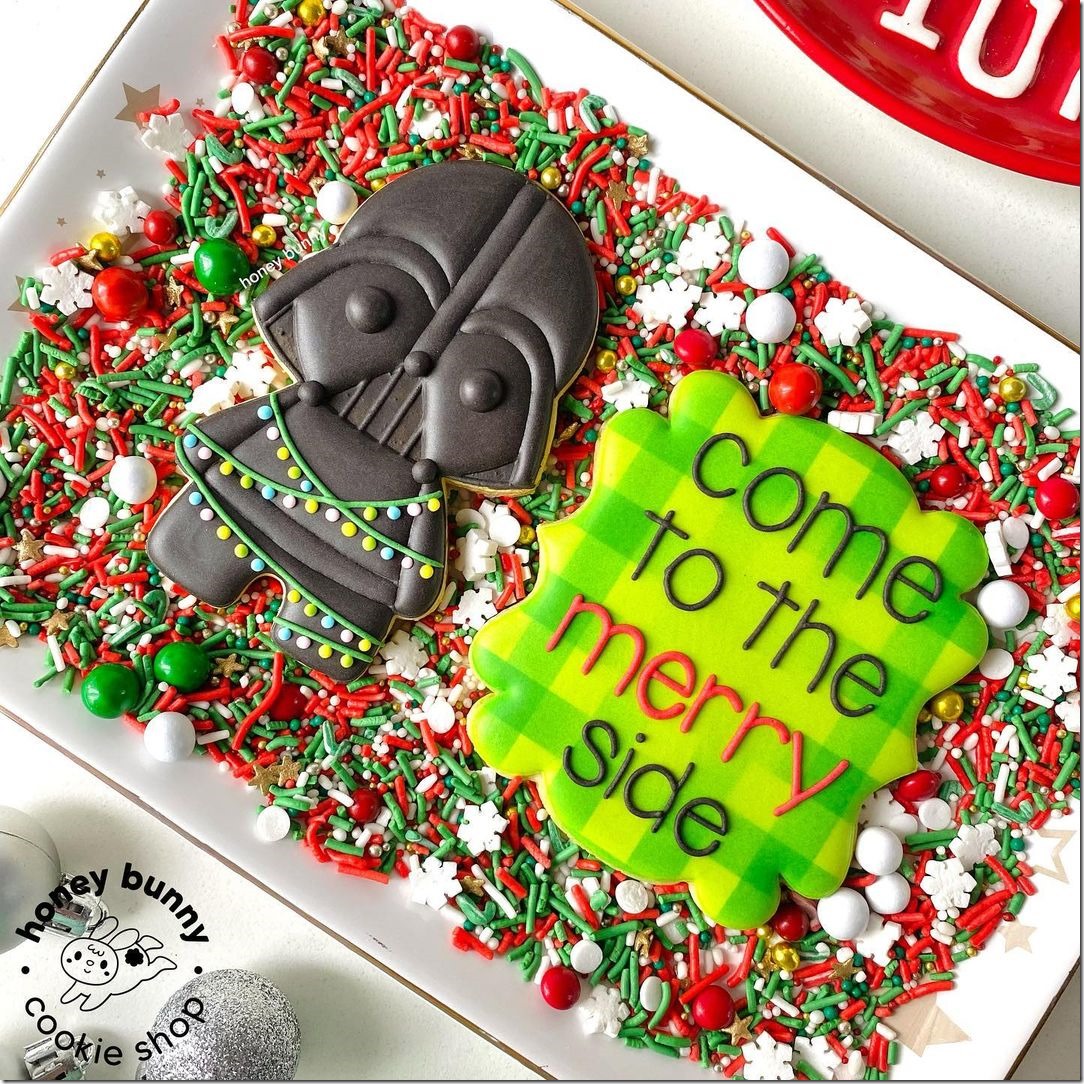 Come To The Dark Side, We Have Christmas Cookies
This adorable Darth Vader Christmas Cookie was made by the Hunny Bunny Cookie Shop. I love the creativity of bakers. I would never think of combining Darth Vader and Christmas is such a cute way. This festive cookie platter consists of two oversize cookies. The first cookie has Darth Vader wrapped up in Christmas lights. The other cookie is green plaid and has the words "Come To The Merry Side".
Looking for more treats from a galaxy far, far away? Check out these Star Wars Cakes and Cookies.