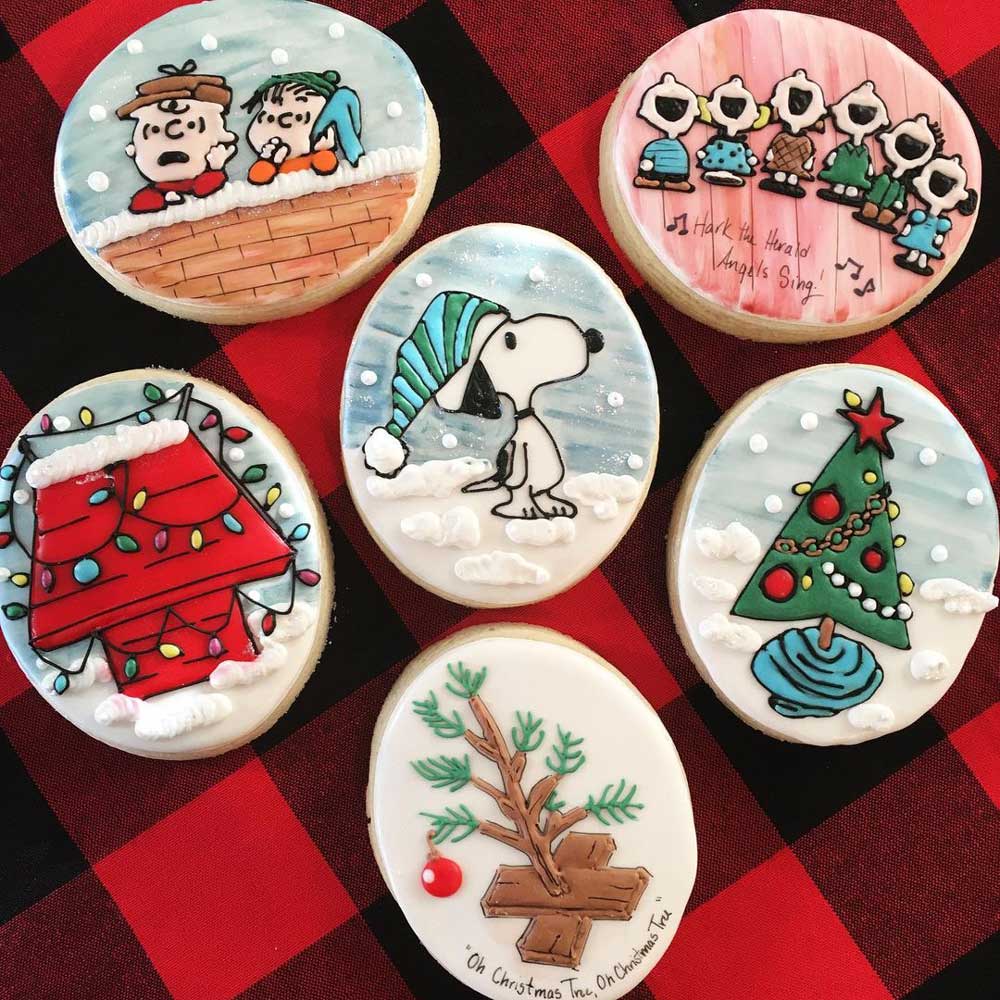 These Charlie Brown Christmas scene cookies feature Snoopy's doghouse, a Christmas Tree, Carolers, and Charlie Brown and Linus.
These wonderful cookies were made by Tys Treats Bakery.
These oval cookies have a cookie with the original poor little Christmas Tree Charlie Brown chose. It has the words, Oh Christmas Tree, oh Christmas Tree written at the bottom.
In addition, another cookie has the fully decorated little tree with Linus' blanket around it. It's amazing what a difference a little love and decorations can do for a little tree.
Charlie Brown and Linus are on another cookie with the scene where he talks to Linus about Christmas at the beginning of the TV special. You can see the brick pattern of the wall in front of them.
Also, another cookie has Snoopy's red doghouse decorated for Christmas.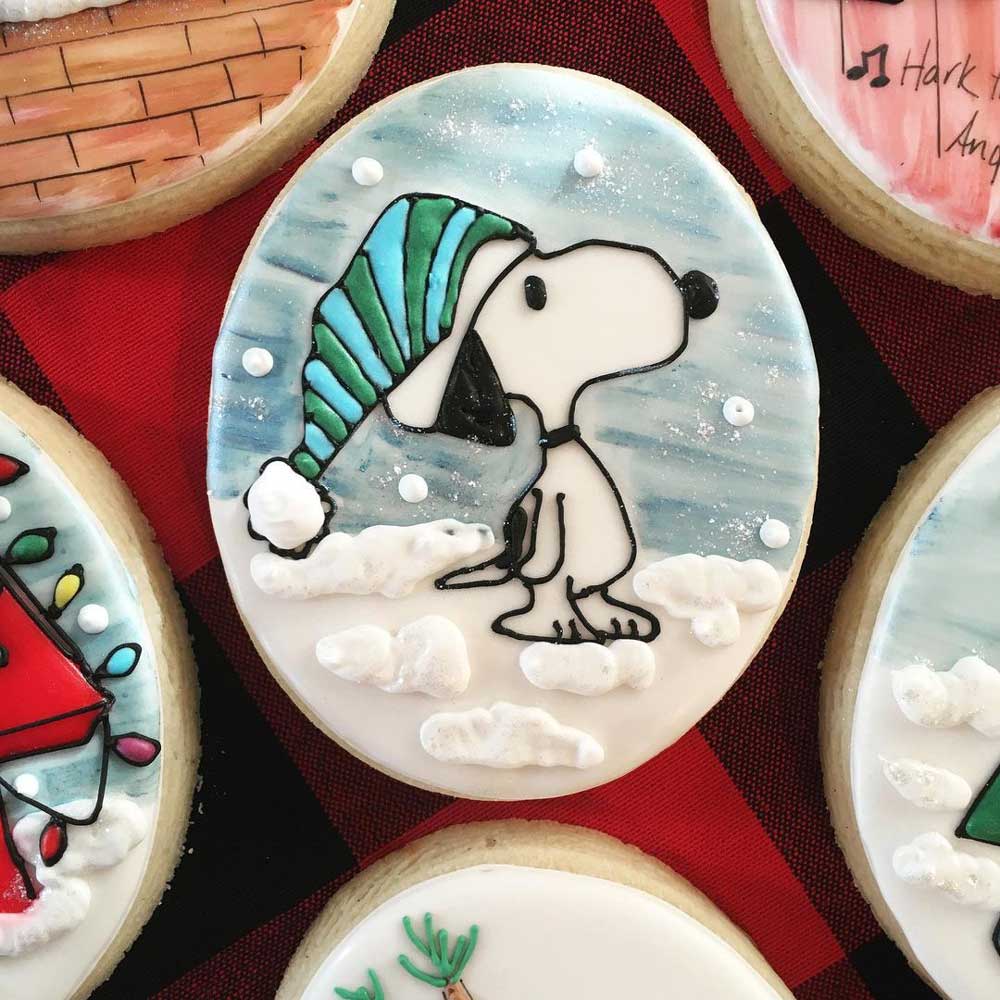 Snoopy is wearing a blue and green hat on another cookie. Notice the snowdrifts on the ground and the snowflakes in the air.
A final cookie has the Peanuts gang singing the song Hark the Herald Angels Sing in the scene near the end of the special.
For more festive treats, check out these Charlie Brown Christmas Cakes and Cookies.
Charlie Brown Snowglobe cookies
Charlie Brown Christmas special cookies
Snoopy Christmas doghouse cookies