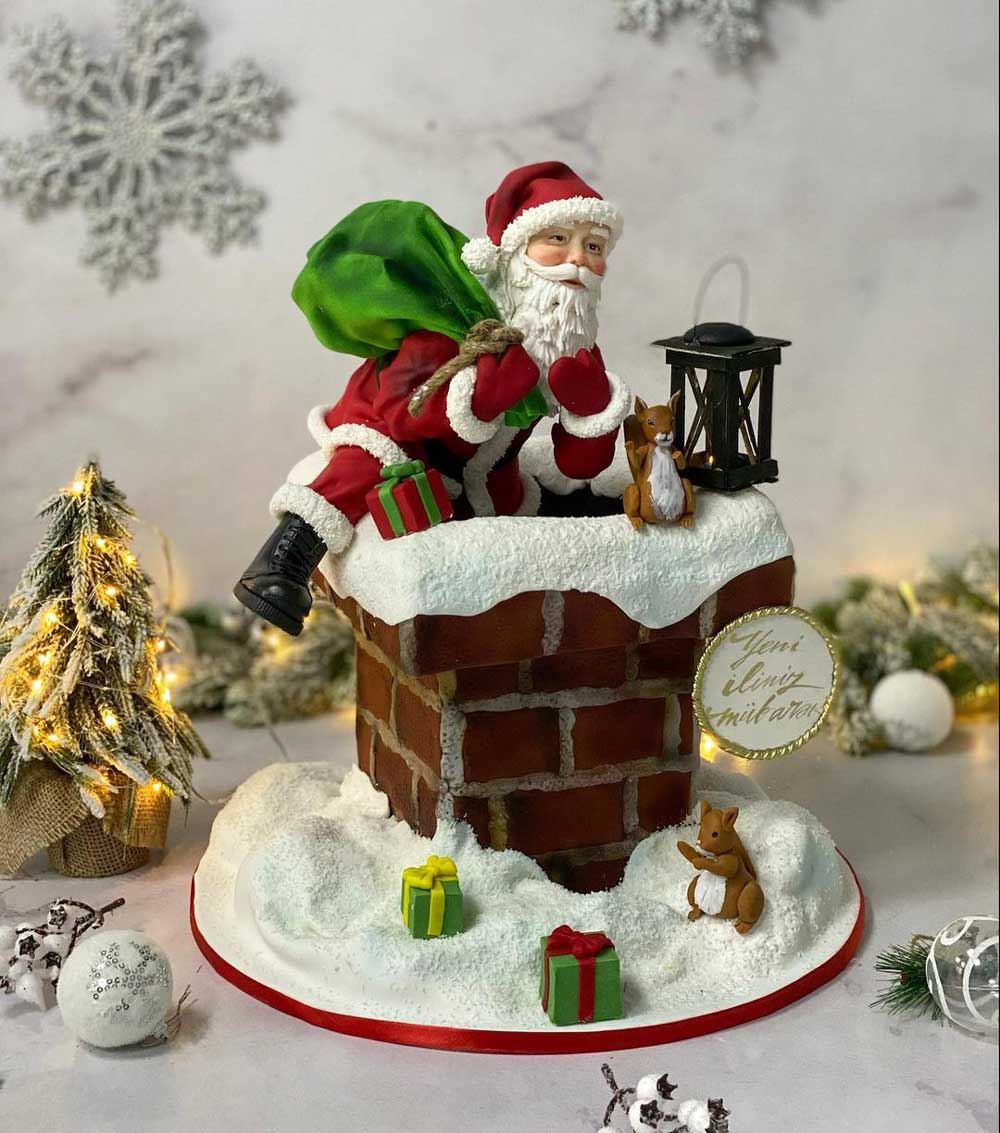 This Santa coming down the chimney cake features a terrific 3D Santa climbing down into a realistic looking red brick chimney cake.
This wonderful cake was made by Javelin Patisserie.
The cake board is covered by snow and has green Christmas presents and another forest animal in the snow.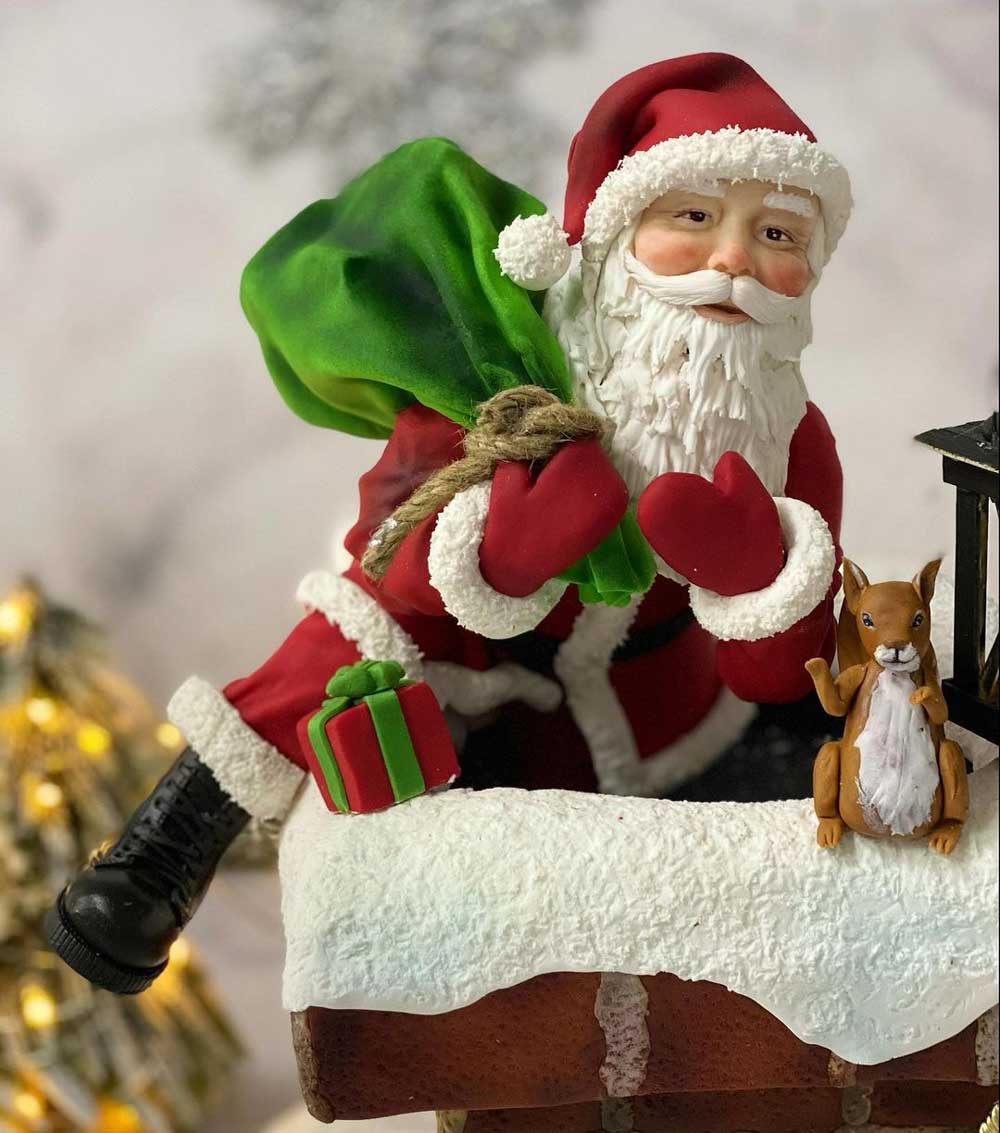 Moreover, here's a close-up of this life-like fondant Santa figure. He has a green sack of toys on his back. A cute animal is on the edge of the Chimney. The detail of Santa's face, hair, and beard are amazing.
Take a look at these Pop Culture Christmas cakes and cookies.
Magical Santa and Rudolph sculpted cake