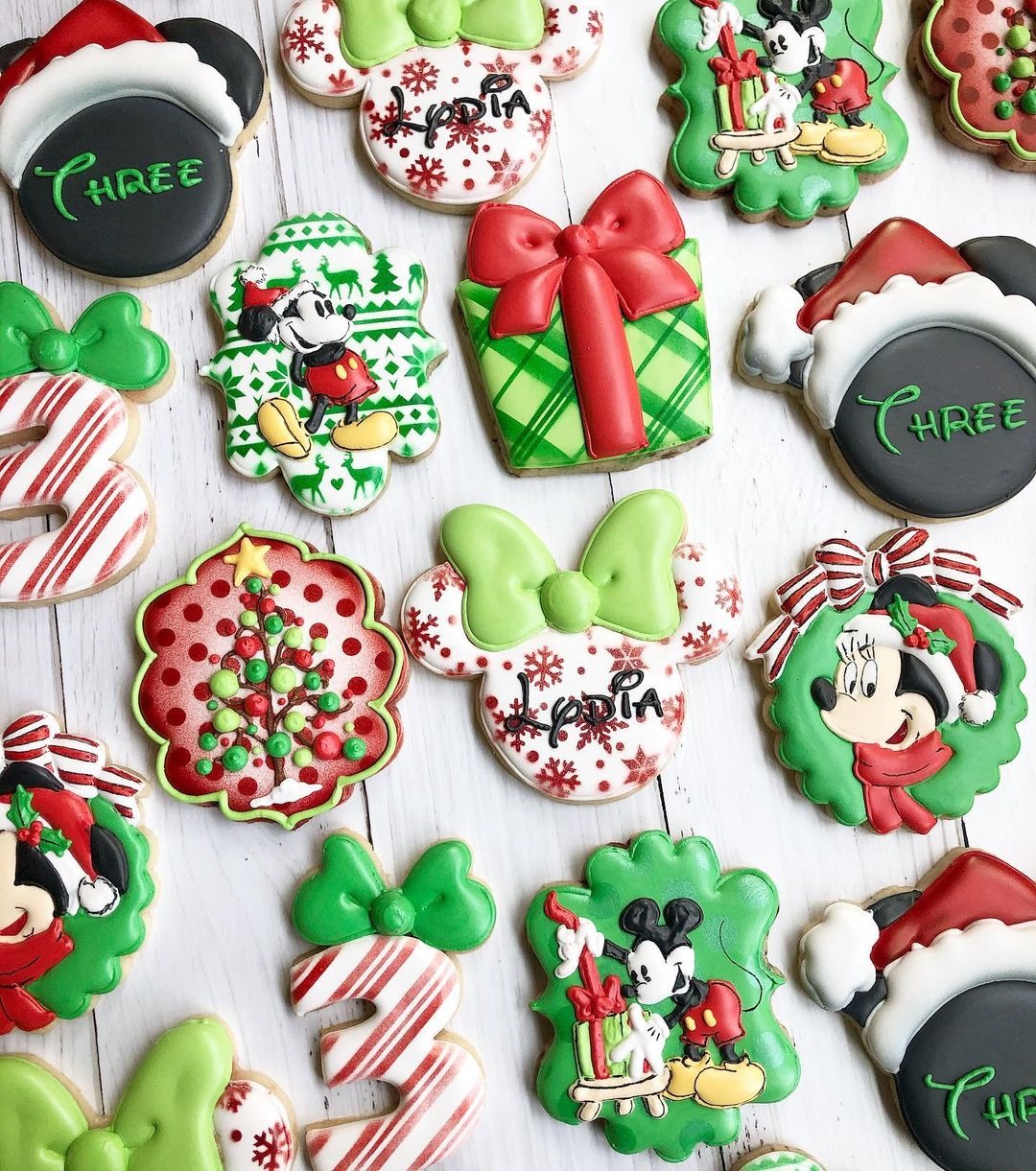 These terrific Mickey and Minnie Mouse Christmas Cookies were made by Cotton Lane Bakery for a 3rd birthday. I though these were the perfect cookies to write up today because I'm also in the process of making Mickey and Friends Christmas Cookies for a birthday.
My favorite thing about these absolutely wonderful cookies is Jessika uses so many completely different designs. Jessika made close-ups of Minnie face, full length Mickey Mouse, Mickey in action wrapping a present, threes that look like candy canes, Christmas trees, Christmas presents, Mickey ear cookies with Santa hats, and Minnie ear cookies with snowflakes. These cookies are decorated with different shades of red and green which add to the Christmas feel.
Here are some close-ups of these great cookies: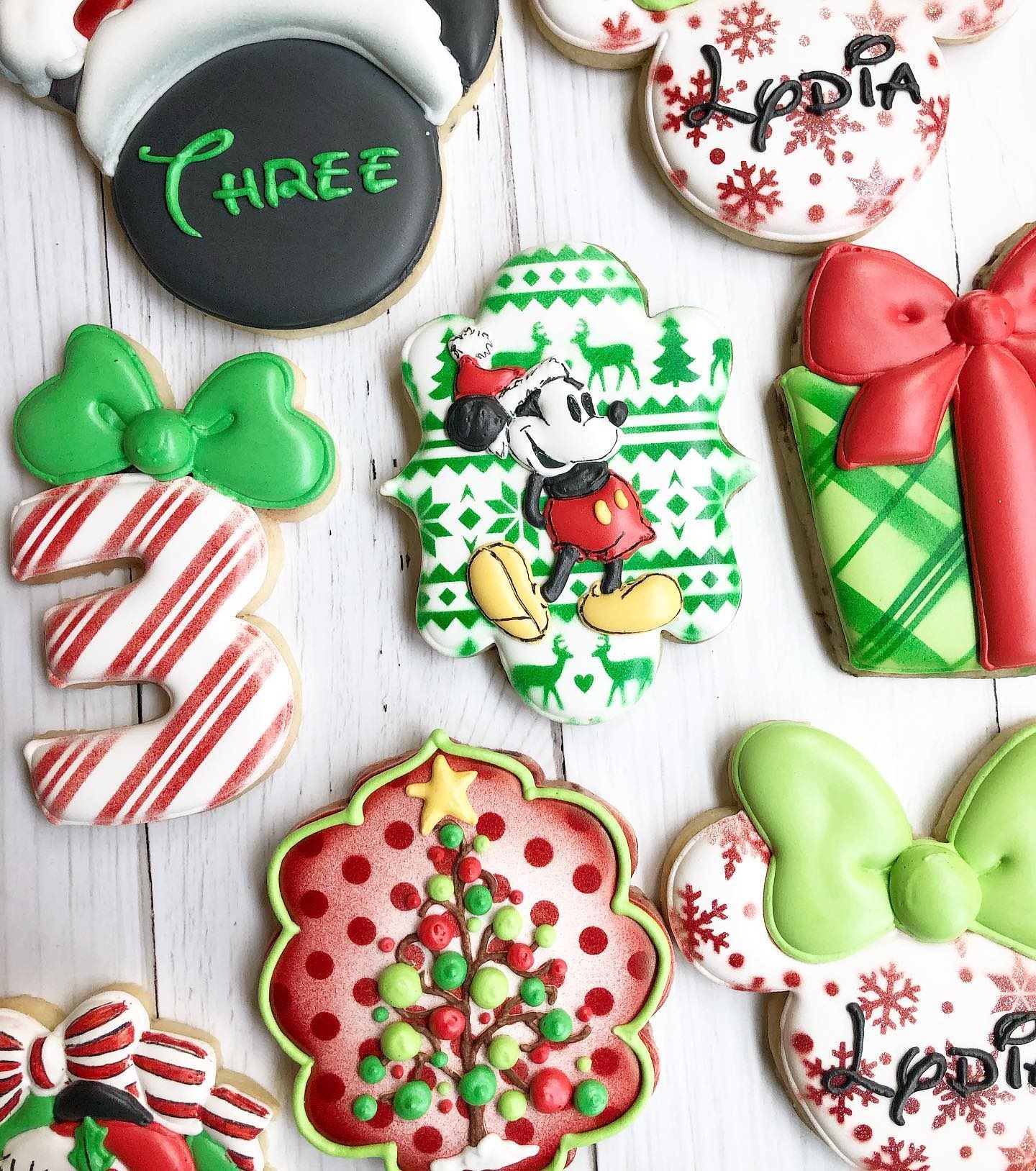 Looking for more Disney fun? Check out these wonderful Disney Christmas Cookies.