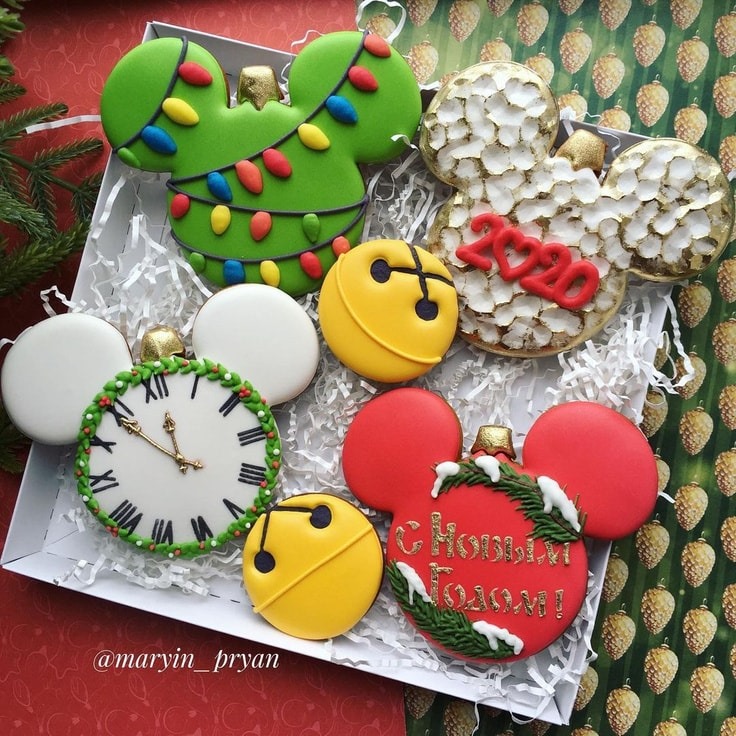 These Mickey Mouse Christmas Cookies were made by Maryin Pryan. Maryin made these in 2019 to count down to New Years. When I saw the clock and 2020 cookies, I thought these would be perfect to count down to Christmas 2020.
I really like the clock cookie which is about to strike Midnight. This cookie is why I'm running this post on Christmas Eve.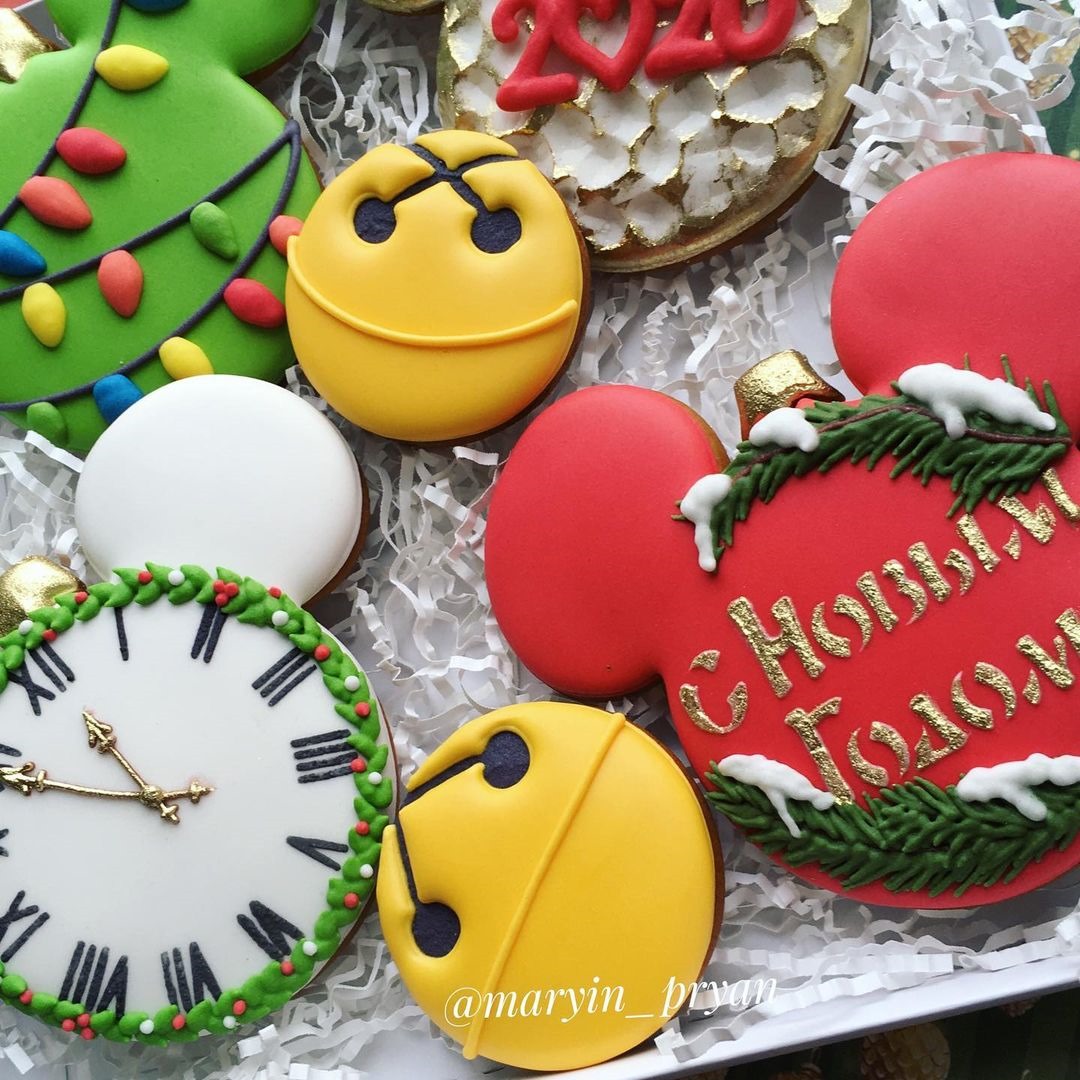 Most of the cookies are Mickey Mouse shaped Christmas ornaments. The only exception are the two golden bells.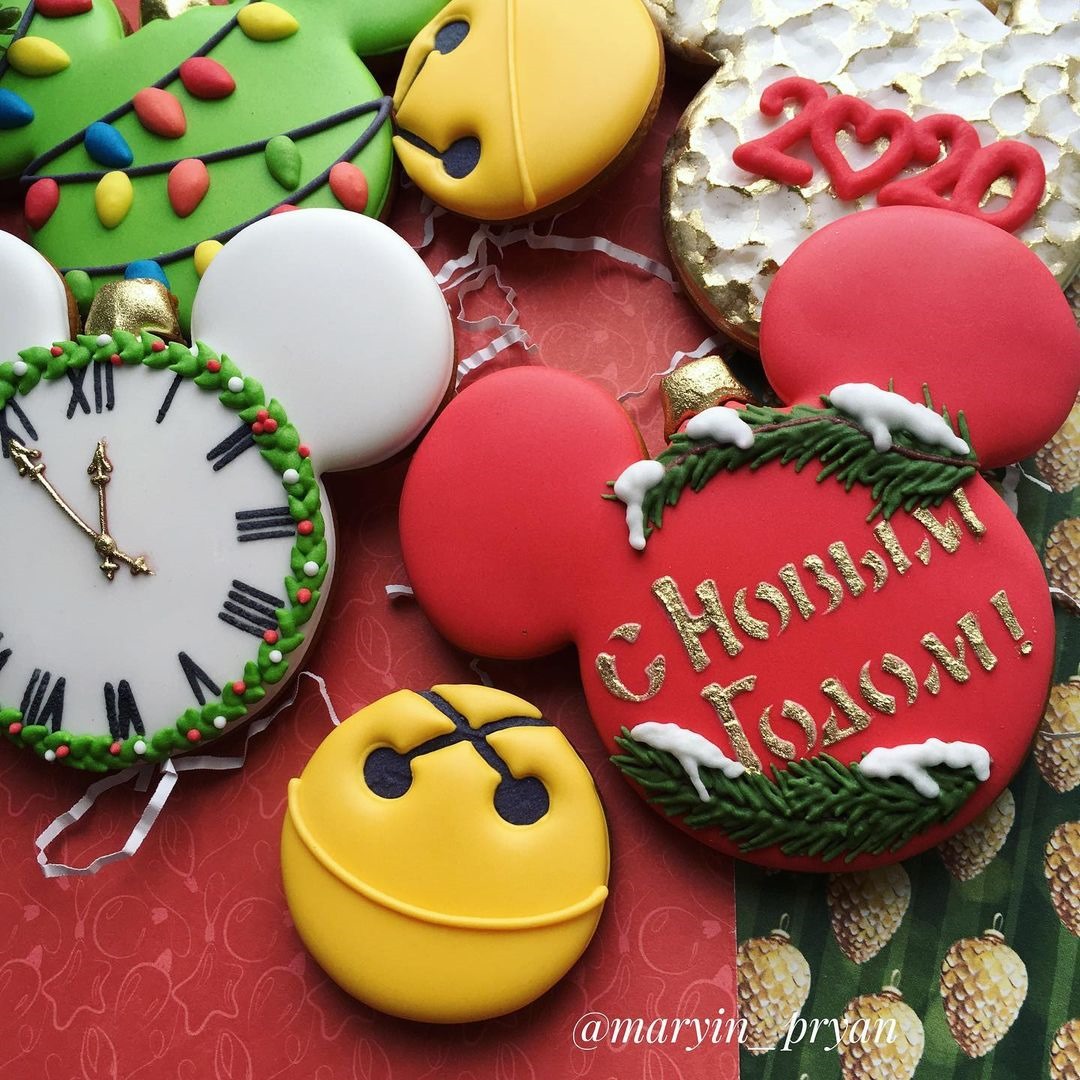 Looking for more Disney Christmas fun? Check out these wonderful Disney Christmas Cookies.