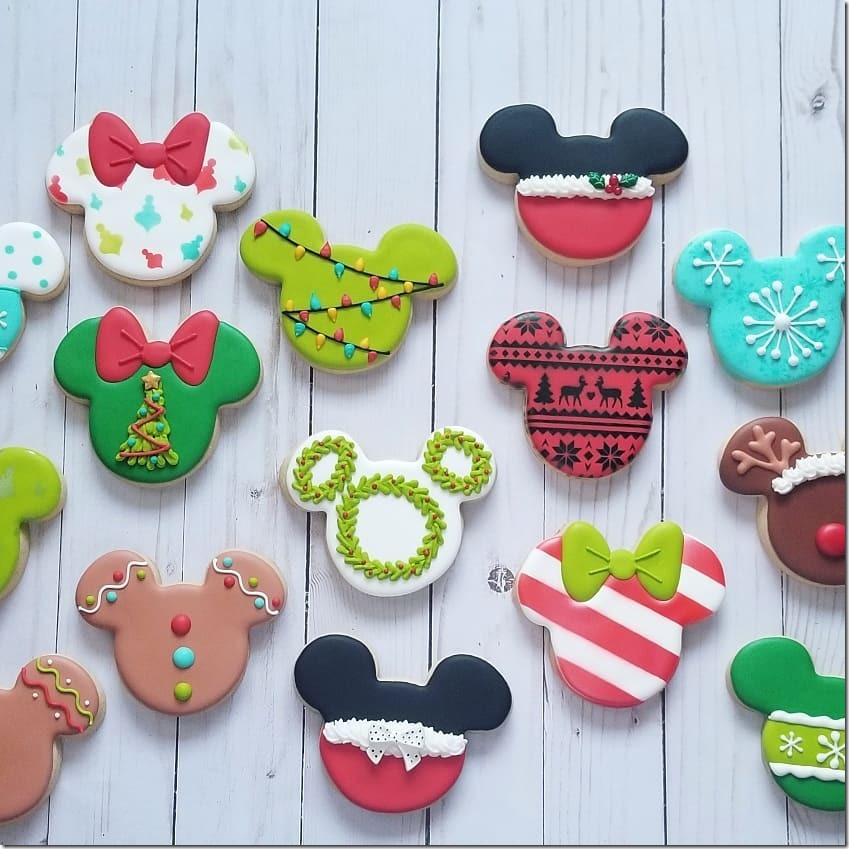 These festive Mickey & Minnie Mouse Ears Christmas Cookies were made by Flour & Frosting. Each cookie is Mickey or Minnie Mouse heads which have been decorated for Christmas.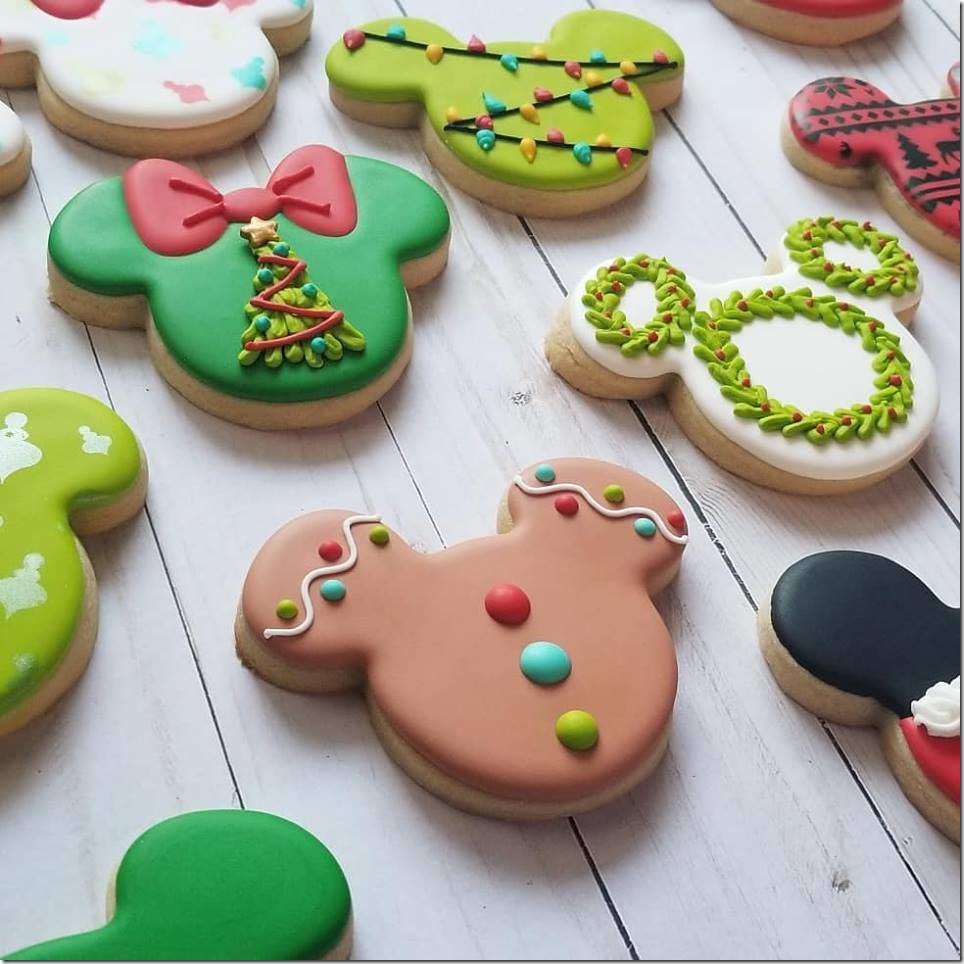 The variety of designs is amazing!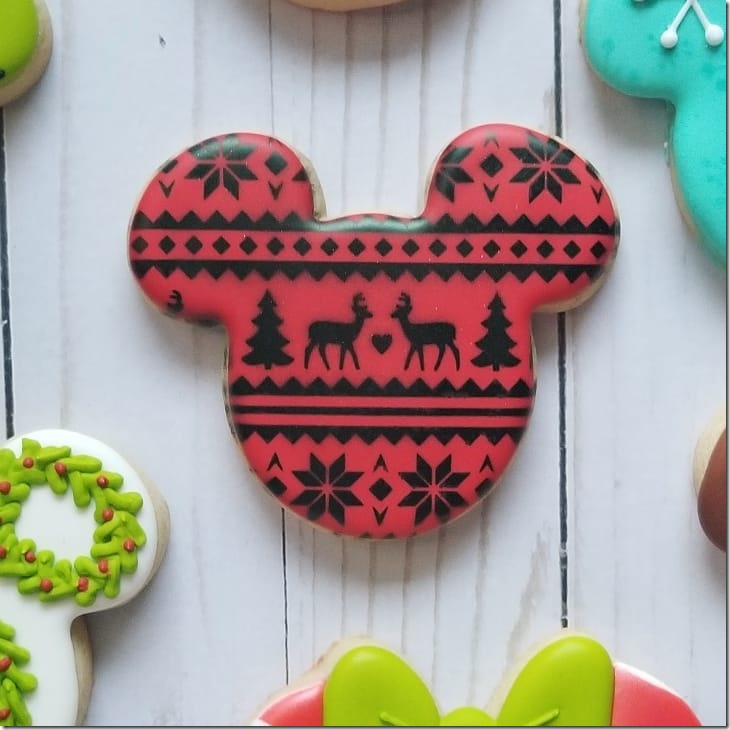 A red and black Christmas sweater with reindeer, Christmas trees, and snowflakes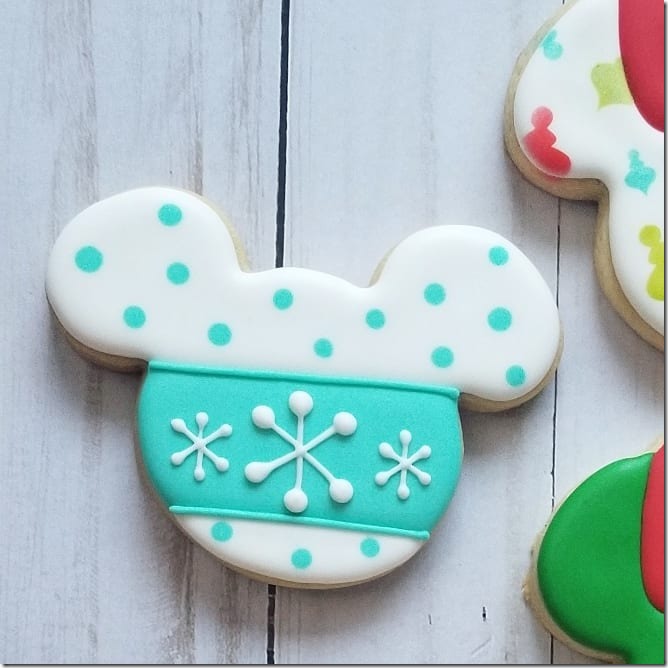 Let it snow, let it snow, let is snow
Holly wreaths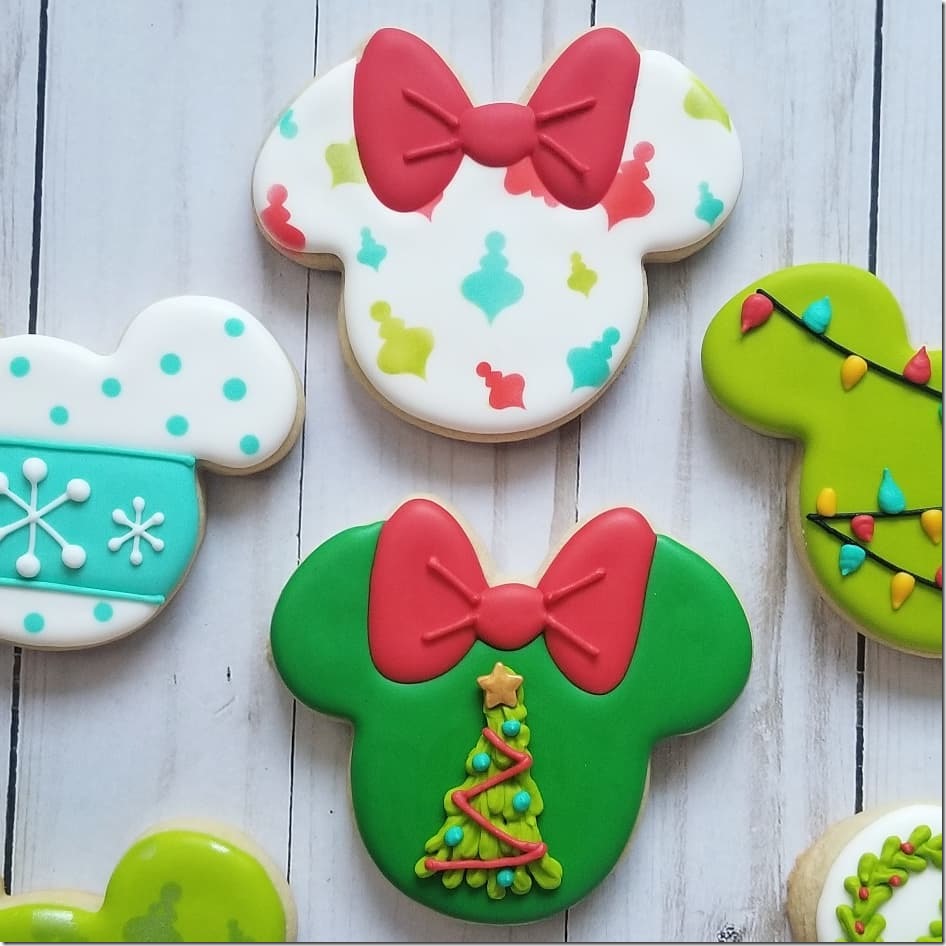 O Christmas tree, o Christmas tree
Christmas tree lights
A gingerbread man
In addition take a look at these terrific Disney Christmas CakesandDisney Christmas Cookies.