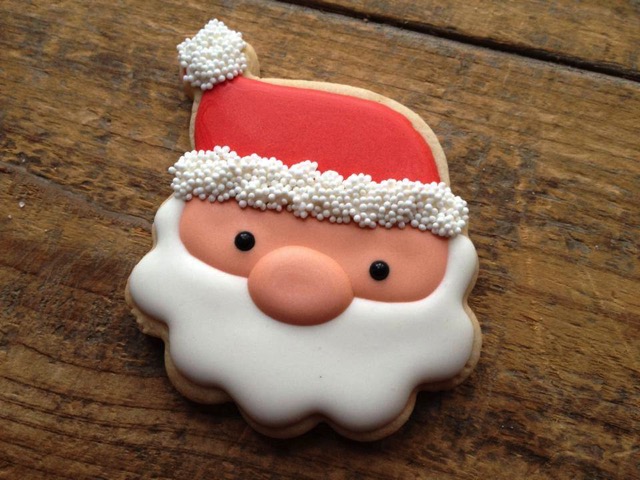 This cute Santa Christmas Cookie was made by Cookie CowGirl.
Sants has a round nose and small black eyes. His beard is white.
I like the tiny white nonpareils used for the trim on his red hat.
These cookies would be a cute addition to any holiday party.
Also, check out these wonderful Christmas Cakes and Cookies.