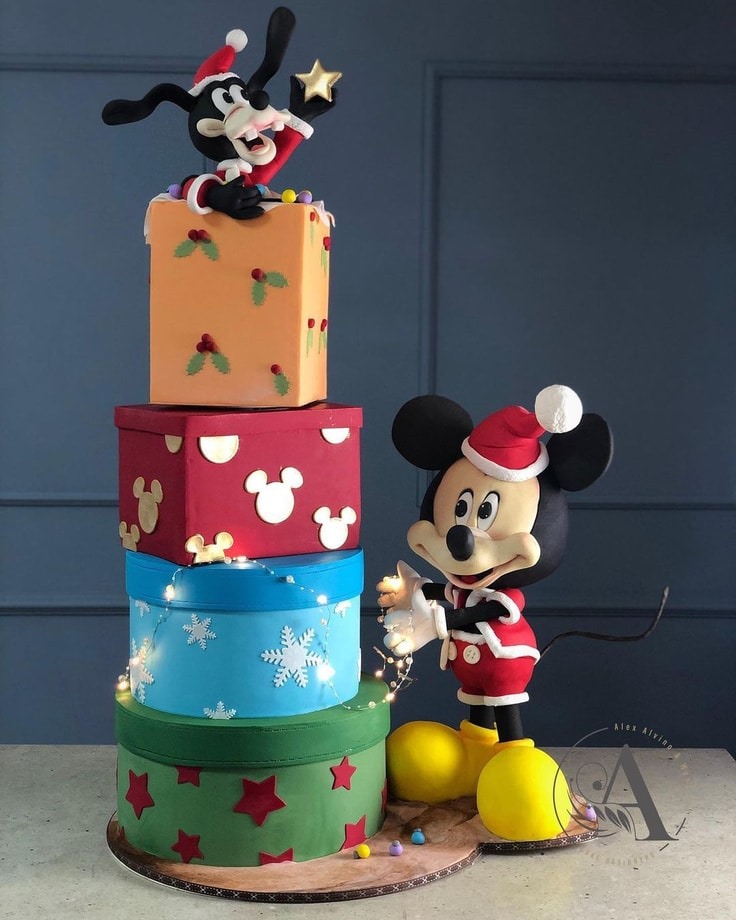 This wonderful Mickey Mouse and Goofy Christmas Cake was made by Alex Alvino Cake for a 1st birthday. It features a stack of four presents. Mickey is placing working lights on the stack, while Goofy is popping out of the top present with a gold star. Both Mickey and Goofy are dressed as Santa. Each present is wrapped with different paper – stars, snowflakes, holly, and Mickey Mouse ears.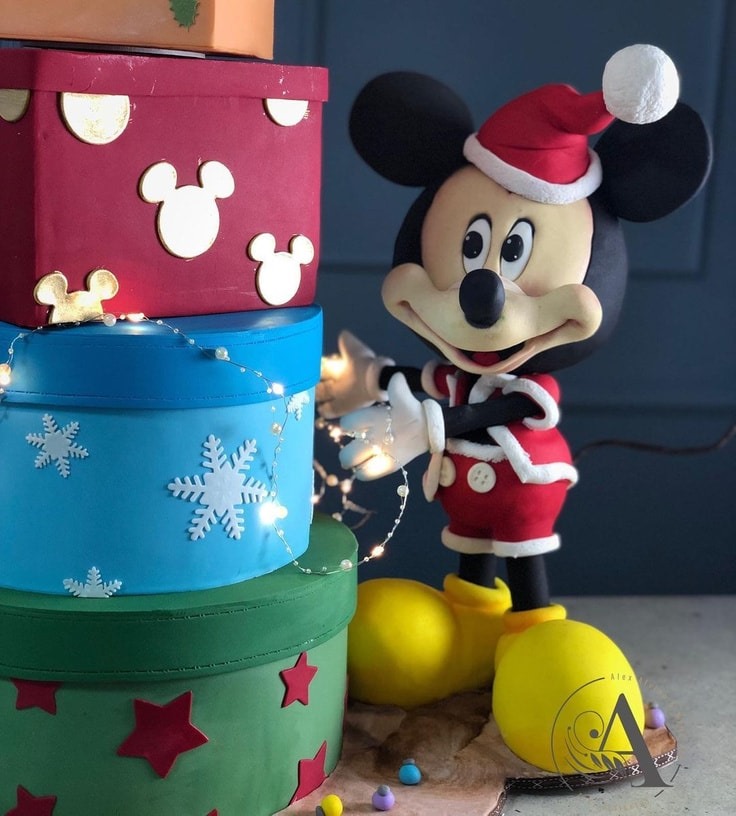 Here is a close-up of the wonderful Mickey Mouse figure.
Looking for more Disney Christmas fun? Check out these wonderful Disney Christmas Cakes.