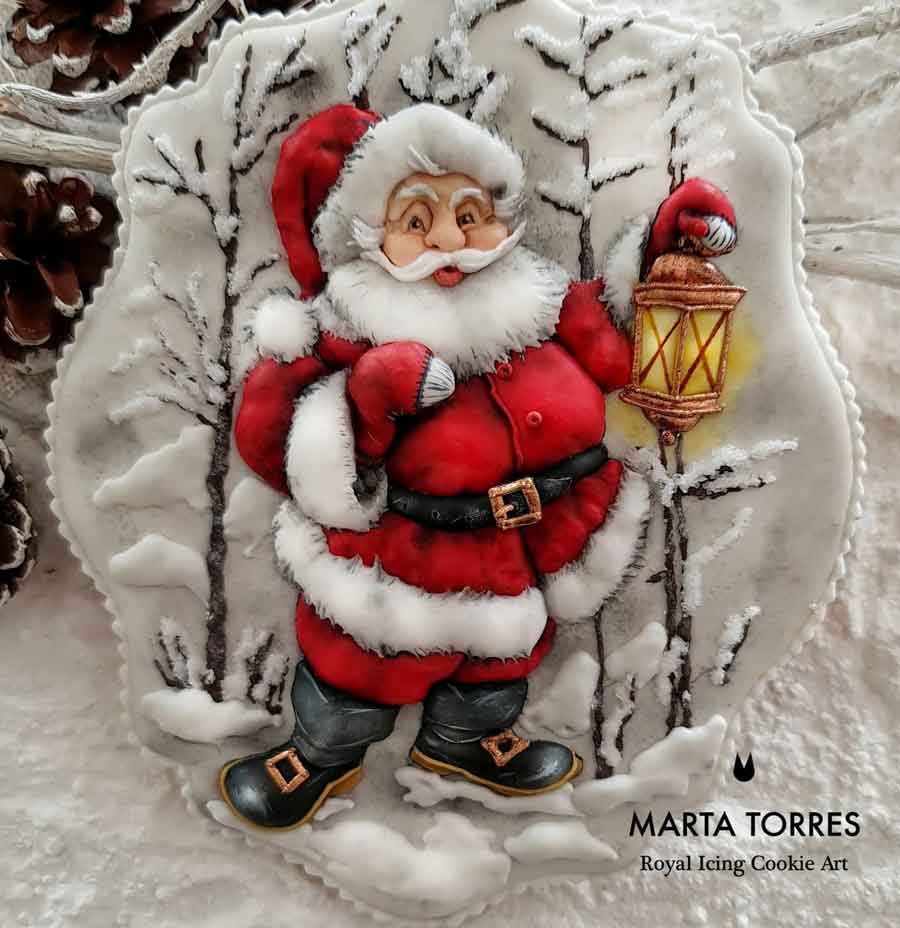 Santa Claus Cookie
This terrific Santa cookie shows him holding a lantern while standing out in the snow.
This wonderful cookie was made Marta Torres from The Cookie Lab.
This cookie was made with royal icing to make the features of Santa and the forest have a 3-D quality. Marta Torres has her own trademarked dimensional piping technique that gives this cookie this extra dimension.
The detail of this cookie is incredible. The snow on the tree branches looks like it has texture. In addition, the white fur on Santa's jacket has edges like pieces of fur. Santa's cheeks and face are dimensional.
Moreover, I've signed up to take a class from Marta to learn how to make this terrific cookie.
Marta is one of my favorite cookie artists, and I'm excited to get to learn from her.
Furthermore, I have featured three other terrific Christmas cookies made by Marta Torres:
Fabulous Kris Kringle cookie with him coming out of a chimney.
Terrific Santa Claus cookie with houses and snow behind him.
Cute Nativity and Angel cookie.