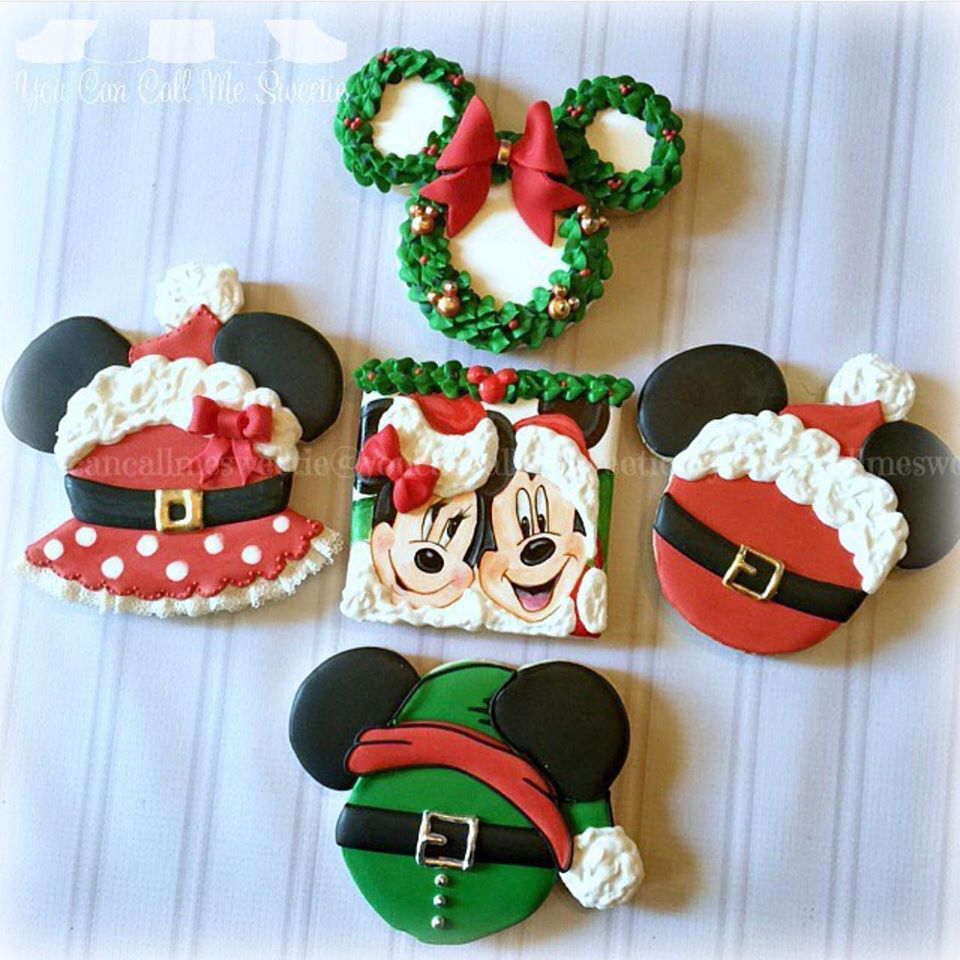 These cute Mickey and Minnie Mouse Christmas Cookies were made by You Can Call Me Sweetie. There are five cookies in this set. In the center is a cookie that looks like Mickey and Minnie taking a selfie together. Mickey is dressed as Santa and Minnie as Mrs. Claus. Around the center cookie is are a wreath shaped like a Mickey's head, a Minnie head cookie dressed like Mrs. Claus and two Mickey head cookies – one dressed like Santa and the other like an elf.
While all the cookies are cute, my favorite is the Christmas wreath. If you look closely both the gold balls and holly are shaped like Mickey heads.
Looking for more Disney Christmas Cheer? Check out these festive Disney Christmas Cookies.