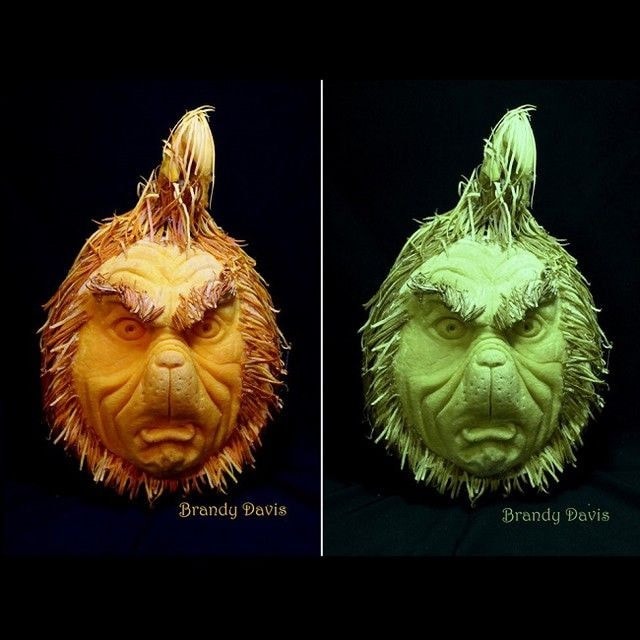 Every year during the month of October, I share a bunch of wonderful pumpkin carvings. While working on those spooktacular posts, I saw this pumpkin and knew I wanted to share it in during Christmas season. This amazing Grinch Who Stole Christmas Pumpkin Carving was created by Brandy Davis.
The detail on the Grinch's face is wonderful. My favorite part is the eye brows and fur on the side of his face. Most carvers discard the stringy pieces, but Brandy incorporated them brilliantly.
Neat bit of trivia. Brandy is in the Guinness Book of World Records for the world's heaviest pumpkin carving. She and two other carvers carved a 2,076 pound Jack O'Lantern.
While we don't have any carvings that size, we do have a stunning collection of Pumpkin Carvings.