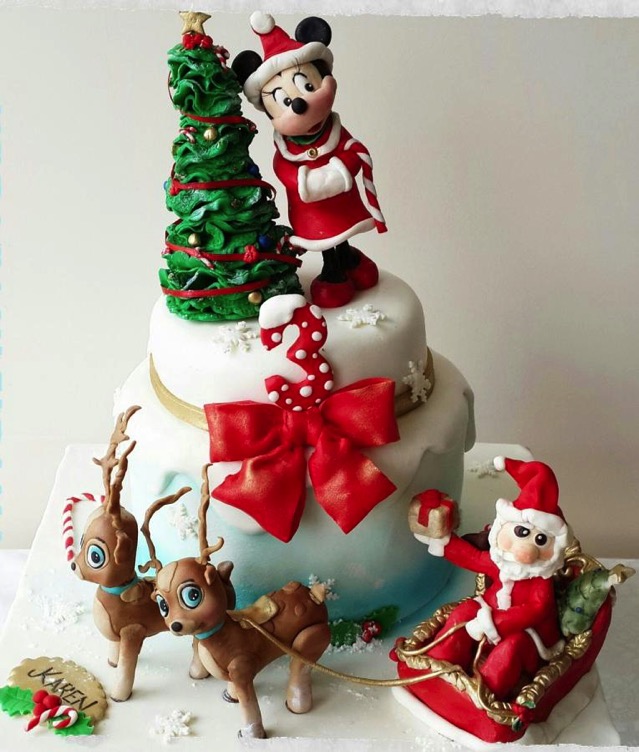 This Terrific Minnie Mouse Christmas Cake was made by Tatli Birseyler.
Minnie Mouse is standing on the top of this Disney Christmas cake beside a green Christmas tree decorated with red garland and with a gold star on top. Minnie is dressed in a red dress with white trim and she is wearing and red and white Santa hat. Minnie and the Christmas tree were made using sugar paste.
There is a large red bow on the side of the cake and a red and white polka dot number three on top of the bow. The birthday name is on a brown sign on the cake board in front of the reindeer.
The cake was made using chocolate cake.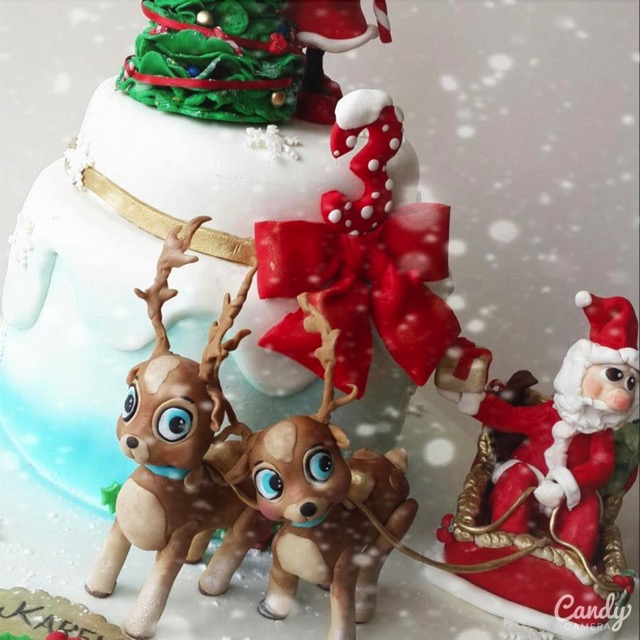 Santa is in his red sleigh. He is holding a gold present in his hand.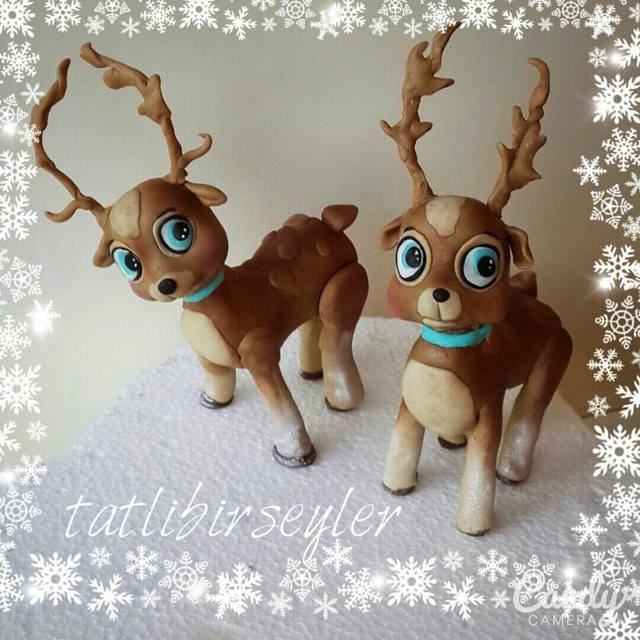 Two adorable reindeer pulling Santa's sleigh
In addition take a look at these terrific Disney Christmas CakesandDisney Christmas Cookies
Also, check out these wonderful Christmas Cakes and Cookies.