This awesome Boba Fett Minion Cake was made by Piece of Cake – Custom Cakes by Mark. This cake is part of a Star Wars themed Cake Collaboration called Star Wars Cakes – The Fondant Awakens. May the 4th be with you.
The Fondant Awakens celebrates the 38th anniversary of Star Wars and the release of Star Wars: The Force Awakens later this year.
The creativity of bakers never ceases to amaze me. I've seen cakes with minions disguised as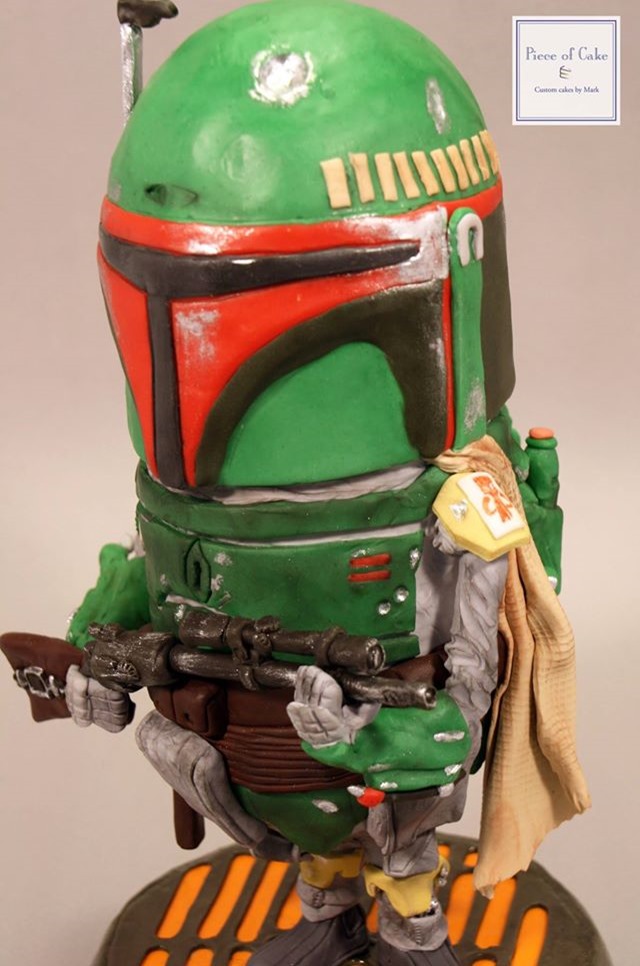 I love the little touches on this cake. Minions have tiny arms, so Boba Fett's costume sags in the arms.
The accuracy of the armor is wonderful.
Here a view of the side and back of the Boba Fett armor. His yellow cape and green jet pack look great.