Today's post is a part of the Green Lantern 75th Birthday Party. The original Green Lantern (Alan Scott) first appeared 75 years ago this summer. So during June and July, I'll be spotlighting some sweet Green Lantern treats. Other blogs joining in the party are Flodo's Page, Blog of Oa, The Lanterncast, Green Blogger's Site, and The Brighest Day, The Blackest Night.
Tyne Delwiche makes amazing Cake Toppers for the world famous Carlo's Bake Shop (home of Buddy, the Cake Boss). Tyne has posted some of these stunning sculptures on her blog. Today, I'm spotlighting a Green Lantern Wedding Cake that she created the figure for.
This cake features three popular characters from Green Lantern – Green Lantern (the groom), Star Sapphire (the bride), and Larfleeze (who appears to be stealing the cake). In the comics, each ring color represents a different emotion. Green is willpower. Violet is love. Orange is avarice. So, it is both fitting and hilarious that Larfleeze, the orange lantern, is trying to steal the cake. I guess this is one case where Larfleeze takes the cake!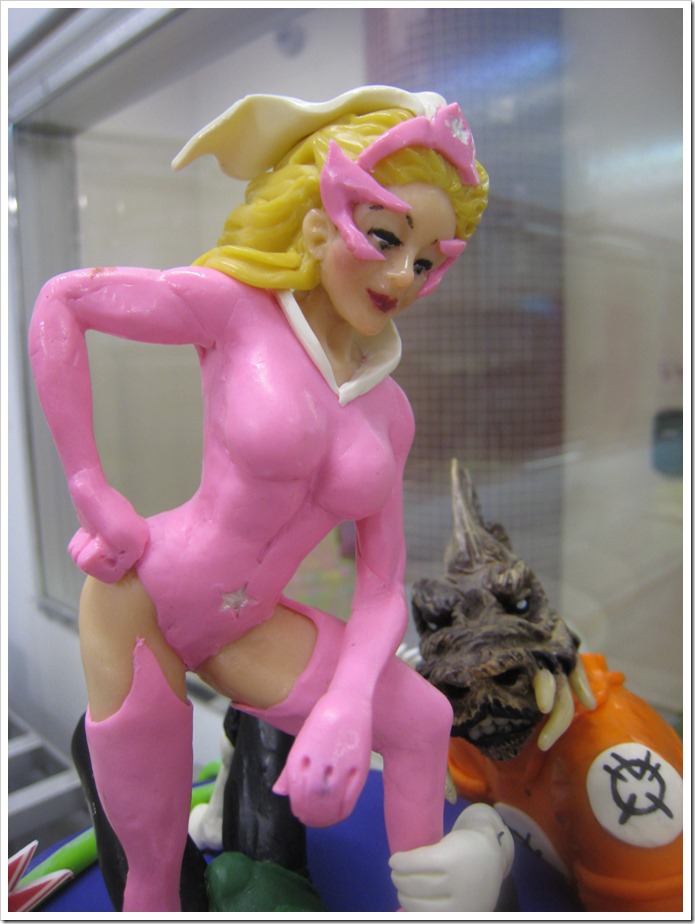 The bride is dressed as Star Sapphire. She is wearing a skin tight outfit with gloves, boots and a white collar. She has Star Sapphire's headdress with a bride's veil added to it. Beside Star Sapphire is Larfleeze. The sculpting on his face is wonderful.
I think it is so cool that Green Lantern's face is sculptured to looks like the groom. Notice Green Lantern is wearing a bowtie. I've never seen a formal Green Lantern uniform before, but it is a cool idea.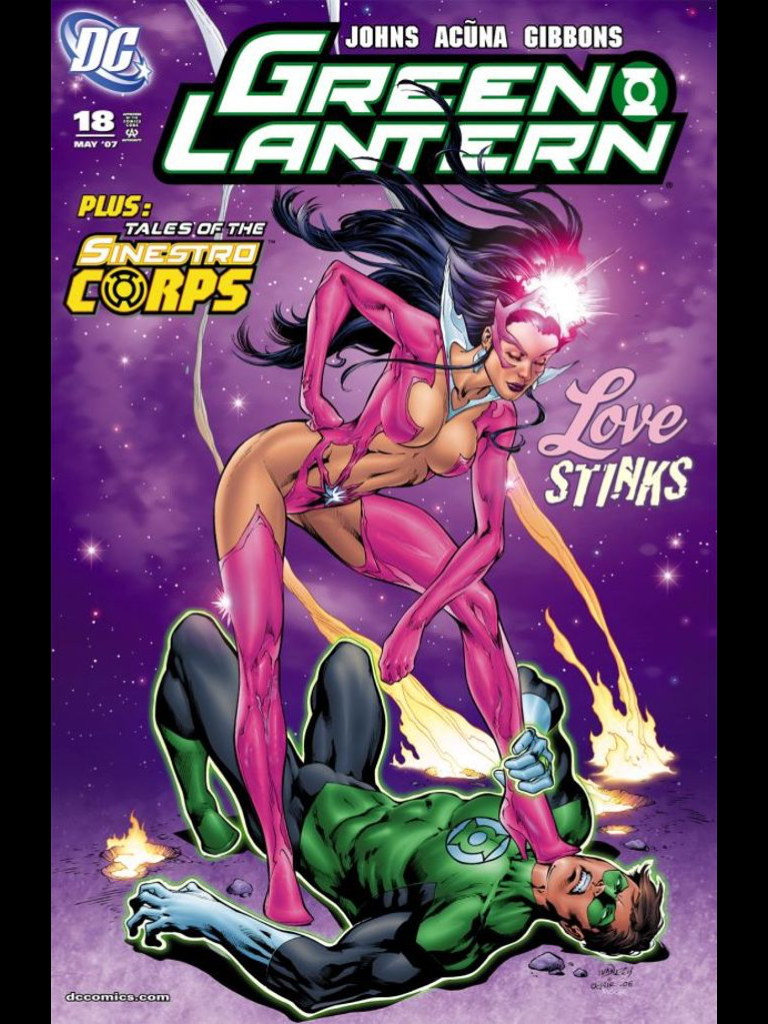 The topper is based on the cover of Green Lantern #18.