Miss Piggy Cake
This fabulous Miss Piggy cake was made byEat Cake. Miss Piggy is wearing a fancy very light pink dress with lace sleeves and lace at the neck of the dress. There are white flower appliqués on the top part of the dress just below the lace neck. Layers of ruffles are at the bottom of the dress. Miss Piggy is wearing matching very light pink dress shoes. She is holding the rope of the swing in one hand and holding two yellow roses and one pink rose in the other hand.
This cake comes with it own edible wooden frame that surrounds Miss Piggy and her swing. There are green leaves and pink and yellow roses around the wooden frame. These roses match the ones Miss Piggy is holding.
This Fantastic cake won first place in the professional carved cake category at the Cake and Craft Show Cake competition in Auckland, New Zealand.
Here's a close-up of Miss Piggy sitting in the swing.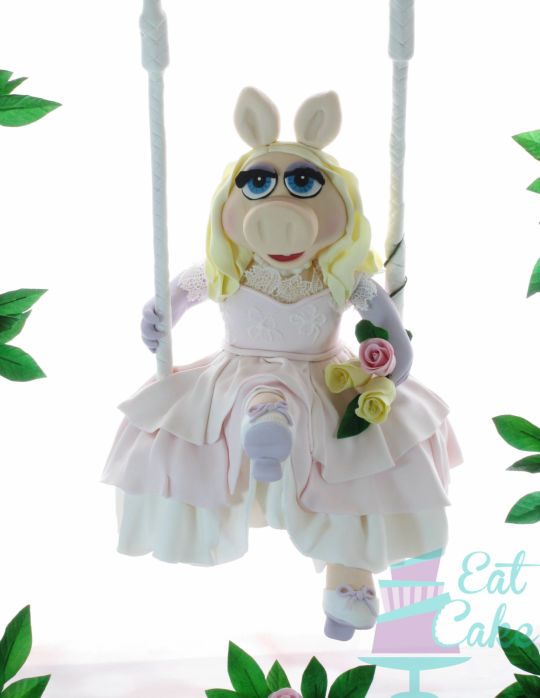 The decorations for this cake were made using fondant and wafer paper. This Miss Piggy cake was a challenge to decorate because it rested on a working swing.
Planning a Muppets birthday party? Check out of wonderful collection of Muppets cake ideas.