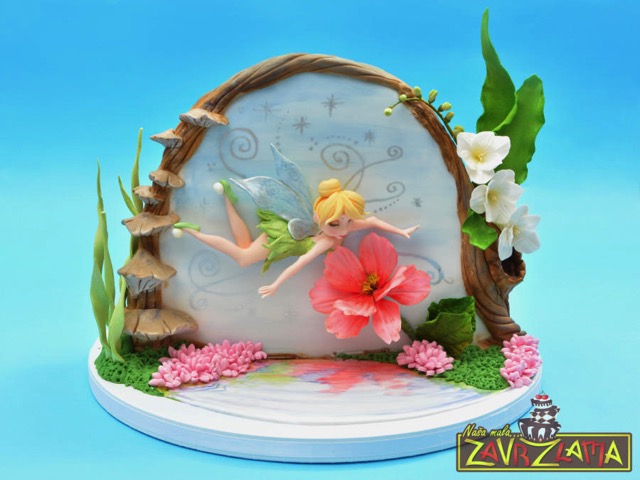 This Fabulous Tinker Bell Cake was made by Nasa Mala Zavrzlama. Tinker Bell is hovering in the air over the beautiful dark pink flower of a water flower. There are tiny pink flowers and tiny green plants on top of the water. The reflection of Tinker Bell's green fairy dress and the pink water flower can be seen in the water. There is pixie dust around Tinker Bell. She is surrounded by a brown vine that is partially covered in mushrooms. There are white flowers at one end of the vine.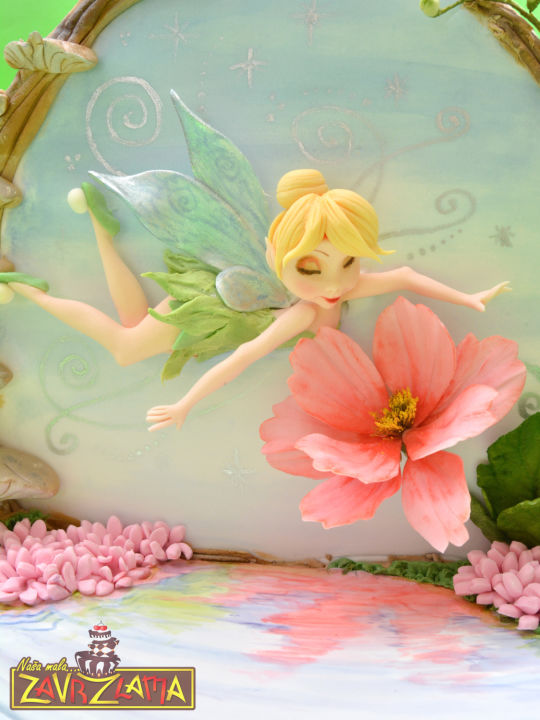 Here's a close-up of Tinker Bell looking down admiring the pink flower with a yellow center. She is wearing a green fairy dress. Her wings are transparent greenish white. She is wearing green shoes with white balls on the top.
To see more, take a look at these marvelous Tinker Bell cakes and cookies.