This Beautiful Snow White Cake Topper was made by Sharon Tzairi of Cakes Mania. Snow White is dressed in her yellow dress with a blue top. The dress has a large white collar. There are small red stripes on her sleeves. She has a red ribbon in her hair.
She is holding a red apple in one hand. In the other hand, she is carrying a brown basket filled with red apples. The basket has a small golden handle. She has gathered apples to make an apple pie for the Seven Dwarves.
She looks very much like an edible version of a porcelain doll.
The cake board platform on which she is standing is light green. There is a red apple beside her. A white banner on the cake board gives the birthday age,4, and the birthday name.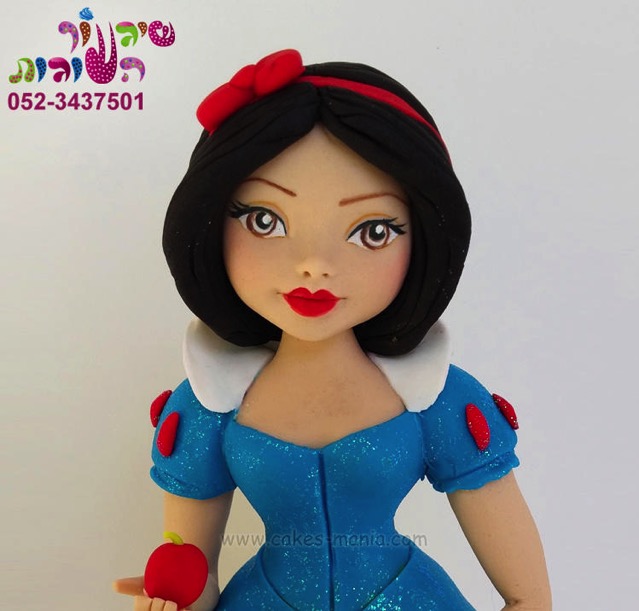 She has a pleasant smile on her face. Her eyes and eye brows were handprinted onto her face. Her lips are ruby red and match the red bow in her hair, the red on her dress, and the red apples she is holding.
The blue part of her dress sparkles.
This Snow White Cake topper would be a wonderful addition to a Disney Princess Birthday cake.
Also, check out these wonderful Snow White Cakes and Cookies.