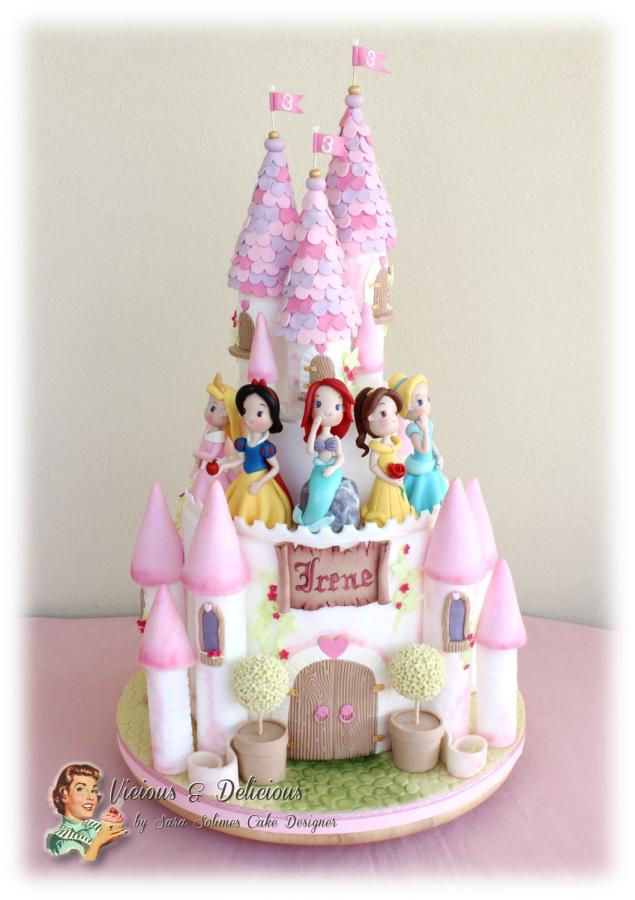 This Cute Disney Princess Castle Cake was made by Vicious & Delicious. This Disney Cake features Aurora from Sleeping beauty, Snow White, Ariel from The Little Mermaid, Belle from Beauty and the Beast, and Cinderella.
The princesses are standing on the second floor balcony of the castle.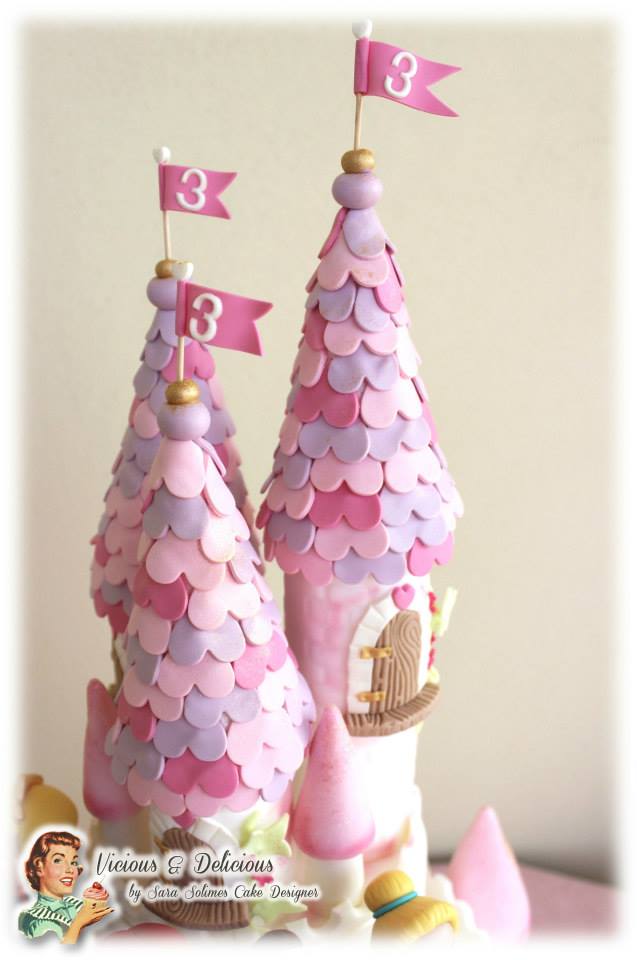 Three large caster towers behind them are white with brown shutters over the window in each tower. The spire of each tower has tiles of light pink, dark pink, and purple. Each tower has a dark pink flag with a white number three for the birthday age.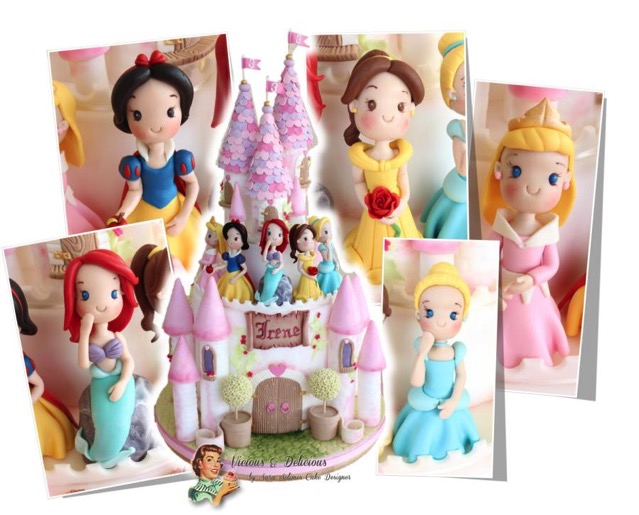 Here's larger pictures of Ariel, Cinderella, Snow White, Belle, and Aurora. Ariel and Cinderella have their hand on their chin. Belle is holding a red rose. Snow White is holding a red apple.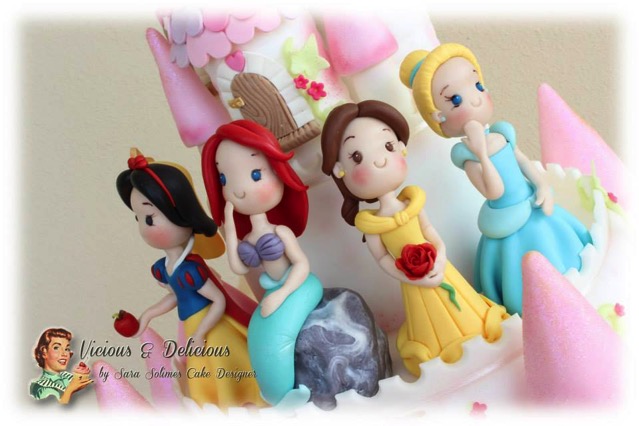 Here's another view of Snow White, Ariel, Belle, and Cinderella.
The bottom outermost towers of the castle are white with pink spires. The bottom inner towers are white with blue windows with brown frames. These towers also have pink spires. Just below the balcony of the castle where the princesses are standing is a brown parchment sign with the birthday girl's name written ih dark brown old english letters. There are climbing roses on the front of the castle on either side of the birthday name sign. It has light green leaves and red rose flowers.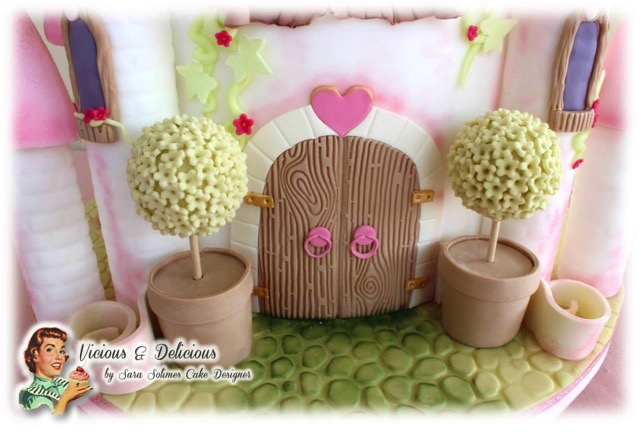 This Disney princess castle has brown wooden doors with pink handles. There are two round topiary trees in brown pots on either side of the door. A pink heart is just above the brown wooden doors.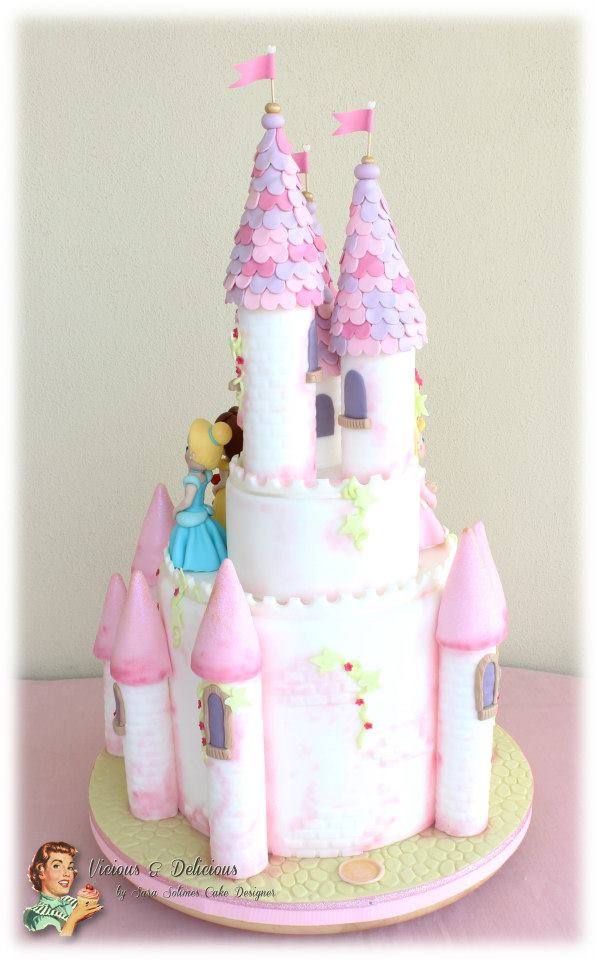 Here's a view of the side of this Disney Castle cake.