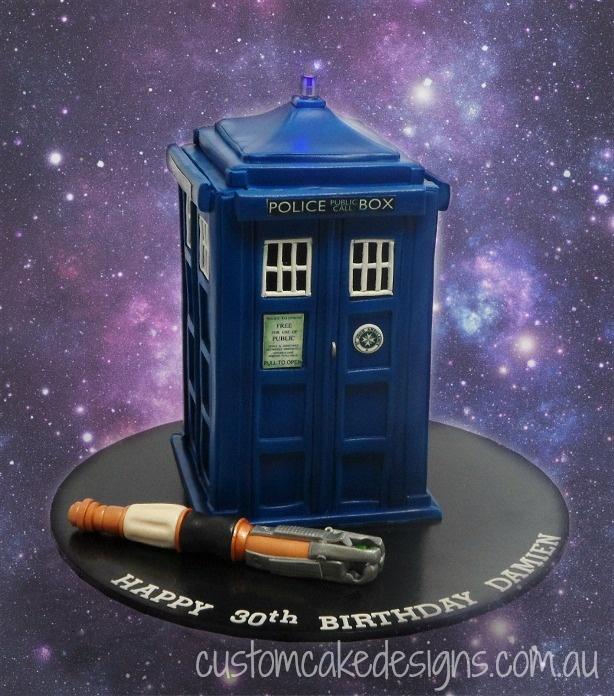 This Fabulous TARDIS and Sonic Screwdriver Cake was made by Custom Cake Designs. This Doctor Who cake was made for the 30th birthday of Doctor Who fan. The TARDIS light at the top actually lights up with the help of a battery powered LED light. This TARDIS cake is about 12 inches tall. 
This sugar paste handmade Doctor Who tool is the sweetest 11th Doctor Sonic Screwdriver that I have ever seen. Matt Smith's sonic screwdriver had a physic interface that allowed the Doctor to point at a target and think of the function he wanted. 
The cake board is black and has the words Happy 30th Birthday in white letters on the edge of the cake board. There is a nice outerspace background behind the cake.  It makes it look like the TARDIS is flying through space. 
The small TARDIS and large sonic screwdriver reminds me of the episode where Clara was on the outside of the TARDIS and The Doctor was stuck inside the TARDIS when it was locked in miniature form in the episode 'Flatline' with Peter Capildi as The Doctor.