This Marvelous Addams Family Mansion Cake was made by Black Cherry Cake Company. This cake has a purple backdrop to represent the night sky. There are black bats flying in the sky. The Addams Family Mansion is just in front of the backdrop. The mansion is brown with a black roof. Wednesday is sticking her head to of a second story window. There is a white round circular window with the number 9 to represent the birthday age.
A white banner in front of the cake contains the birthday names.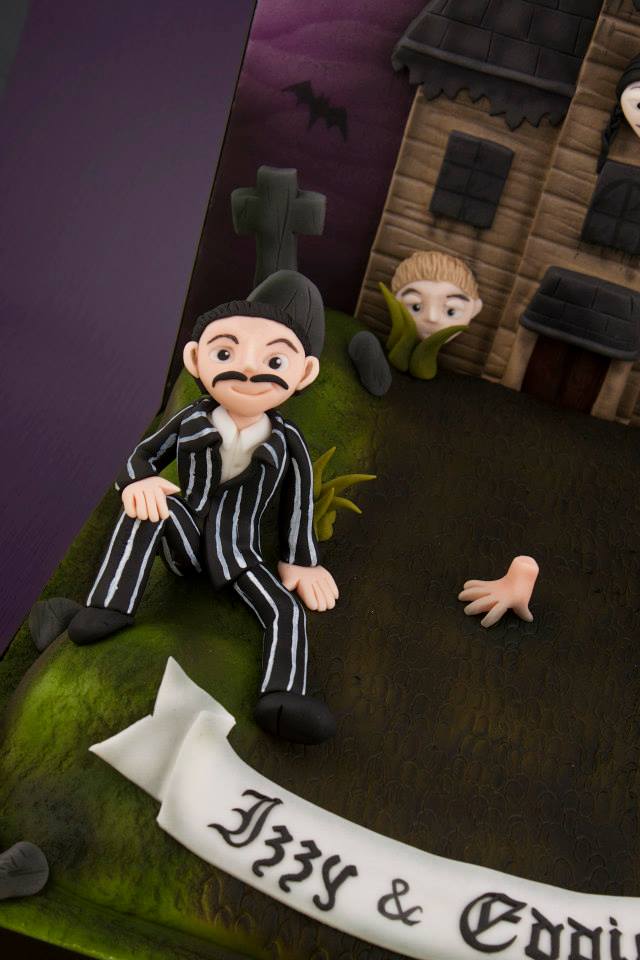 Gomez Addams is wearing a black and white striped suit. He is sitting on the grass in front of the house. Pugsley is hiding in the plant behind him. Thing is on the ground near Gomez.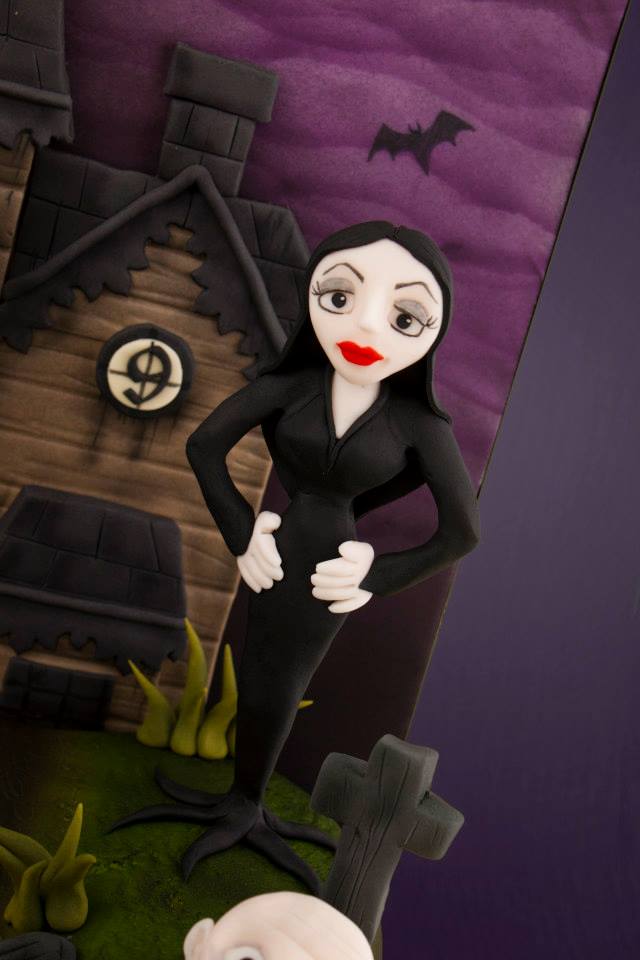 Morticia Addams is dressed in her black dress. Her name is derived from the Latin word mortis which means death. She is a witch. She has flowing straight black hair. She is wearing a black gothic dress that is tightly form fitting. The dress has thick octopus like cloth tentacles at the bottom.
She loves to cut the flowers off of rose stems and just keep the stems.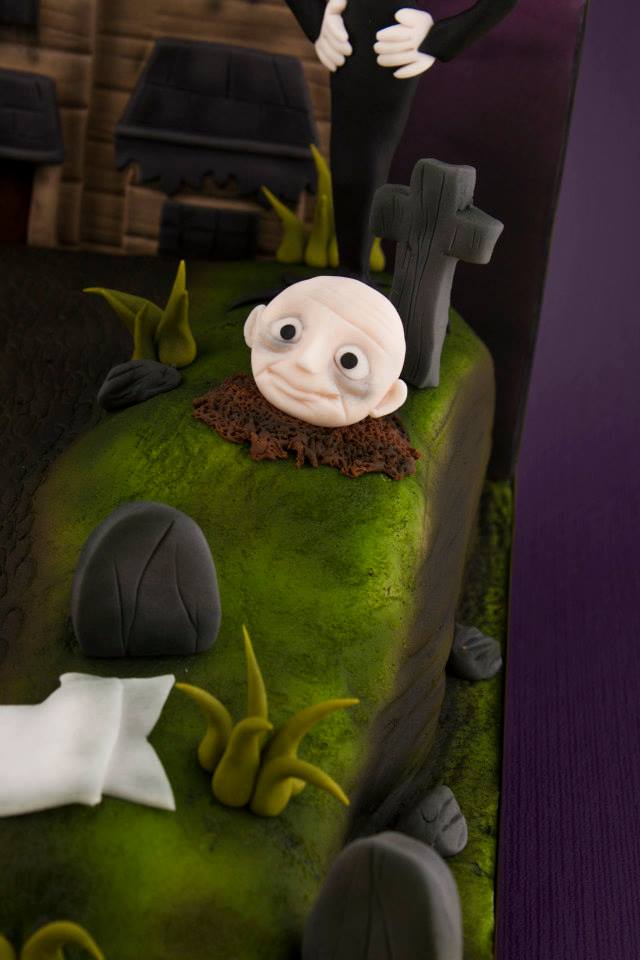 Uncle Fester's head is sticking up from a grave in the front yard. There is a grave marker behind him. The mansion is next to a cemetery and a swamp at 0001 Cemetery Lane.
Take a look at these Addams Family Cakes, Cupcakes, and more