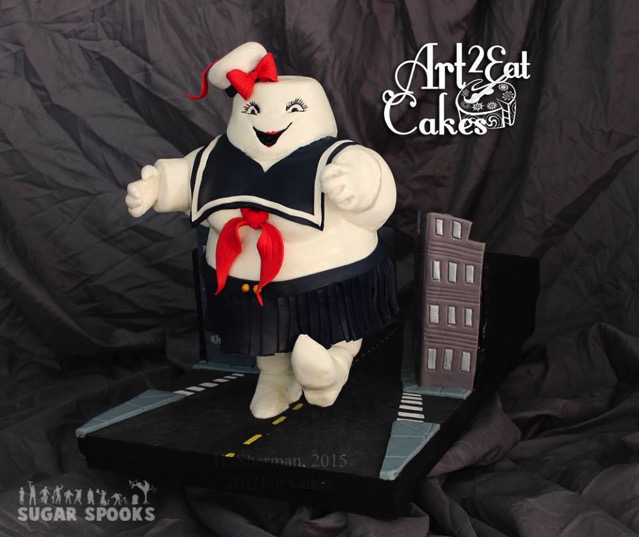 This Fabulous Miss Stay Puft Marshmallow Cake was made by Art2Eat Cakes. This cake is part of Sugar Spooks, a collaboration of 50 sugar artists from all over the world to celebrate Halloween. 
If Mr. Stay Puft Marshmallow Man had a girlfriend, this big cutie would be it. This Stay Puft Marshmallow Miss is wearing a white hat with a red bow in front and a red ribbon on top. She has on a blue sailor's collar, a red tie in front, and a blue skirt.  This blue skirt has two gold buttons in front. She has picked up one foot like she is getting ready to move forward off the cake board.
The cake board has the street where she is walking.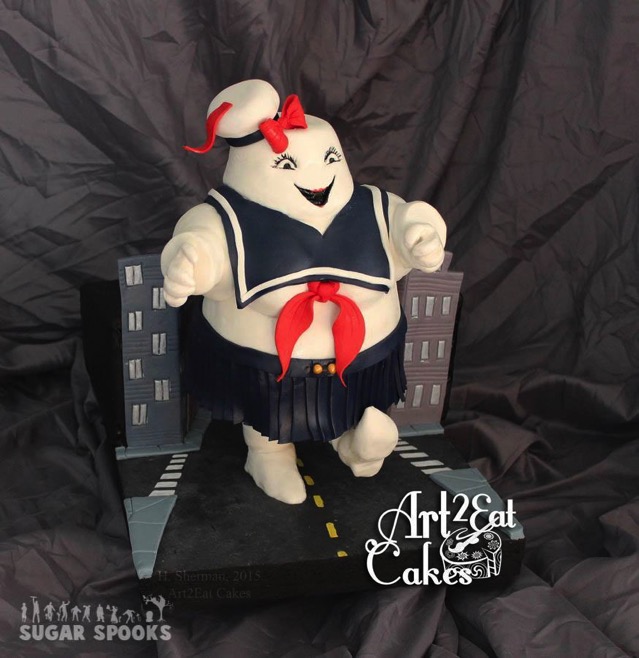 Here's another view of this awesome Ghostbusters cake. There's a nice view of the windows of the tall buildings.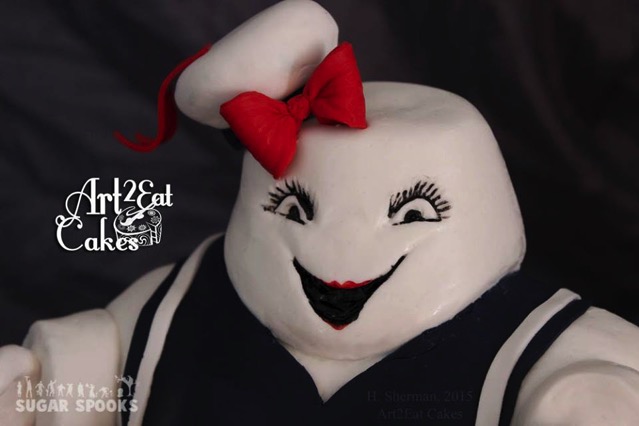 Stay Puft Marshmallow Miss has eyelashes and red lipstick.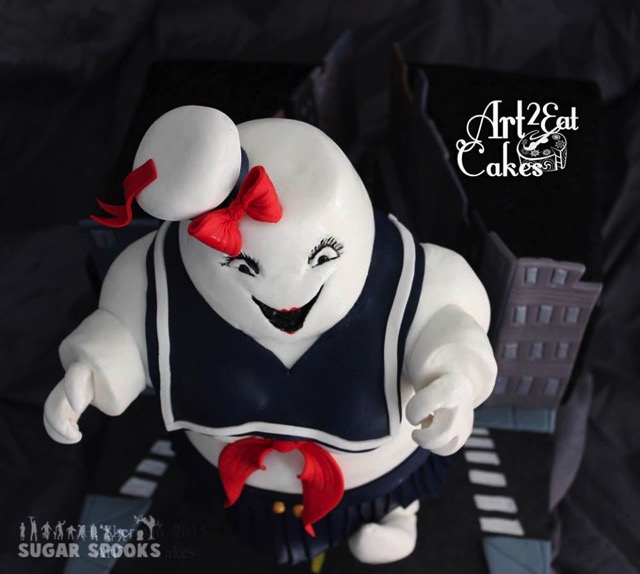 Here's a birds-eye view of this Miss Stay Puft Marshmallow cake. The 2016 Ghostbusters film will star a female team of Ghostbusters, so I wonder if their Stay Puft Marshmallow villain will be female like this cake.
The buildings look like they were made using modeling chocolate.
Here's a view of the street full of high rise buildings where she just walked.