This Snoopy and Woodstock 65th Anniversary Bronze Memorial cake was made by Cakes by Sarah Jane.
This cake is part of The Sugar Peanuts Gang, a cake Collaboration to celebrate the 65th Anniversary of Charles Schulz's Peanuts comic strip.
This cake is an edible Bronze Statue to celebrate the 65th Anniversary of Charles Schulz's Peanuts cartoon with Charlie Brown, Snoopy, and Woodstock, and the rest of the Peanuts' gang. This cake portrays the classic scene with Snoopy lying on his dog house with Woodstock standing on his stomach.
In 1966, a mother bird built a nest on Snoopy's stomach. The mother bird left two birds in the nest and then she flew away, leaving Snoopy to care for the baby birds. Snoopy threw them out into the world. Woodstock could not fly very well, so he came back to Snoopy.
When Woodstock appeared in 1967, he landed on Snoopy's nose. He could communicate with Snoopy with words like gripe, gripe, price, and complain, complain.
Later on in the comic strip, Snoopy is a World War I Flying Ace and Woodstock is his mechanic. On April 1968 Snoopy refers to Woodstock as his buddy. The bird was not given the name Woodstock until June 1970. Woodstock was named after the Rock music festival by the same name.
Woodstock is not very good at flying on his own as a bird, but he can pilot Snoopy as a canine helicopter, or whirlydog.
Snoopy have Woodstock have enjoyed many activities together including roasting marshmallows, fishing, swimming, and tubing. Snoopy the magician pulled a Woodstock wearing rabbit ears out of a magicians hat.
Snoopy and Woodstock and other yellow birds have gone on outings where Snoopy is the Scoutmaster and Woodstock and the other birds are Beagle Scouts. They have been together on patrol as part of the French Foreign Legion where Snoopy is the sergeant. Snoopy, Woodstock and the birds has been football and ice hockey teams.
Charles Schulz said of Woodstock: "Woodstock knows that he is very small and inconsequential indeed. It's a problem we all have. The universe boggles us…Woodstock is a lighthearted expression of that idea."
Snoopy's first appearance is October 1950. Charles Schulz said of Snoopy: "Snoopys's whole personality is a little bittersweet. But he's a very strong character. He can win or lose, be a disaster, a hero, or anything, and yet it all works out. I like the fact that when he's in real trouble, he can retreat into a fantasy and thereby escape."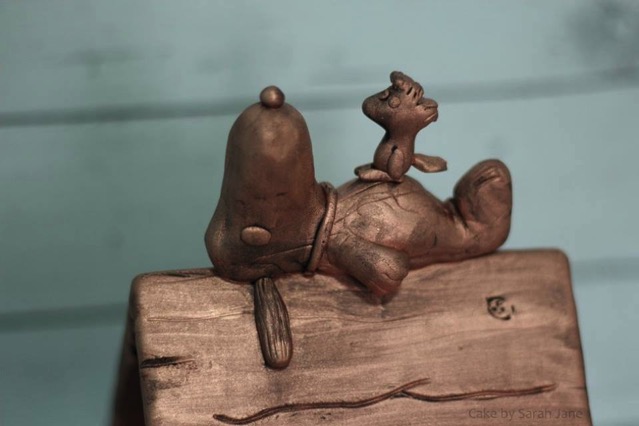 Here's a close-up of Snoopy with Woodstock.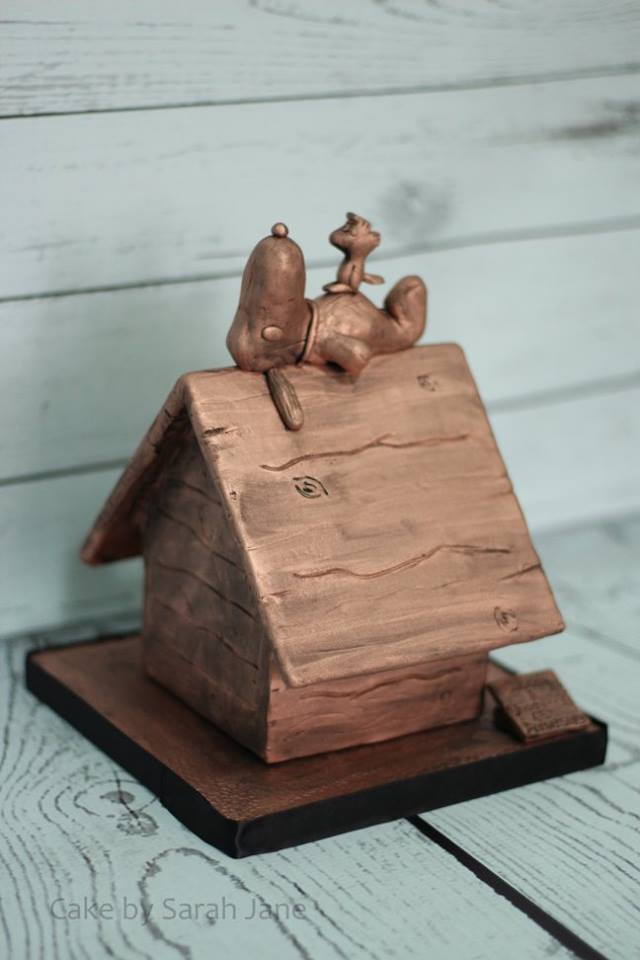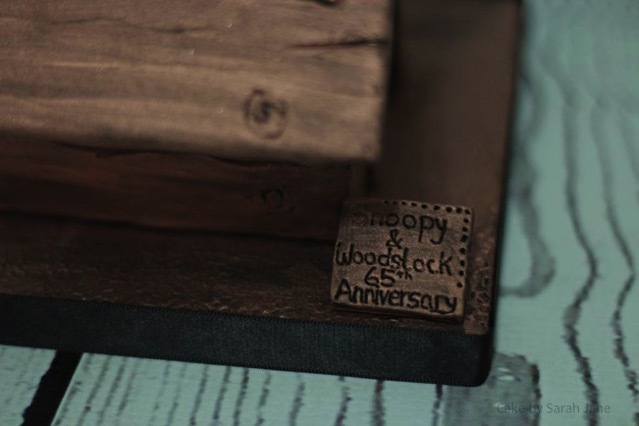 To see Charlie Brown treats for every season, check out Snoopy and Charlie Brown.