This Snoopy Cake was made by Sugar Creation.
Snoopy is flying the Red Baron's red plane. Snoopy is wearing a brown leather World War I flying cap. His yellow scarf trails in the air behind him. The plane he is flying in is a red biplane with German World War I markings. The landing wheels are black and red.
This cake is a different twist. Instead of fighting the Red Baron, Snoopy is flying in the Red Baron's plane, pretending to be the Red Baron.
The cake board is blue with white clouds on top. The letters Happy Birthday are written on the cake board. There is a single red candle on the cake board.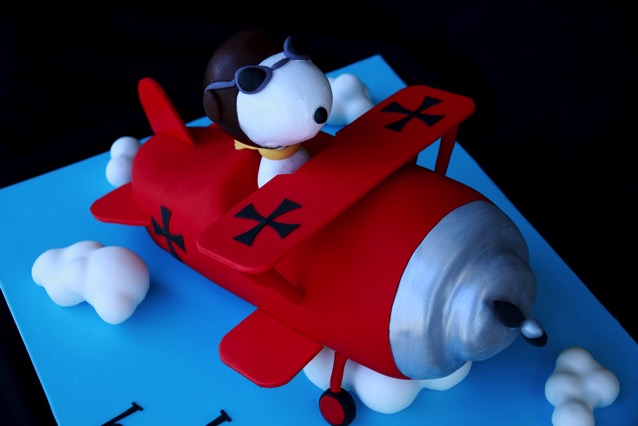 Snoopy is wearing googles. A single black propeller blade is in front of the plane.
To see Charlie Brown treats for every season, check out Snoopy and Charlie Brown.