I made this Ladies Derby Hat Cake for my sister-in-law's 60th surprise birthday party. The theme of the party was Hats Off To Kate. I designed this hat cake to go with the theme.
This is the type of simple elegant hat that might be worn to a Sunday town Picnic or to the Kentucky Derby.
I made pink daisies with yellow centers, a white daisy with a yellow center, a yellow daisy, a yellow Chrysanthemum, and one dark pink rose. I made the daisies to compliment the daisy pattern that was part of the fondant on the hat.
There is a number 60 sticking up in the air that is composed of many small pink flowers with yellow centers. A pink hat band is around the hat.
The cake was made from three 9 inch layers with a round layer on top made using a metal bowl. The coke was covered in ganache. A fondant mat was used to emboss the fondant with a daisy pattern and fondant covered the cake. The brim is a separate piece of embossed fondant.
The daisies were made using JEM Daisy Cutters.
The rose was made using a JEM Plastic Easy Rose Cutter.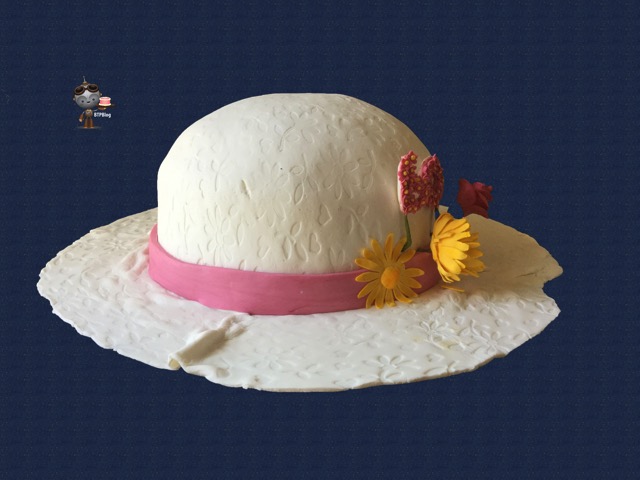 Here's a side view of the cake.
Here's a view of the other side of the cake.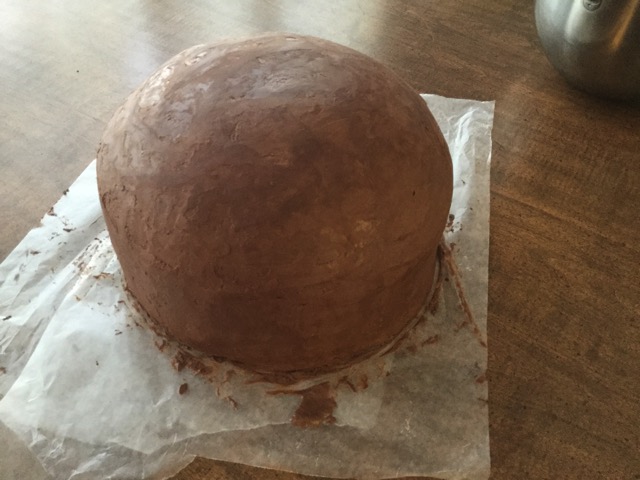 Cake in progress covered in ganache.