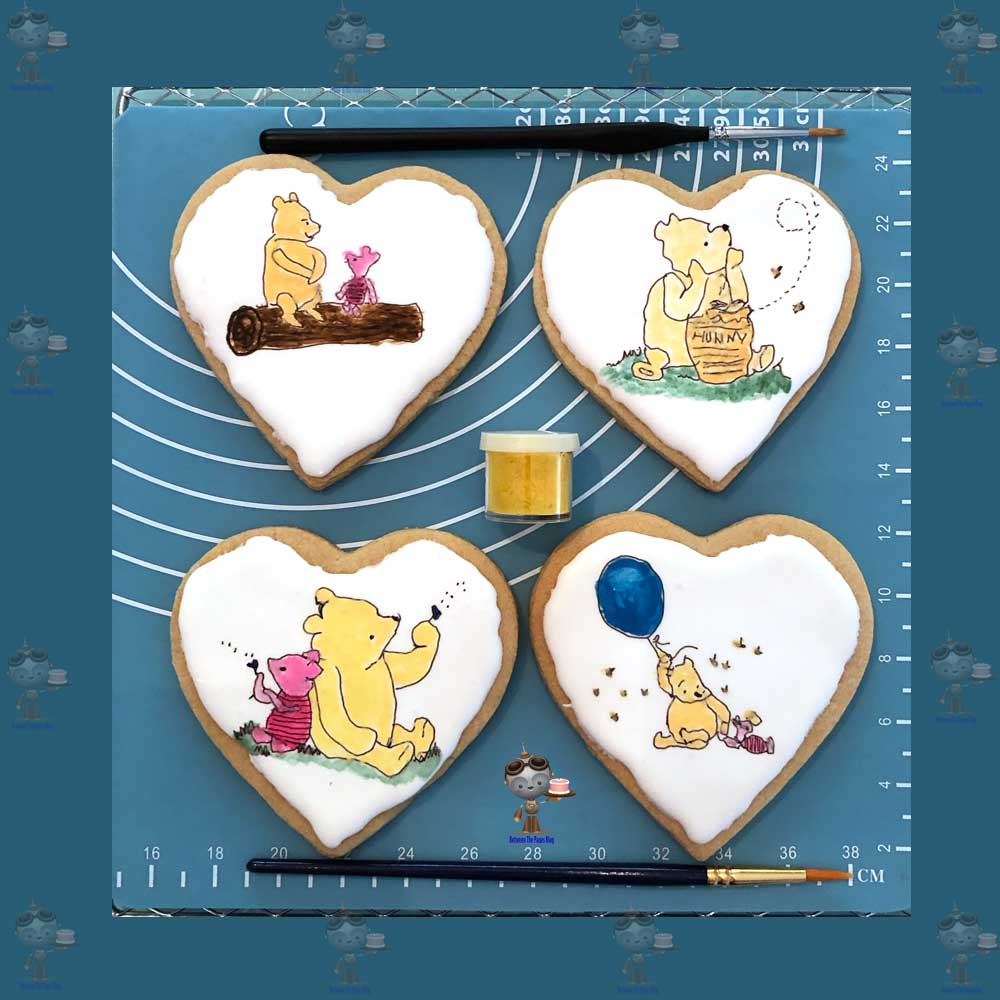 I made these cute classic Winnie the Pooh and Piglet cookies for a wonderful couple expecting a new baby.
I think classic Pooh baby decor is really cute, so I wanted to make these to welcome the new baby.
First, I made vanilla cookies. Then I iced them with white royal icing.
Next I outlined the shapes Pooh and Piglet and the balloon and other objects.
After that, I colored each cookie with edible paints.
The first cookie has Pooh holding a blue balloon in one hand, while holding Piglet's hand with his other hand. Bees are buzzing around them.
The second cookie has Piglet and Pooh sitting back to back blowing dandelion blooms.
Third, this Pooh cookie has him holding a Hunny pot.  Bees are buzzing around him.
Fourthly, this cookie has Piglet and Pooh sitting on a log.
For more Winnie The Pooh party ideas  look at these.
Cute Winnie the Pooh Baby Cake