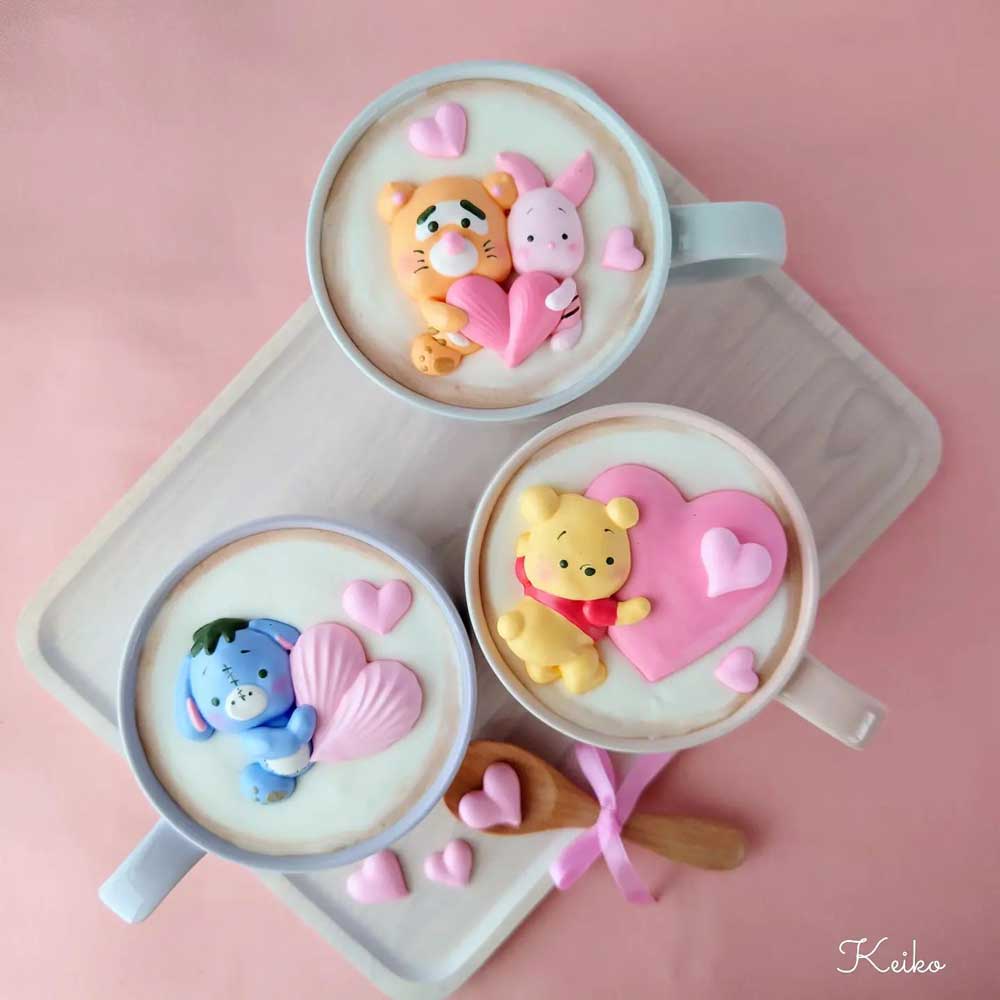 These Pooh Hot Cocoa Meringue Cookies are a terrific addition to a cup of hot chocolate to give the cup a special Winnie the Pooh surprise. Eeyore is holding a pink heart on top of one hot cocoa cup. Pooh is holding a pink hear on top of another hot cocoa. And finally Tigger and Piglet are holding a pink heart on top of a cup of hot cocoa.
These wonderful cookies were made by Fleur Sugar Art.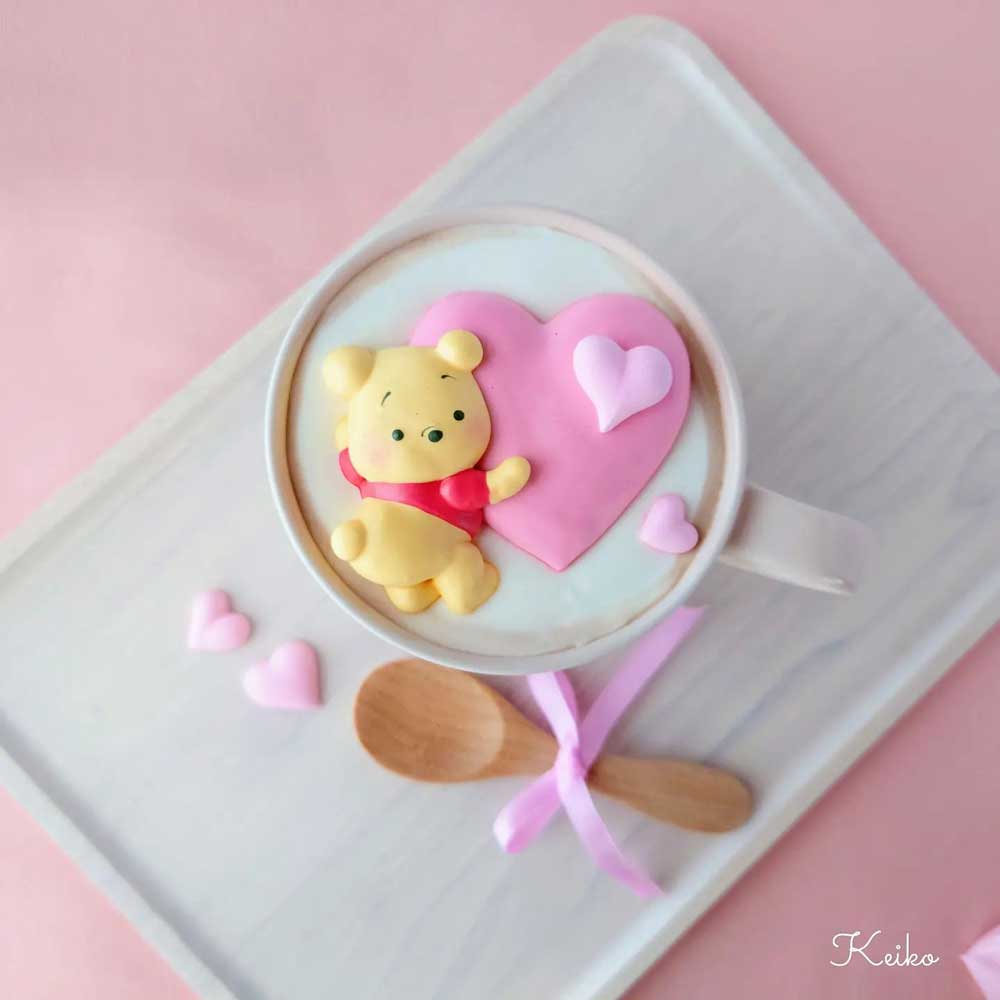 It looks Pooh is resting on a white circle of egg white.
Pink hearts at the base of the cup match the one Eeyore is holding.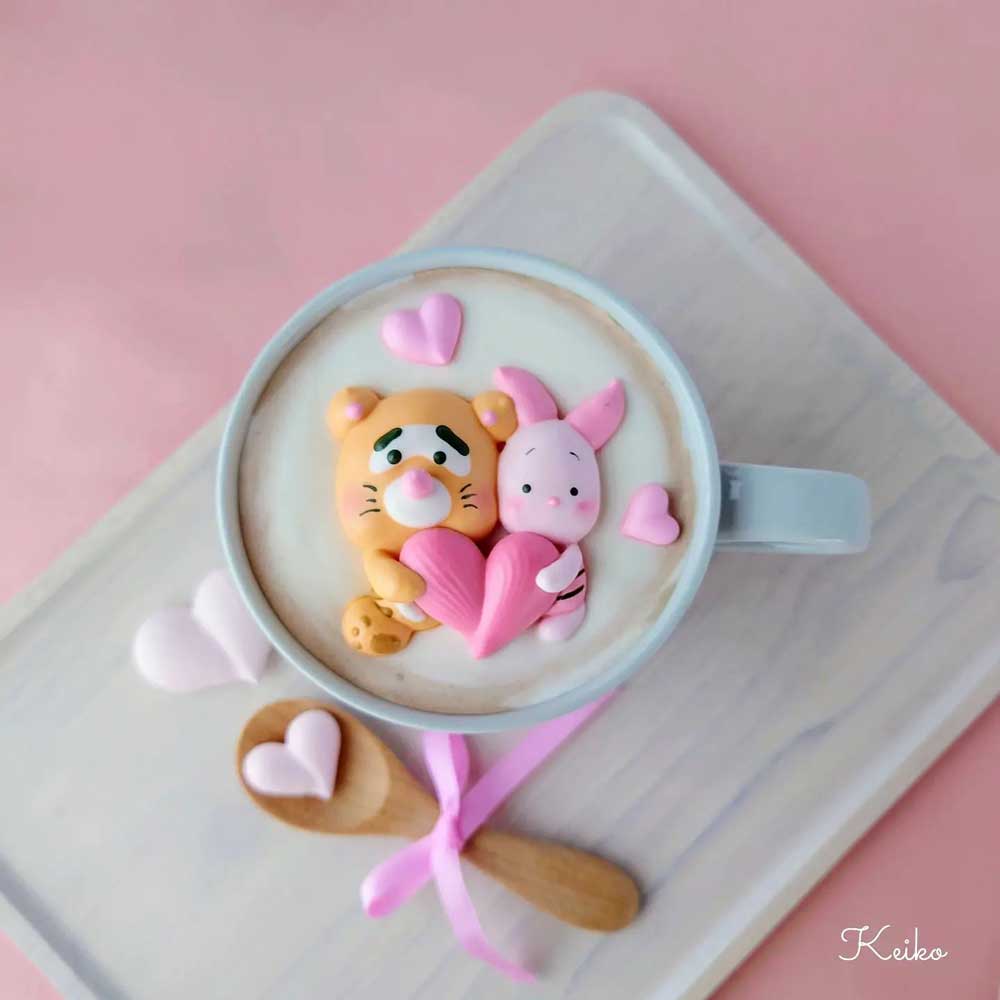 Tigger and Piglet are the focus of this mug of hot cocoa.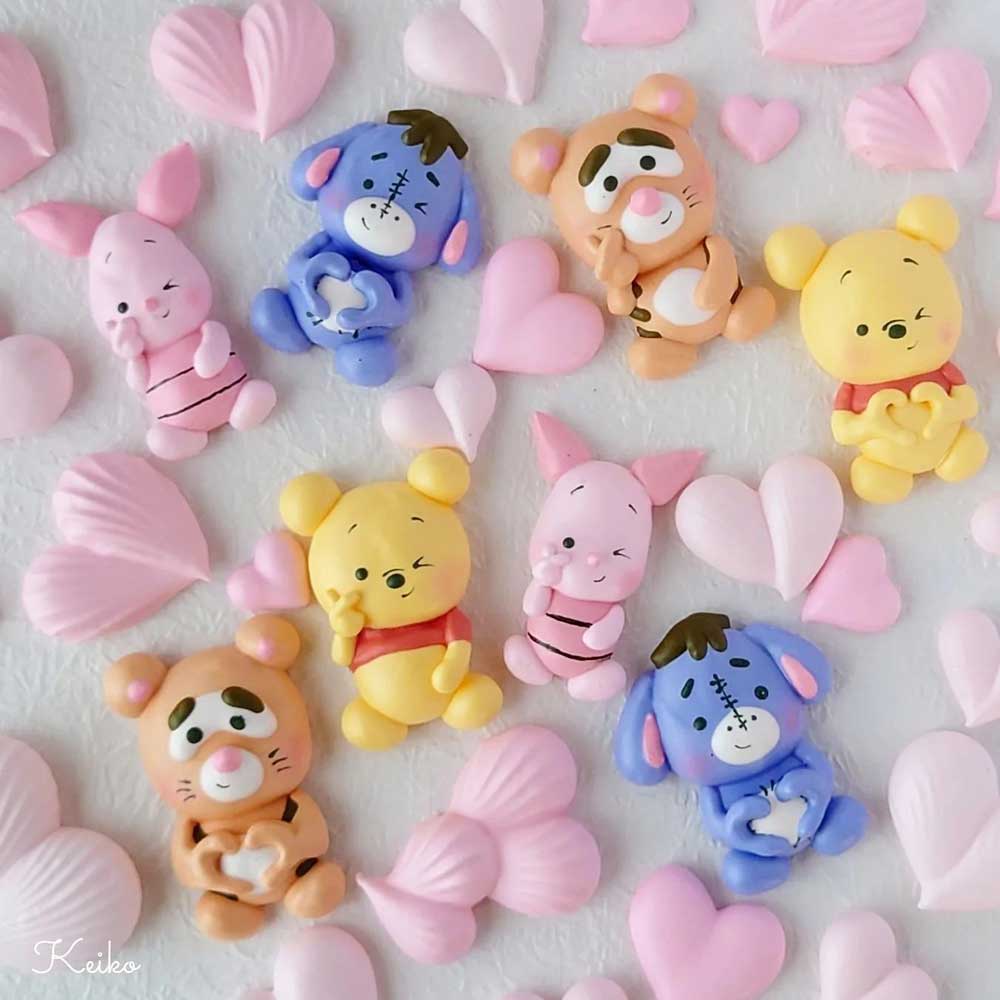 Here are individual meringue cookies of Tigger, Eeyore, Pooh, Piglet and a lot of pink hearts.
Finally I like the way the 4 characters are surrounds by pink hearts arranged in the shape of a large heart.
You may also enjoy these Winnie the Pooh cake and cookies.
These amazing Winnie The Pooh Macaron create a cute scene with Pooh getting hunny pots off of his shelf.
These cute cookies show Winnie The Pooh Partying With The Lion King.
These hand-painted Pooh Beehive Cookies are adorable.
These Pooh cakes on a stick are wonderful.
These Winnie the Pooh Pudding Hunny Pots look so yummy!