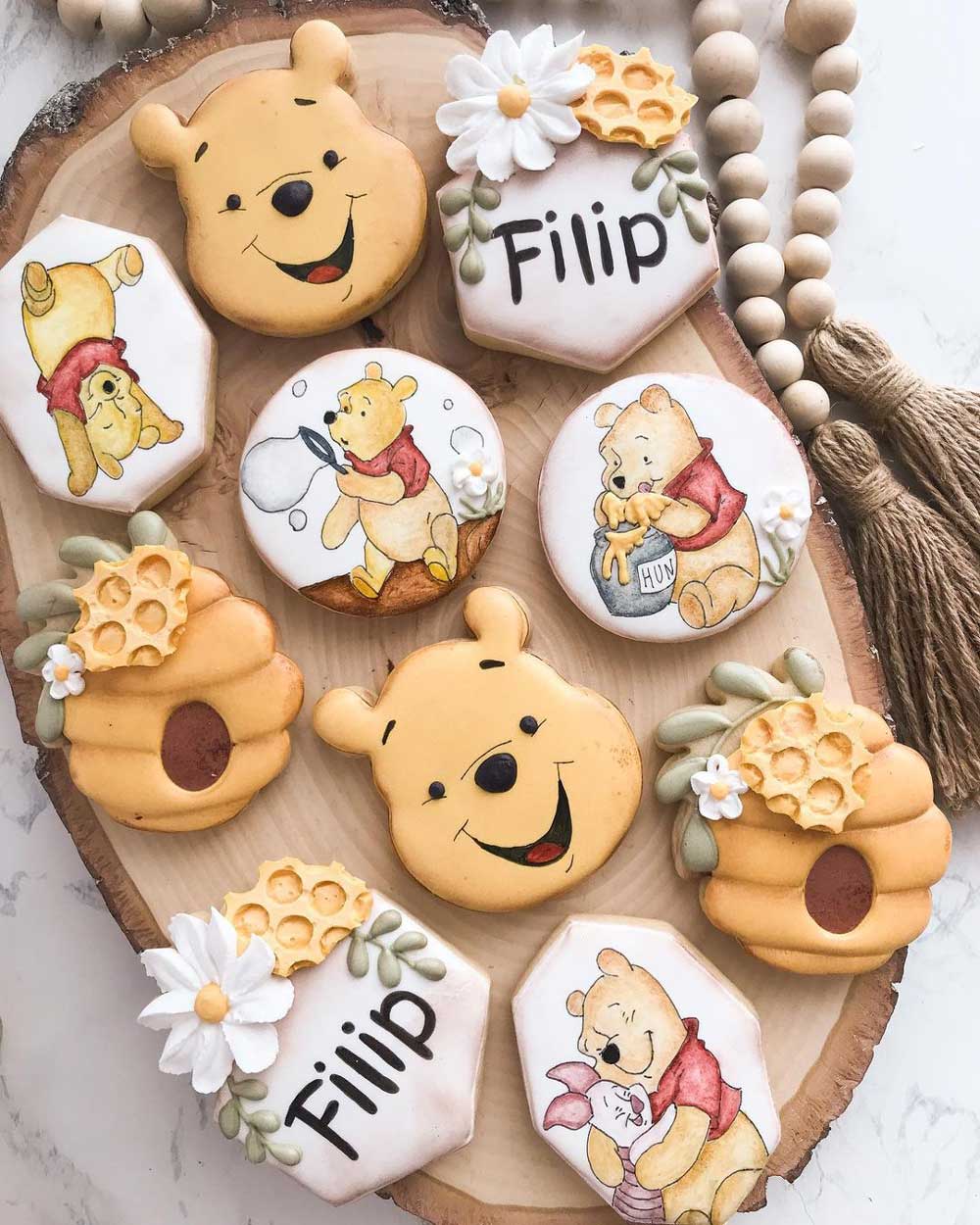 These Winnie the Pooh bee hive cookies feature Pooh's face, bee hives, hand-painted Pooh cookies with drawings of him blowing bubbles and eating Hunny.
These wonderful cookies were made by IAmCookieLand. The first cookie has a cute hand-drawing of Pooh blowing a huge bubble. The brown ground beneath him is colored in. In addition, a royal icing white daisy is beside him. The second cookie has the face of Pooh. His mouth is drawn on. His eyes and nose are black royal icing. Also, the third cookie is a bee hive with a fondant honey comb on the front.
Next the fourth cookie has a hand-drawing of him standing on his head. The fifth cookie has a hand-painting of him eating hunny from a gray honey too. The honey is made from yellowish gold royal icing. Also the sixth cookie has the birthday name and a large white daisy and a piece of honeycomb on the front. Finally the seventh cookie has Pooh and Piglet. I like the way each Winnie the Pooh is shaded to give him more definition.
For more Winnie the Pooh:
Red white and black Pooh cookies
Pooh Tigger Piglet heart shaped Baby Shower cookies
Classic Pooh Baby Shower Cookies