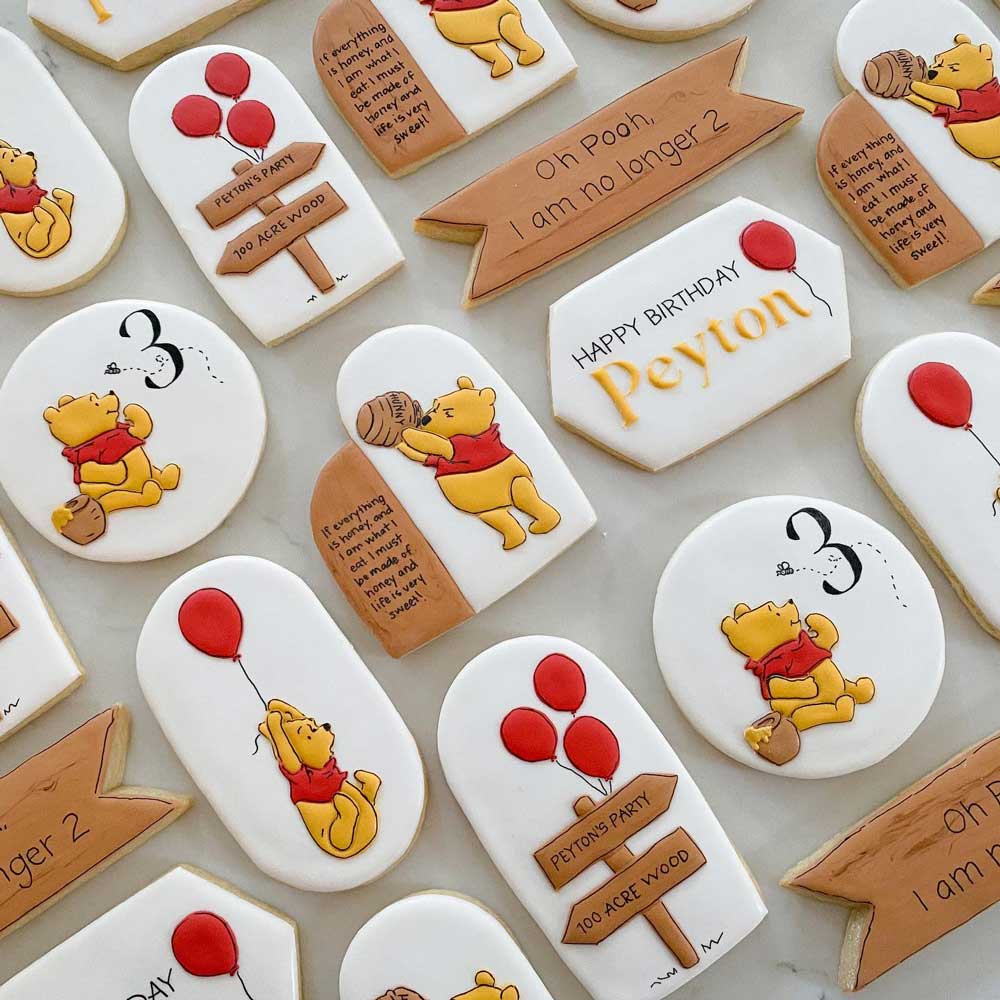 These white gold & red Pooh cookies feature Winnie the Pooh holding balloons on some cookies and a Hunny Pot on other cookies. A red balloon is on most cookies and ties the set together nicely. The main colors of red gold, and white make Pooh stand out well.
These wonderful cookies were made by Don't Worry Cookie Co.
These cookies have very clean lines. The royal icing base flooding is perfect and covers the entire cookie. The writing is neat and straight. One cookie has a cute sign that shows 100 Across Wood in one direction and Peyton's Party in the other direction. It has 3 red balloon flying above the direction sign. On another cookie, Pooh is peeking in a Hunny Pot. It has the saying, If everything is honey, and I am what I eat. I must be made of honey and life is very sweet.
In addition, Oh Pooh, I am no longer 2 is written on a cookie in the shape of a wooden banner. Another cookie has the words Happy Birthday and has the birthday name written in gold royal icing to match the gold on Pooh. A red ballon on the cookie ties it in with all the red balloons on the other cookies.
This white gold & red Pooh cookie has a surprised Pooh holding on to a red balloon.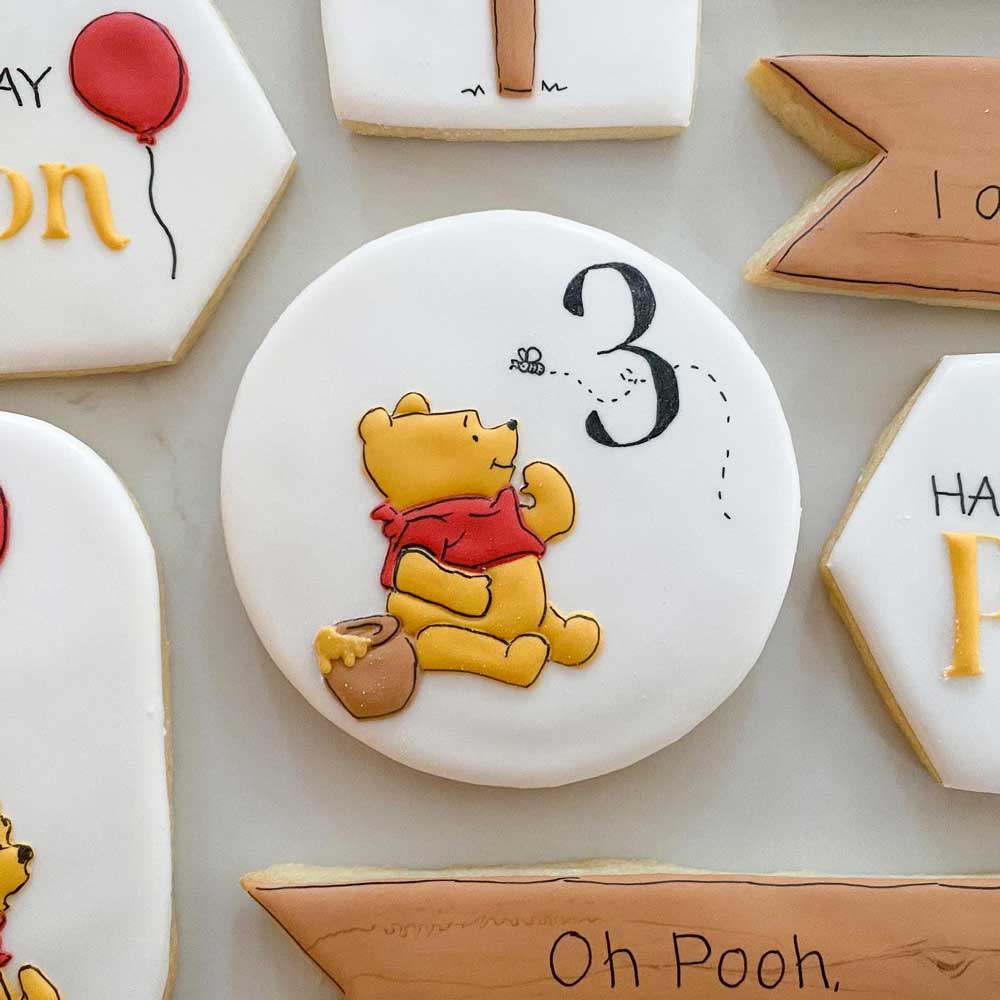 Also, Pooh is sitting beside a Hunny pot on another cookie. A bee is flying in front of him in the shape of a number 3.
In addition, check out these wonderful Winnie The Pooh Cakes and Cookies.