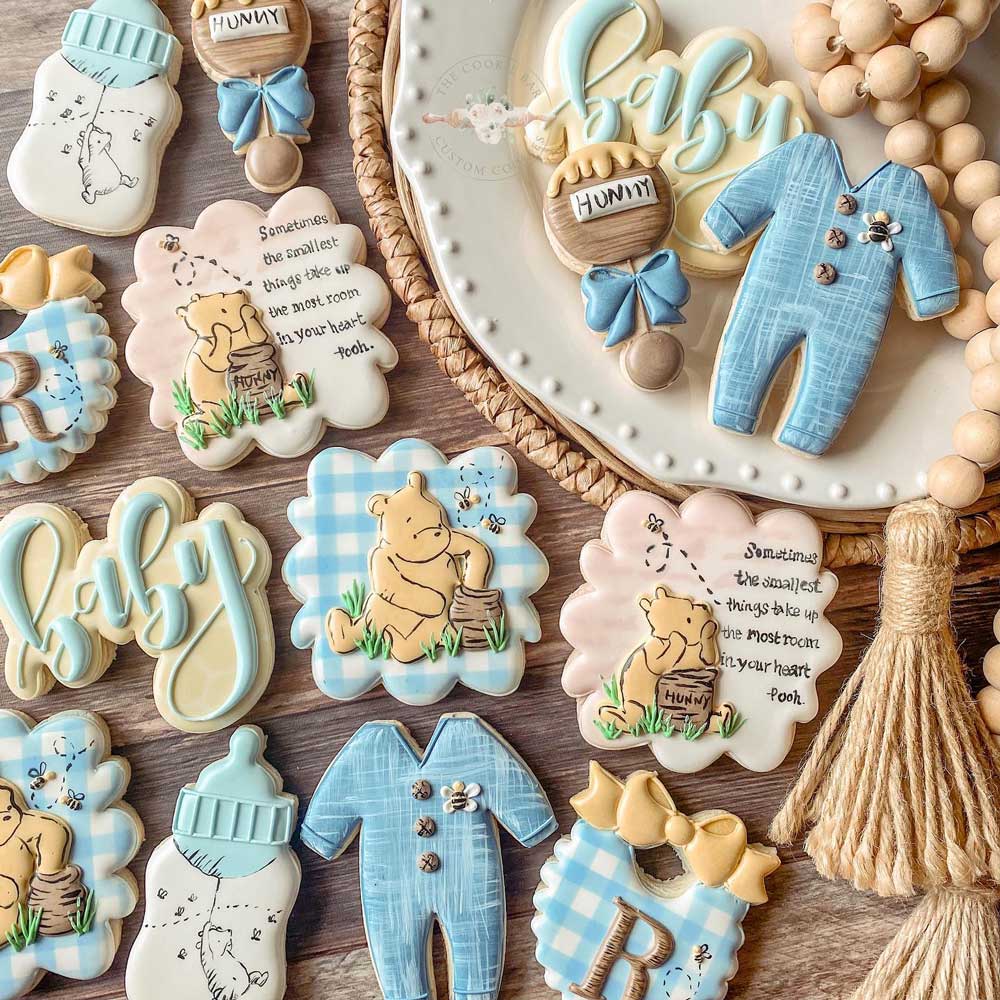 These classic Pooh Baby shower cookies are an adorable centerpiece for a Winnie the Pooh Baby Shower. They feature a bottle cookie, a onesie cookie, a bib cookie, and 2 cookies featuring Winnie the Pooh.
These wonderful cookies were made by The Cookie Bar Custom Cookies.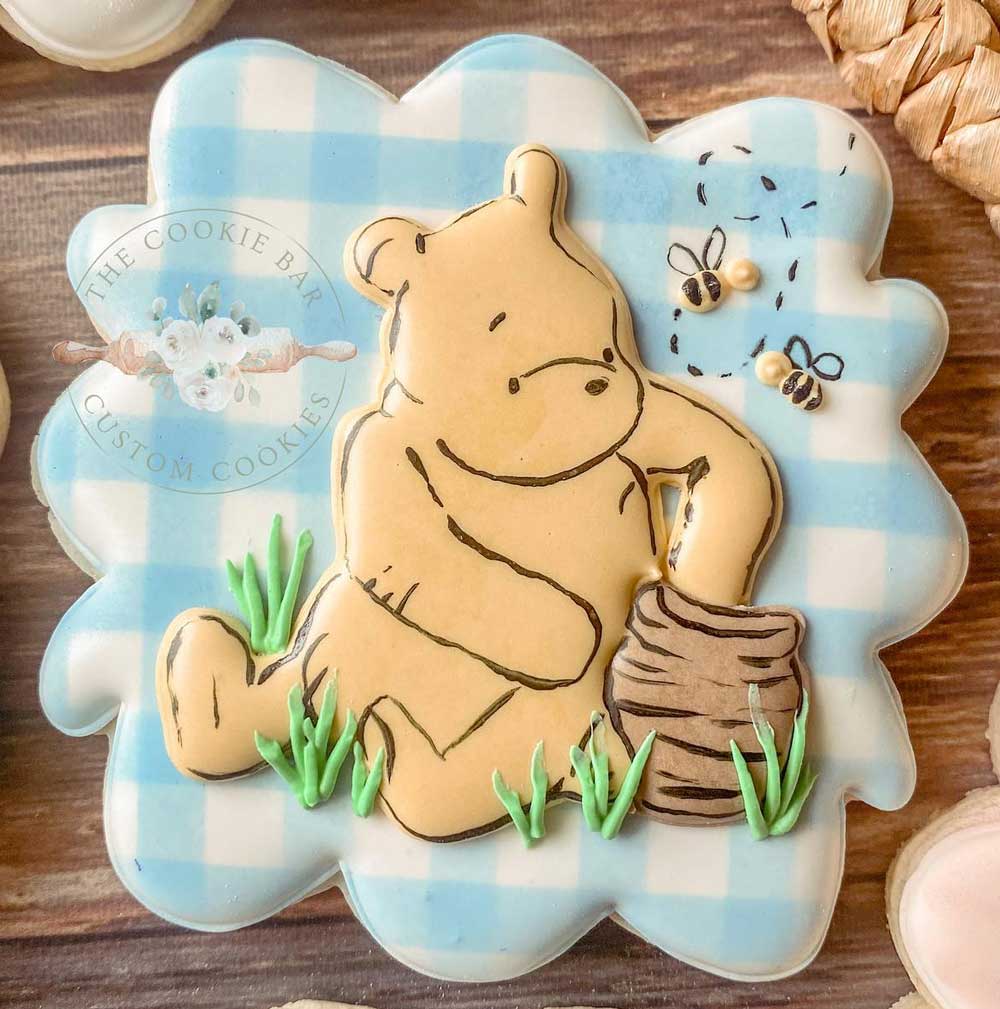 Firstly, this Winnie the Pooh cookie has Pooh eating honey out of a Hunny Pot. two bees are flying his head. The blue gingham pattern on the cookie looks like it was airbrushed using a stencil.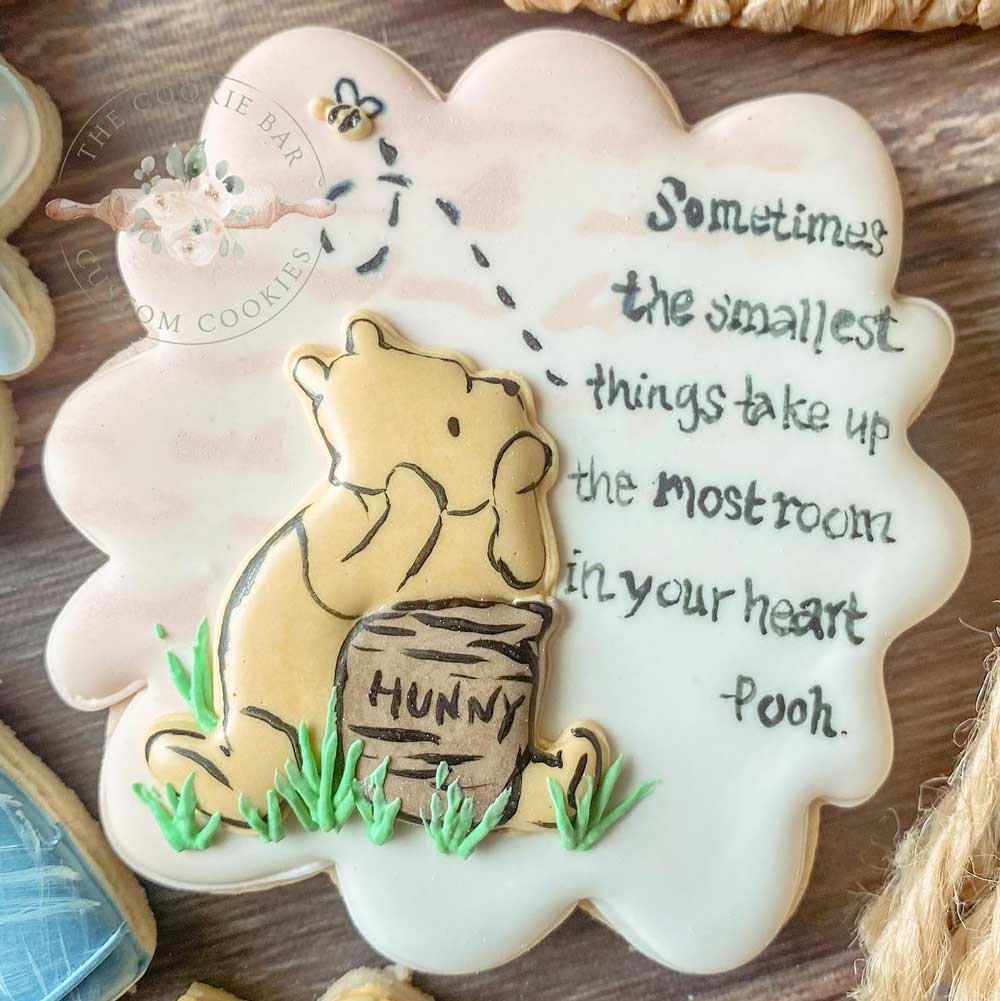 Secondly, this cookie has Pooh with a bee buzzing overhead. It has the words, Sometimes the smallest tings take up the most room in your heart. -Pooh. Pooh was made using a separate piece of royal icing to give it more dimension.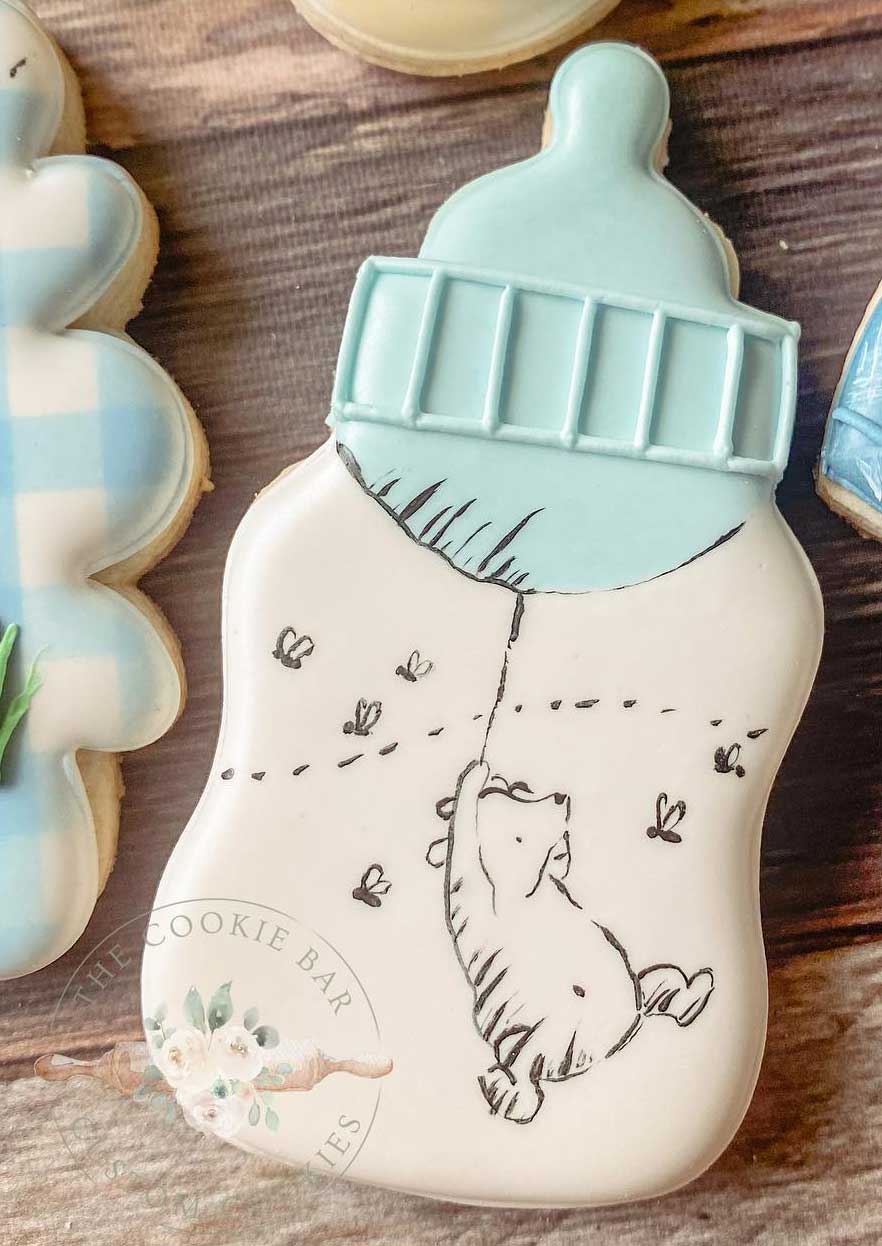 Thirdly, this baby bottle cookie has a drawing of Pooh on the base of the bottle. I like the way the blue top of the bootle is stylized to look like a balloon that Pooh is holding. Also, bees are buzzing around Pooh.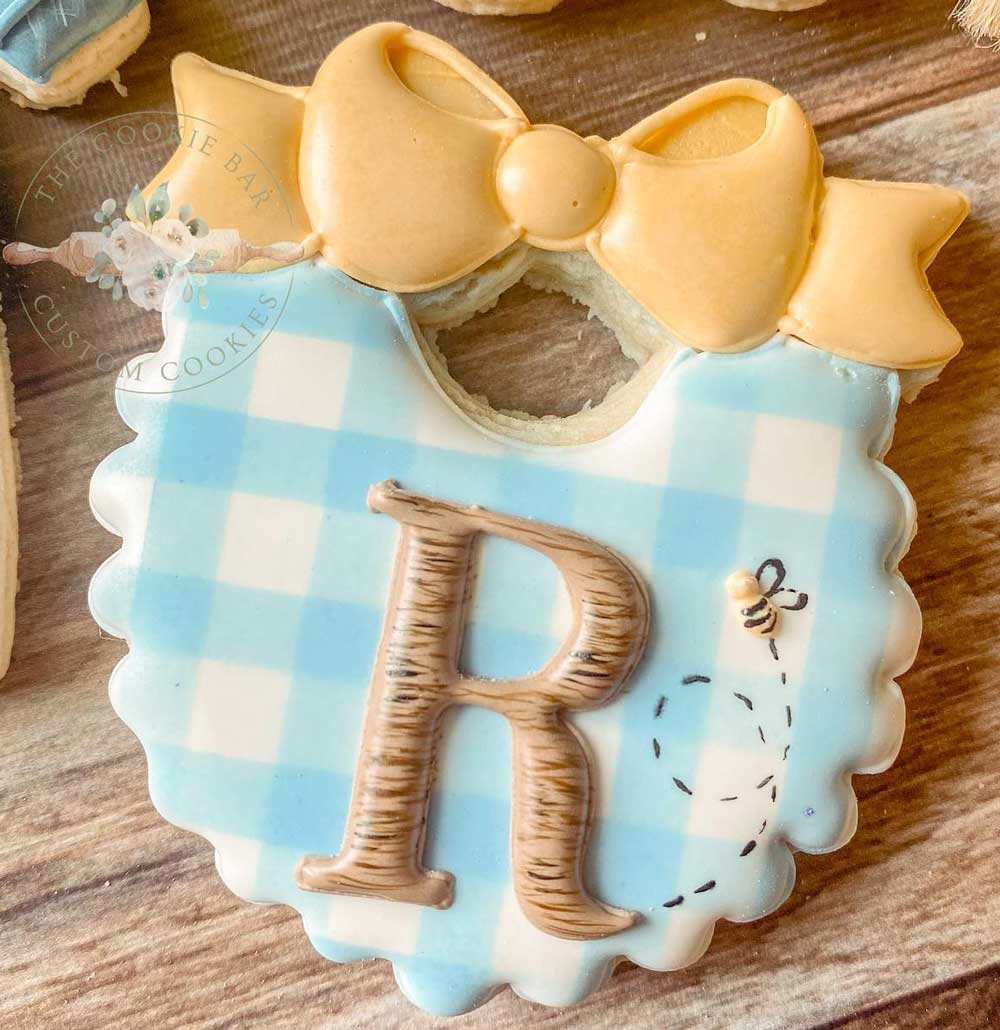 Fourthly, this Pooh bib cookie has the blue checkered gingham pattern and the letter R in a woodgrain pattern.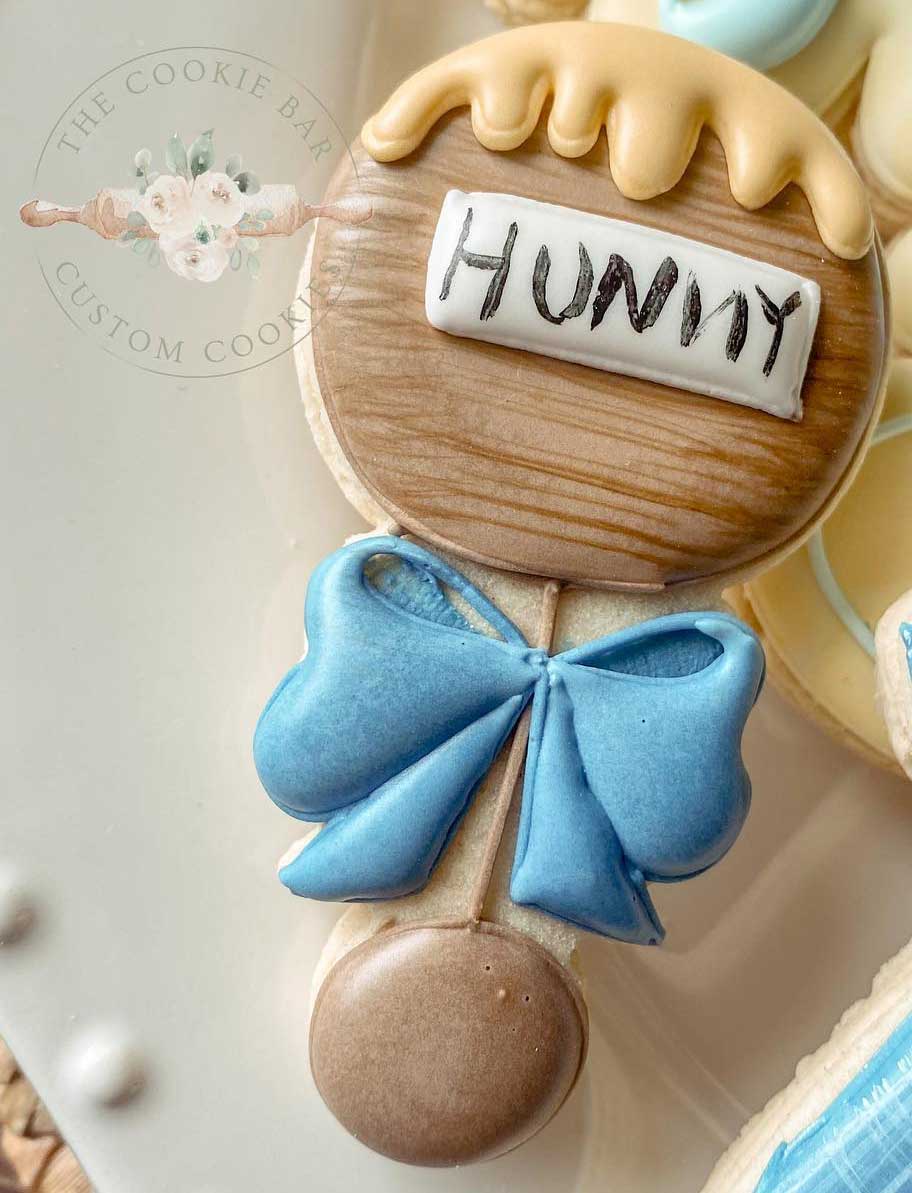 Fifthly, this baby rattle cookie has the same wood grain pattern on the top. The top is shaped to look like a Hunny Pot. It has honey spilling over. In addition, the word Hunny is written on the front.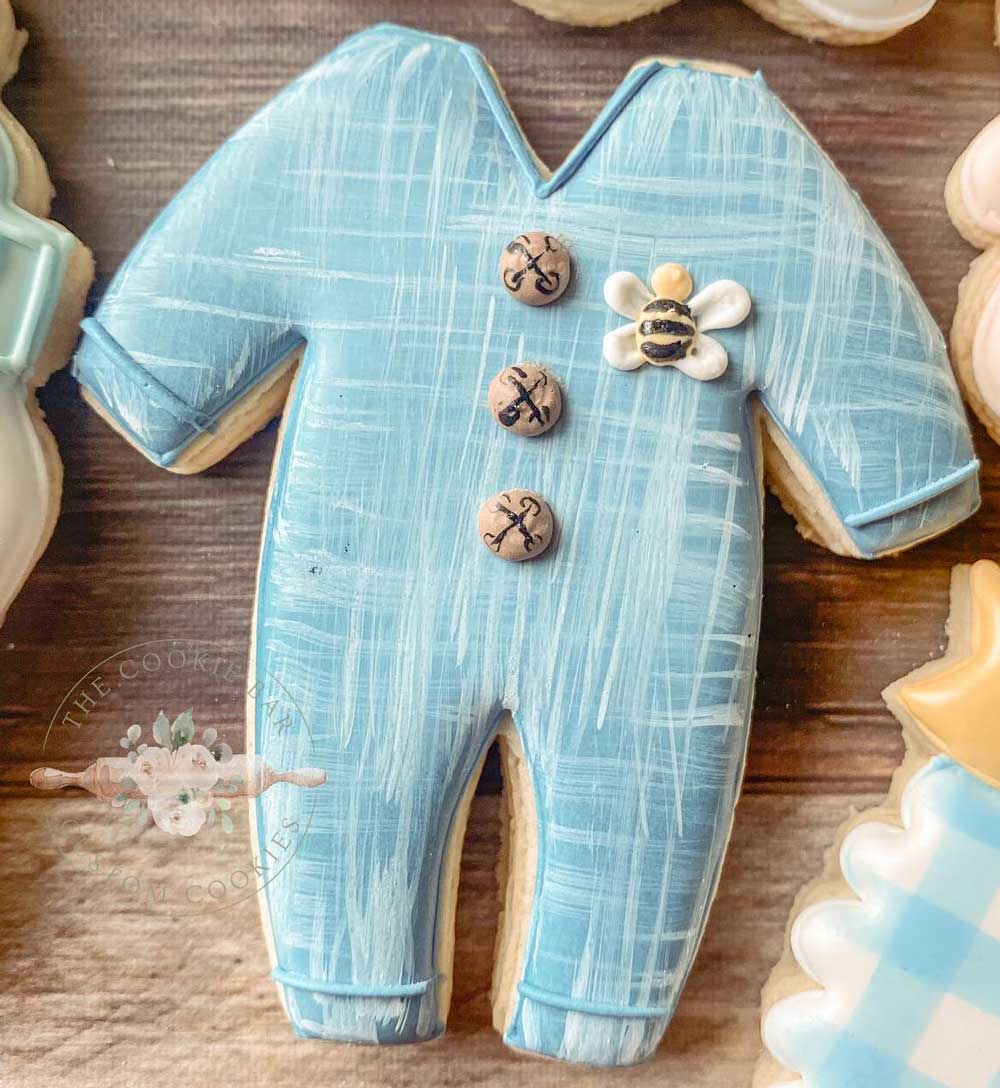 Sixthly, this Winnie the Pooh onesie cookie is blue with a white cross hatch pattern. A little bee is on the chest.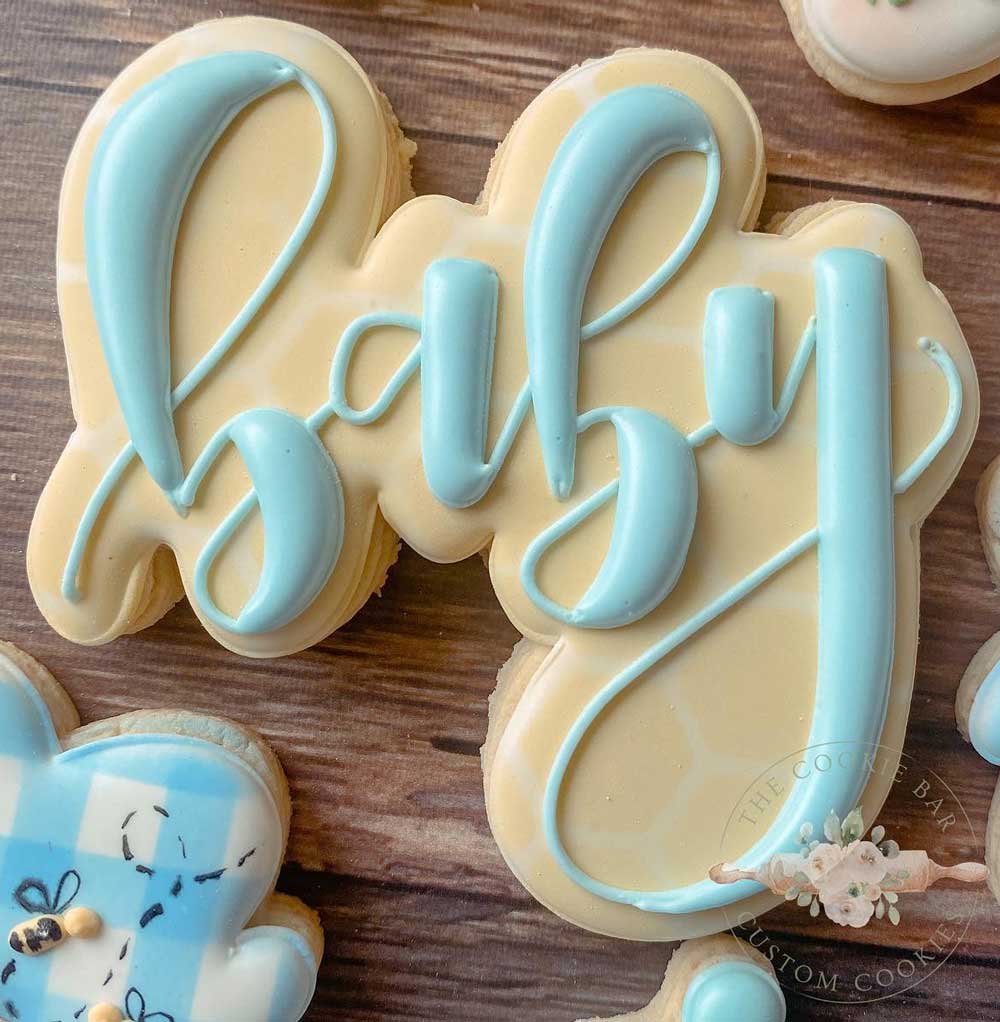 Finally, this cookie has the word baby written in blue letters.
For more Winnie the Pooh Party Ideas:
Onesie Cookies with Pooh and others and classics sayings
Pooh Shower Cookies with books, beehives, and Hunny Pots