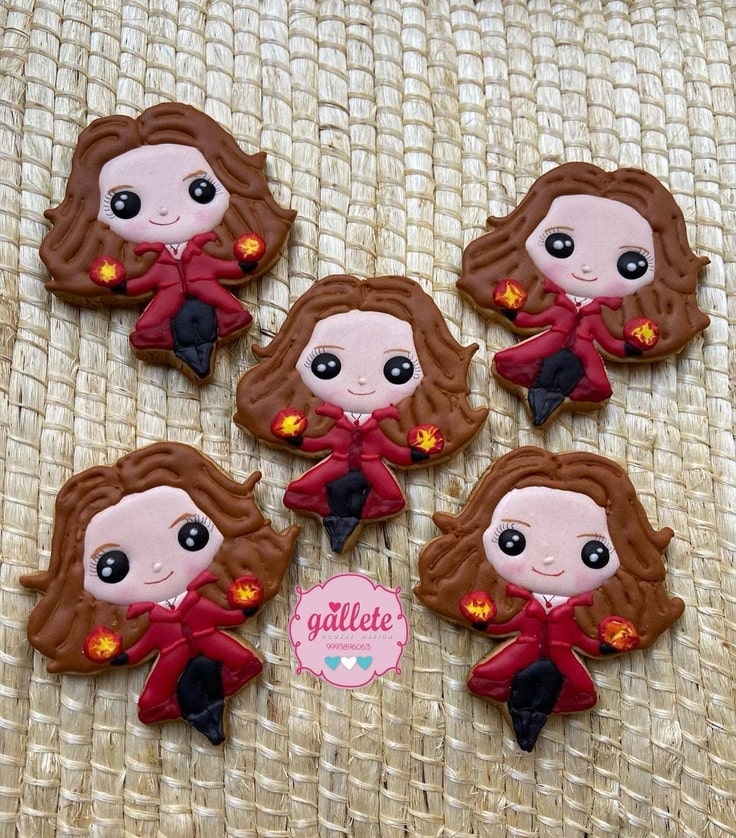 These magical Scarlet Witch Cookies were created by Gallete Cookie Design. They look like Elizabeth Olsen from the Marvel Movies and WandaVision. She has long brown hair and is wearing a scarlet jacket, white shirt, black pants, black boots and a pendant. To show that she is casting a spell, she has flaming balls in each hand.
For more Scarlet Witch treats, check out:
This Scarlet Witch Cake Will Cast A Spell On You!