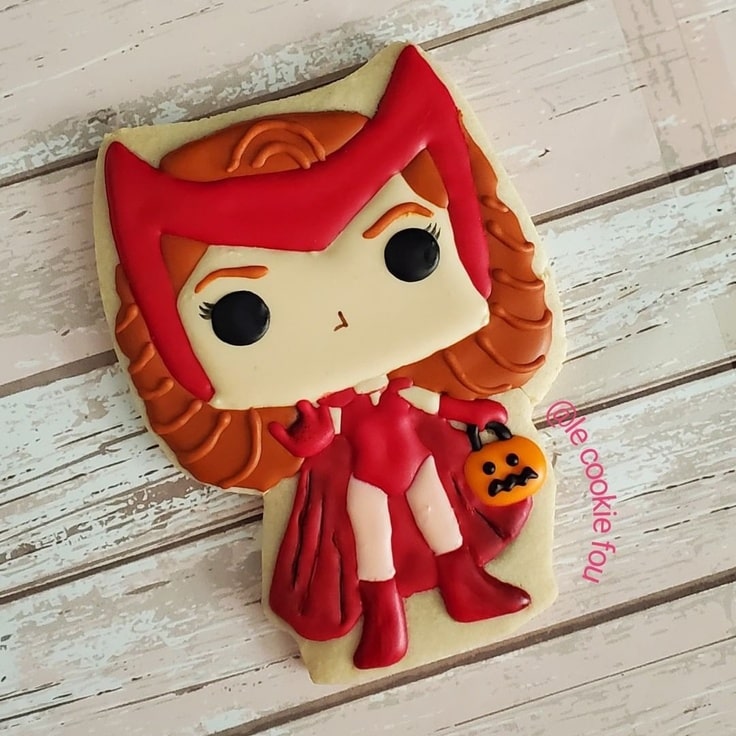 This terrific Funko Pop! Scarlet Witch Cookie was made by Le Cookie Fou. It features Wanda Maximoff dressed for Halloween in a Scarlet Witch costume. She is carrying a little Halloween candy bucket which looks like a Jack-o'-lantern.
Here is the actual Scarlet Witch Halloween Themed Funko Pop! that this wonderful cookie is based on. Le Cookie Fou did a great job recreating it.
For more Scarlet Witch treats, check out:
This Scarlet Witch Cake Will Cast A Spell On You!