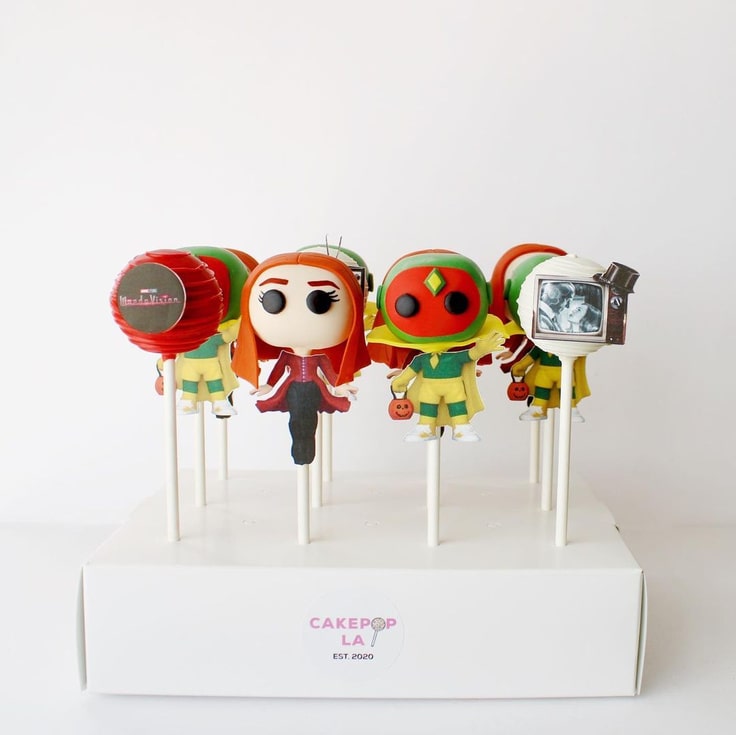 These magical WandaVision Cake Pops were made by Cakepop LA.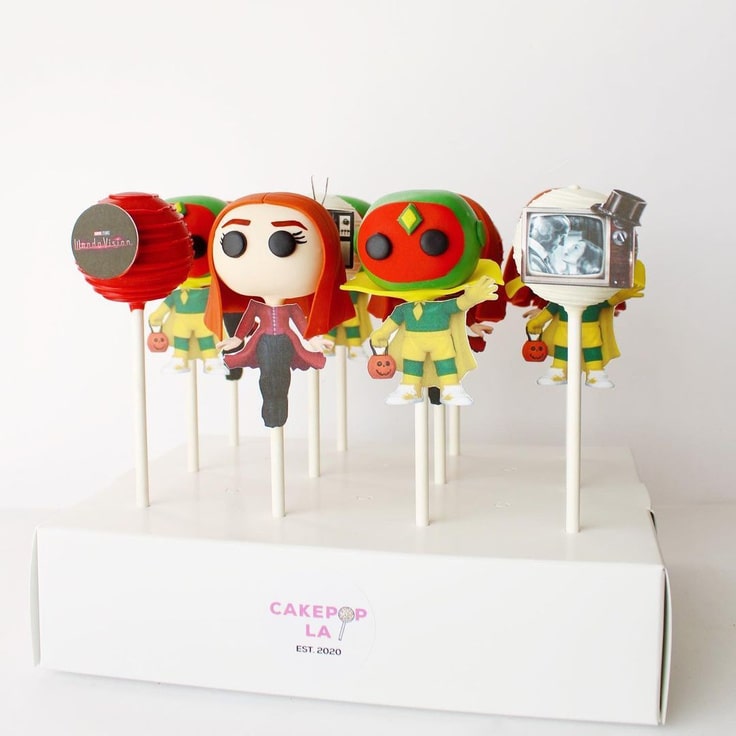 There are four different designs in this set.
The logo for WandaVision
The Scarlet Witch. Wanda has long red hair and is wearing her red and black outfit.
The Vision is wearing his Halloween costume and carrying a plastic bucket shaped like a Jack-o'-lantern. Vision's green and yellow Halloween costume is based on his original costume in the comic books.
A black and white television set. Notice that the program on the TV is one of the black and white episodes of WandaVision. There is a top hat resting on the edge of the television.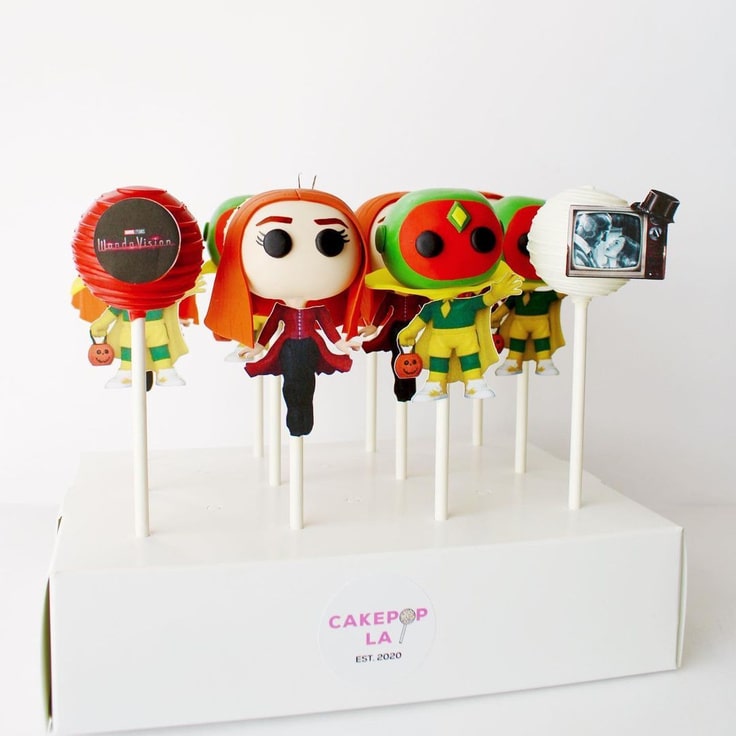 The designs of the Wanda Maximoff and Vision Cake Pop are based on a similar Funko Pops.
The amount of detail on Wanda and the Vision is AMAZING! If you've ever made cake pops you'll have an idea of how extremely difficult getting this amount of detail is.
Planning a party? Check out these cool pop culture Cake Pops.