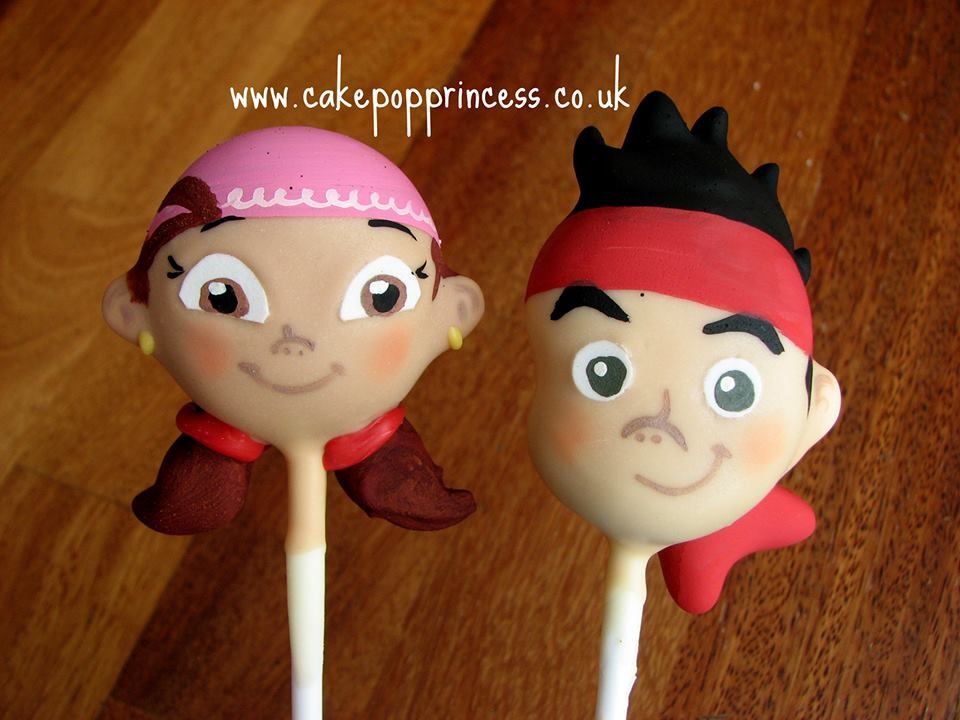 Welcome back to Cake Pop Princess week on Between the Pages!
Bianca Benn, aka The Cake Pop Princess, makes amazing Cake Pops. So for this week, I'm featuring some of her stunning work. The Cake Pop Princess is located in England. She can be found on the web, Facebook, and Twitter. I think Twitter is where I first saw Cake Pop Princess' amazing sweets.
Kids love cake pops! So in today's post, I'll be featuring Bianca's terrific cake pops for kids. The picture at the top of today's post is Jake and Izzy from Jake and The Never Land Pirates. I really like their hand painted faces. Jake's hair and bandana are terrific.
Here's Ben and Holly from Ben and Holly's Little Kingdom. The cartoon has a really unique animation style and Cake Pop Princess did a wonderful job staying true to it. That's really hard to do because the animation style is almost 2-D, while cake pops are 3-D.
Here is Ben 10. I can't decide if my favorite of these four is Grey Matter or Ben Tennyson. Both are terrific. Cake Pop Princess does the best faces on characters.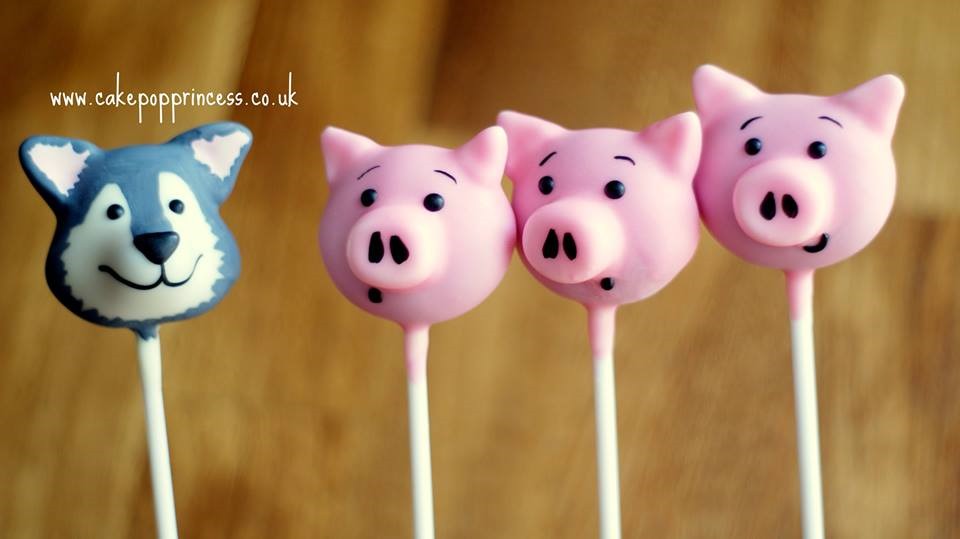 Here are the Big Bad Wolf and The Three Little Pigs. I think the Big Bad Wolf is adorable. These are definitely worth blowing down a house to eat.
This Bob the Builder Cake Pop brings back memories. When my son was tiny, he loved this show. He started outgrowing Bob the Builder shortly after Project Build It began. I haven't seen this show in years and didn't realize that there was an updated version Bob the Builder: Ready, Steady, Build!.
These cake pops feature the mouse, the Gruffalo, and the Gruffalo's child. I don't think that either the mouse or the Gruffalo would have any problems eating these.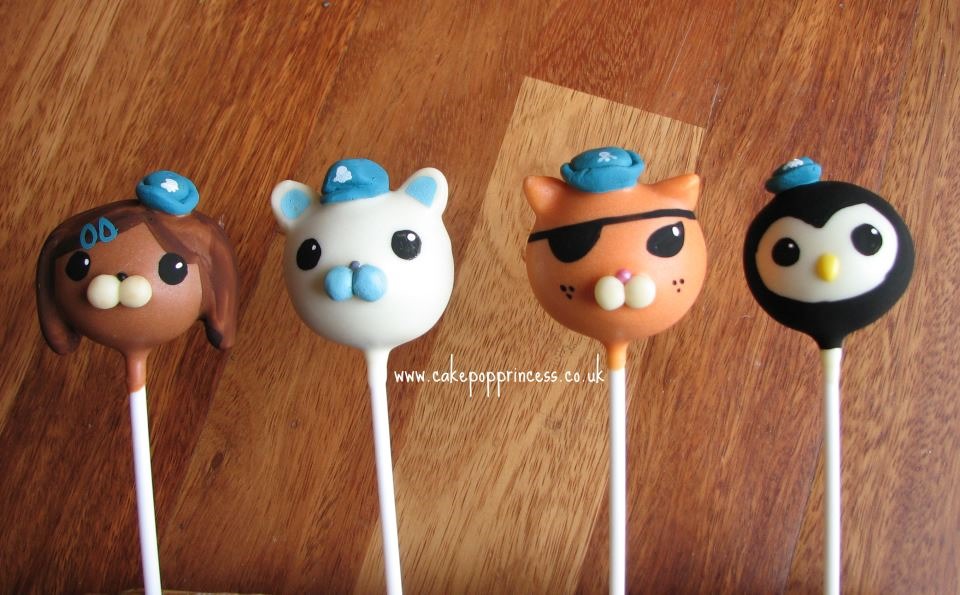 Here are the Octonauts – Dashi Dog, Captain Barnacles Bear, Kwazii Kitten, and Peso Penguin.
Here's Peppa and George Pig. Did you know that Peppa Pig is so popular in England that she has her own theme park?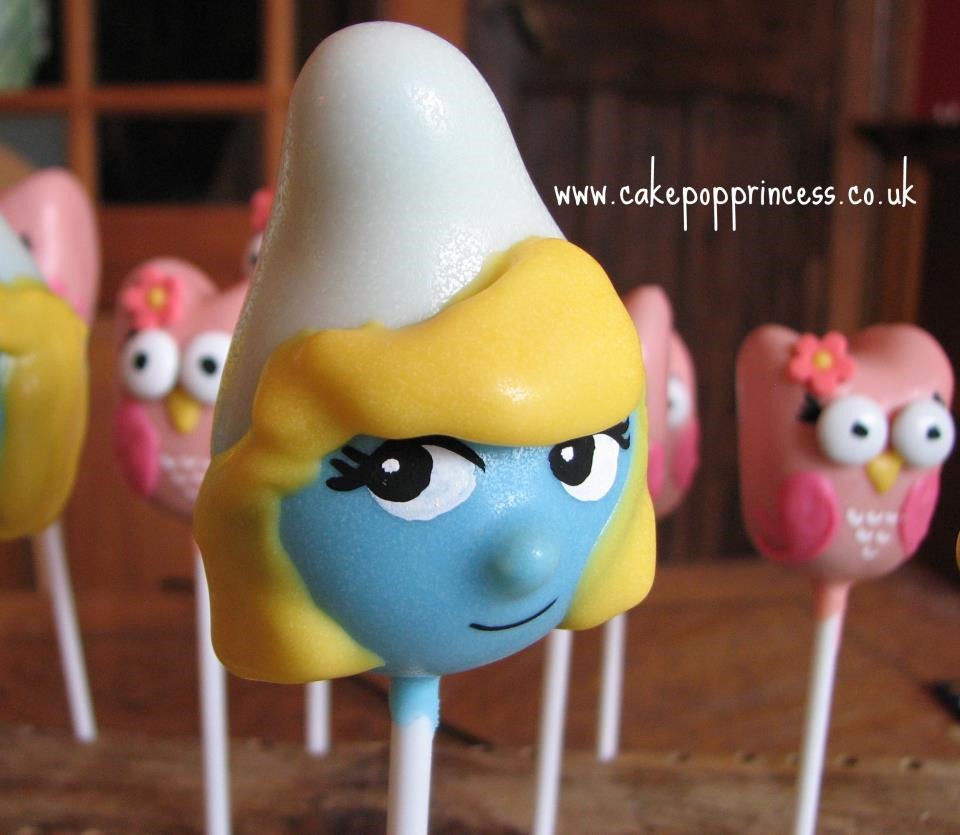 Here is Smurfette from the Smurfs. Smurfette's face is terrific.
When I was little I loved Tom and Jerry. Cake Pop Princess did a wonderful job painting their faces.
Here's Twilight Sparkle from My Little Pony.
Here is Eric Carle's The Very Hungry Caterpillar in cake pop form. I love how Cake Pop Princess even included the holes in the fruit.
Hope your enjoyed today's post. Remember to come back tomorrow for more of Cake Pop Princess' magic on a stick.