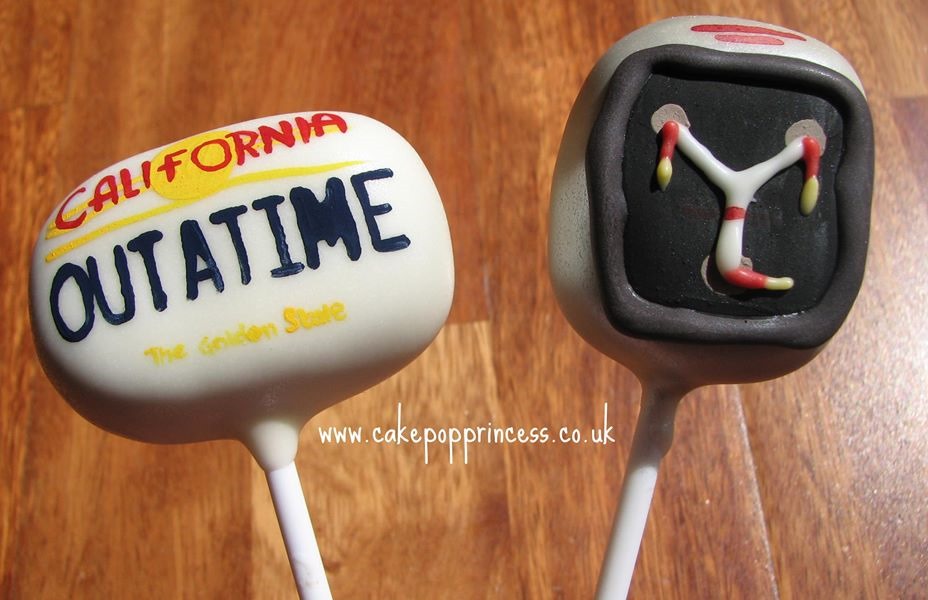 Welcome back to the fifth and final day of Cake Pop Princess Week.
Bianca Benn, aka The Cake Pop Princess, makes Cake Pops that are simply stunning. So for this week, I've been featuring some of her absolutely amazing work. The Cake Pop Princess is located in England. She can be found on the web, Facebook, andTwitter. I think Twitter is where I first saw Cake Pop Princess' amazing sweets.
Today, I'm wrapping up Cake Pop Princess week by featuring geeky cake pops.
The photograph at the top of this post is of amazing Back To The Future Cake Pops. The first cake pop is the license plate of Doc Brown's time traveling DeLorean. It reads OUTATIME. The second cake pop is the flux capacitor. These may be the best geek pops I've seen.
Wanna wrestle for these Lucha Libre Cake Pops? I love the backdrop with all the sound effect balloons – Bam! Wham! Pow!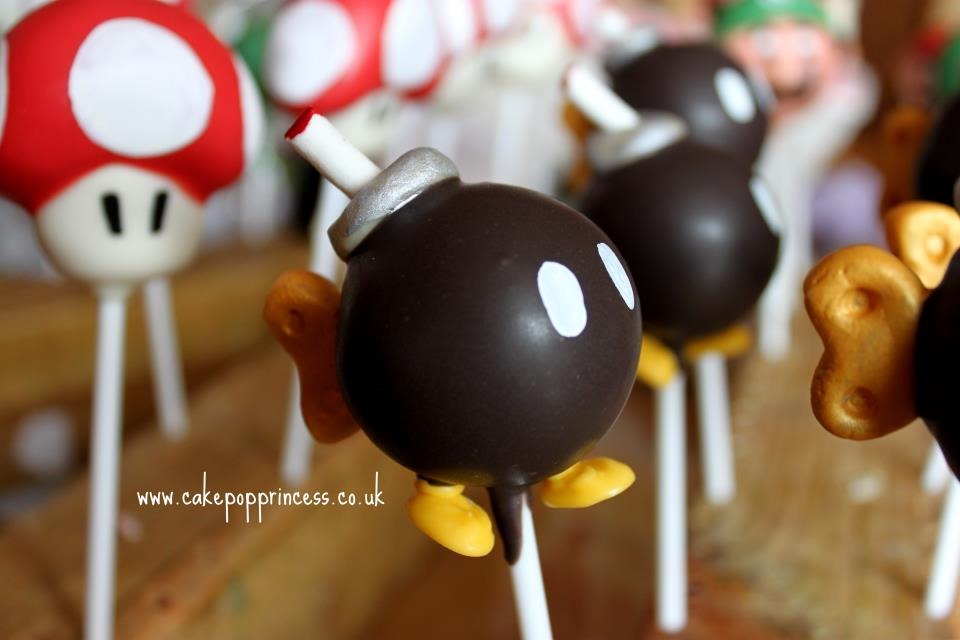 These Bob-omb Cake Pops are da bomb! The detail on them is wonderful.
Some you are going to go gonzo over this great Gonzo Cake Pop.
Here are He-Man's shield and Sword of Omens from Thundercats. Why Masters of the Universe and The Thundercats never crossed over is beyond me. Fans of both series would have loved it.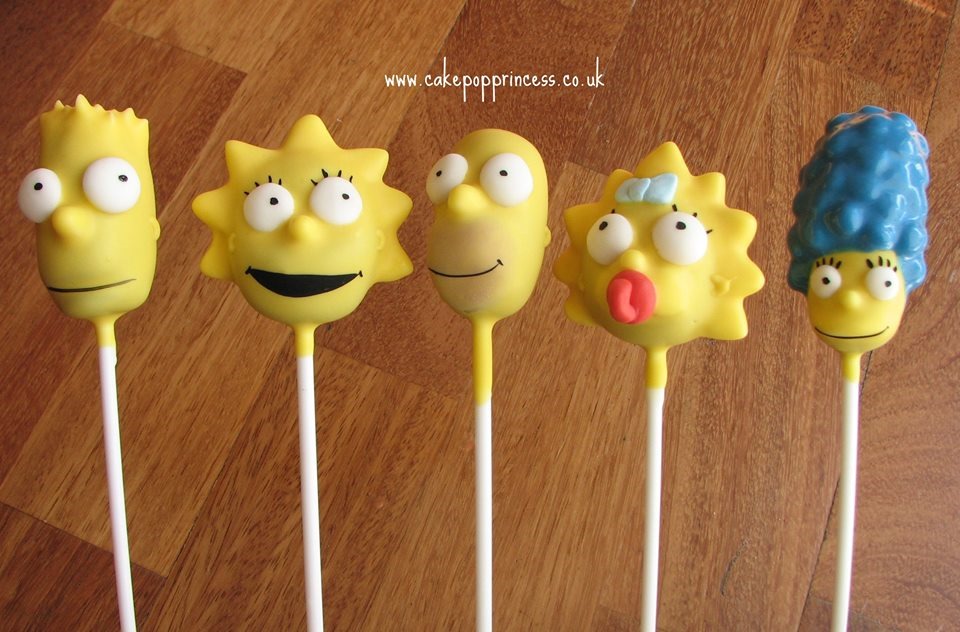 Here are Springfield's most infamous family – The Simpsons Bianca did an amazing job recreating these classic characters.
Last year, there was a amazing cake collaboration celebrating 25 years of the Simpsons. If you've never seen these cakes, my coverage of them begins here.
Mmm…Cake Pops! Who needs donuts?
The Hulk is my favorite of these Superhero Cake Pops. I really like the Hulk's hair, eye brows, and face.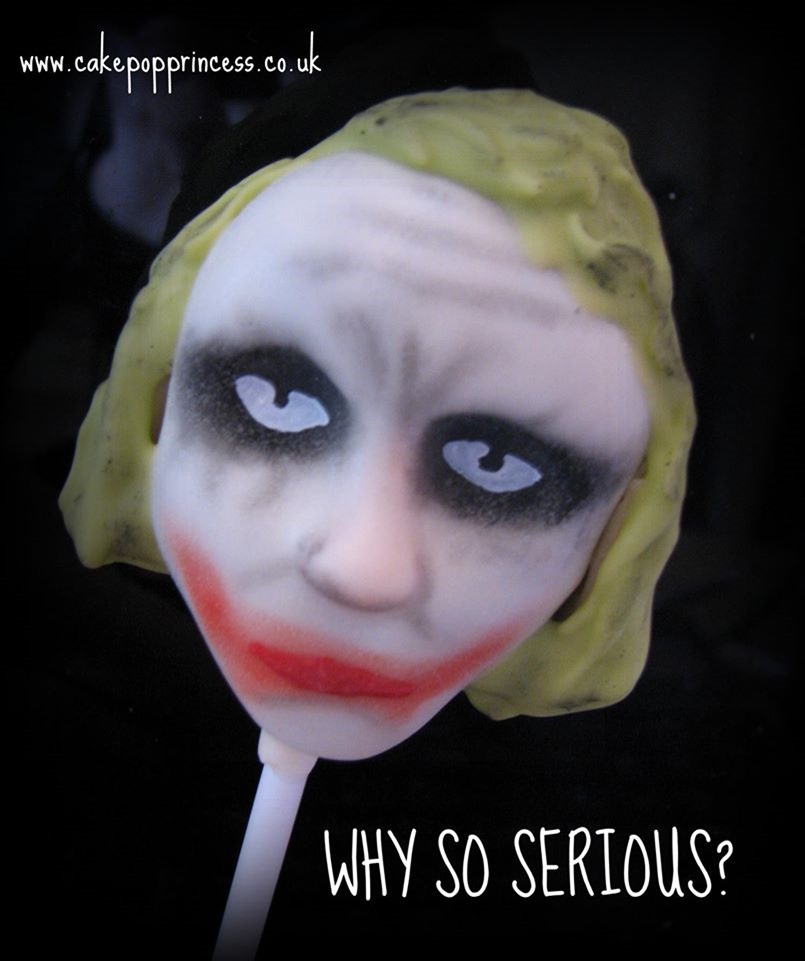 If Batman is around, the Joker can't be too far behind. My daughter loves Heath Ledger's Joker.
I conclude Cake Pop Princess week with this stunning William Shakespeare Cake Pop. I love how Bianca used a doily to make Shakespeare's collar.