Welcome back to Cake Pop Princess week on Between the Pages!
Bianca Benn, aka The Cake Pop Princess, makes simply amazing Cake Pops. So, this week, I'm featuring some of her absolutely stunning work. The Cake Pop Princess is located in England. She can be found on the web, Facebook, and Twitter. I think Twitter is where I first saw Cake Pop Princess' amazing sweets.
Today, I'm spotlighting some of her wonderful Disney Cake Pops. The picture at the top of this post is two Baymax Cake Pops. I adored Baymax in Big Hero 6, so these cake pops bring a smile to my face. The full body Baymax cake pop is the favorite of my two. The hand sculpturing on it is wonderful.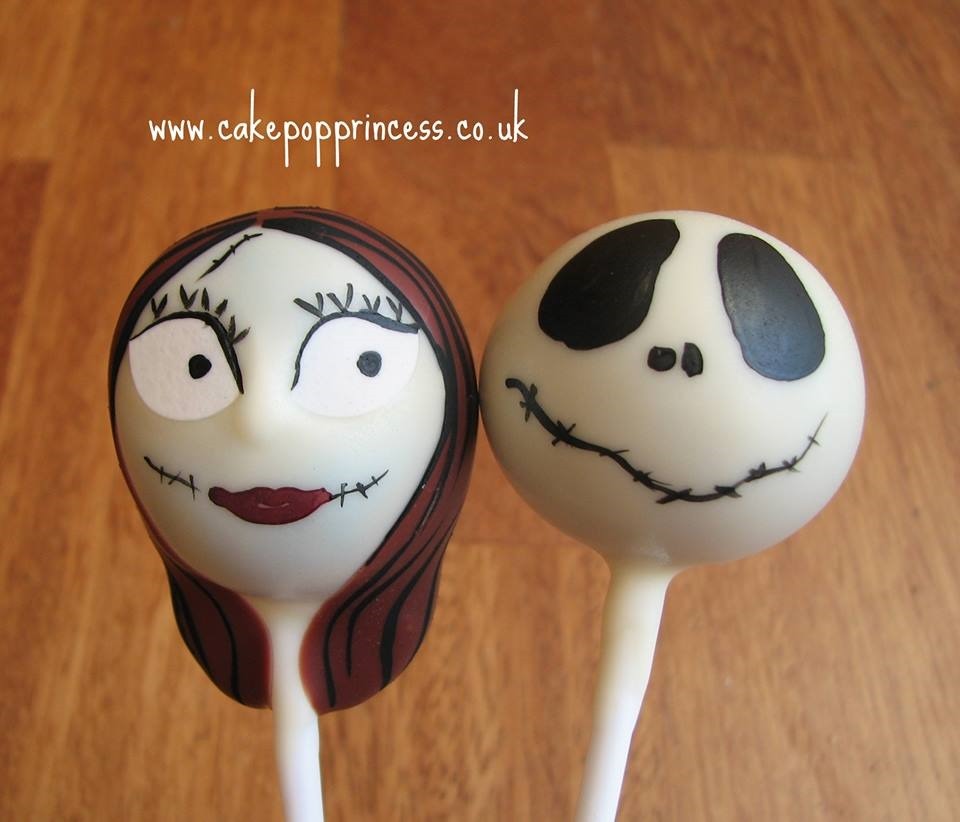 Here is Jack Skellington and Sally from The Nightmare Before Christmas. The detail on Sally is wonderful. I really like Sally's hair. By adding the black lines, her hair stands out more than it would have if it was just brown.
I like this Nemo Cake Pop so much that this is the 2nd time I've posted it. The first time was in this post. Notice that one of Nemo's fins is smaller than the other.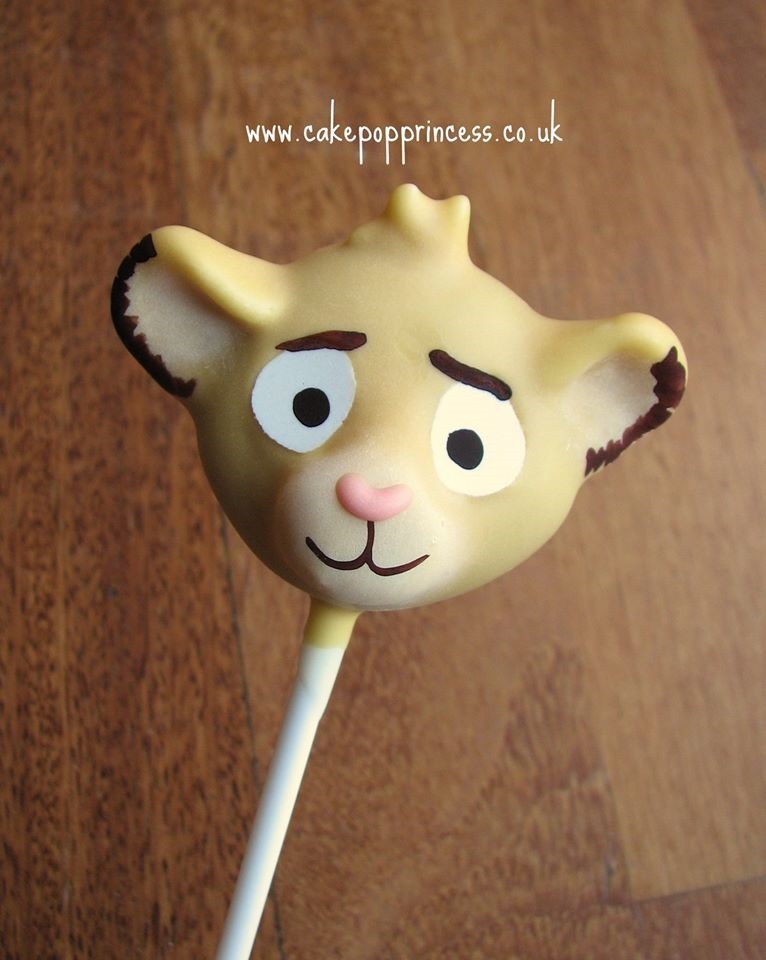 A young Simba from the Lion King. The detail on Simba is wonderful. He has the little tuft of fur at the top of his head, the big brown eye brows, and the brown fur outlining part of his ears.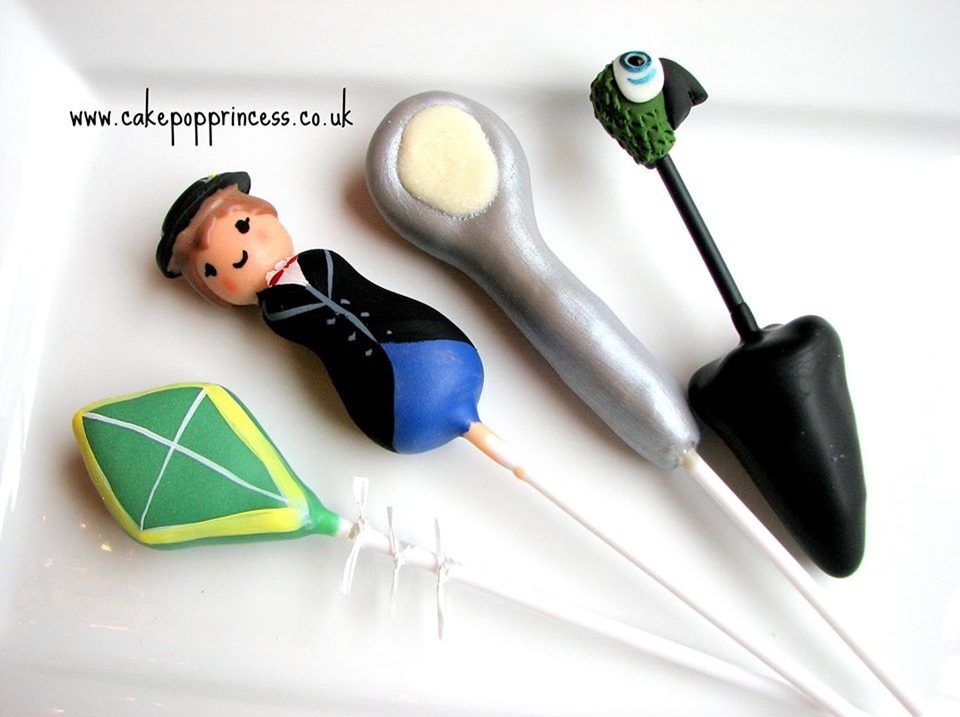 Talking about being practically perfect in every way! These Mary Poppins Cake Pops are marvelous. They feature a Kite (Let's Go Fly A Kite), Mary Poppins, a spoonful of sugar (helps the medicine go down) and Mary Poppins' umbrella. I think the umbrella is my favorite of these four.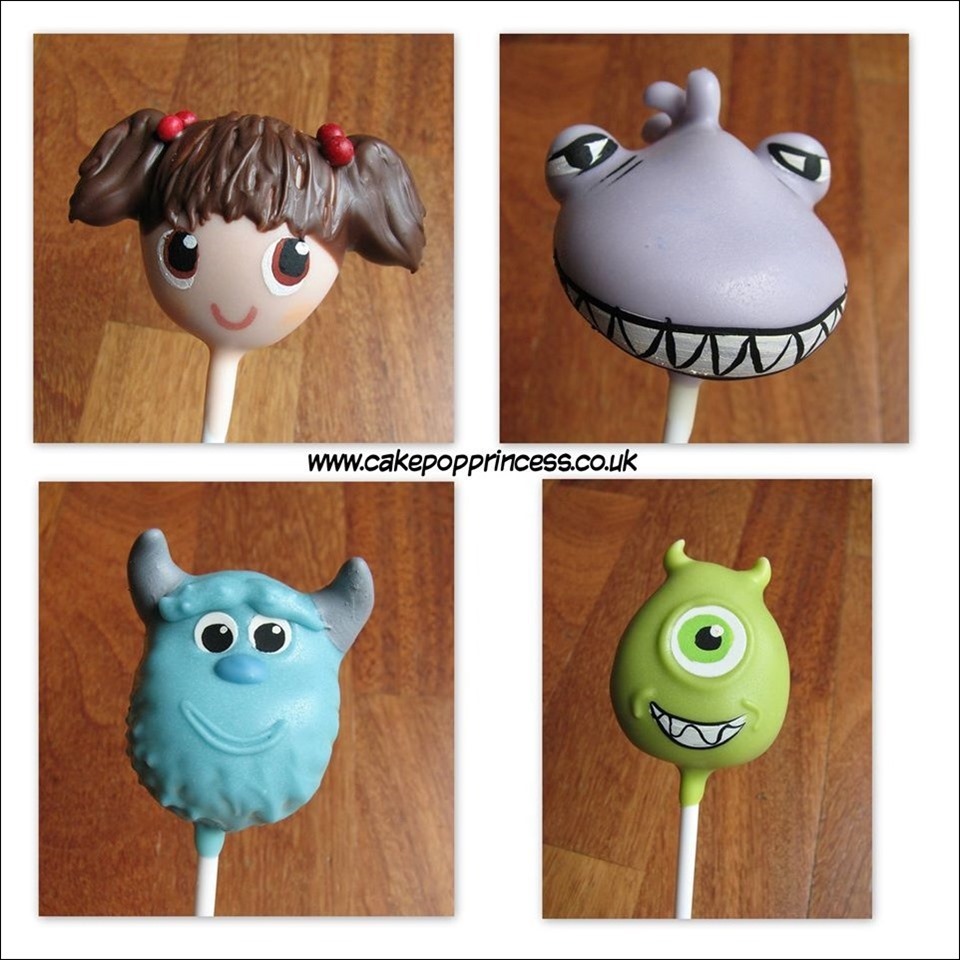 Here is the first of two different sets of Monster Inc. Cake Pops. These feature Boo, Randall, Sulley, and Mike.
This set of Monster Inc. Cake Pops feature Sulley and Mike.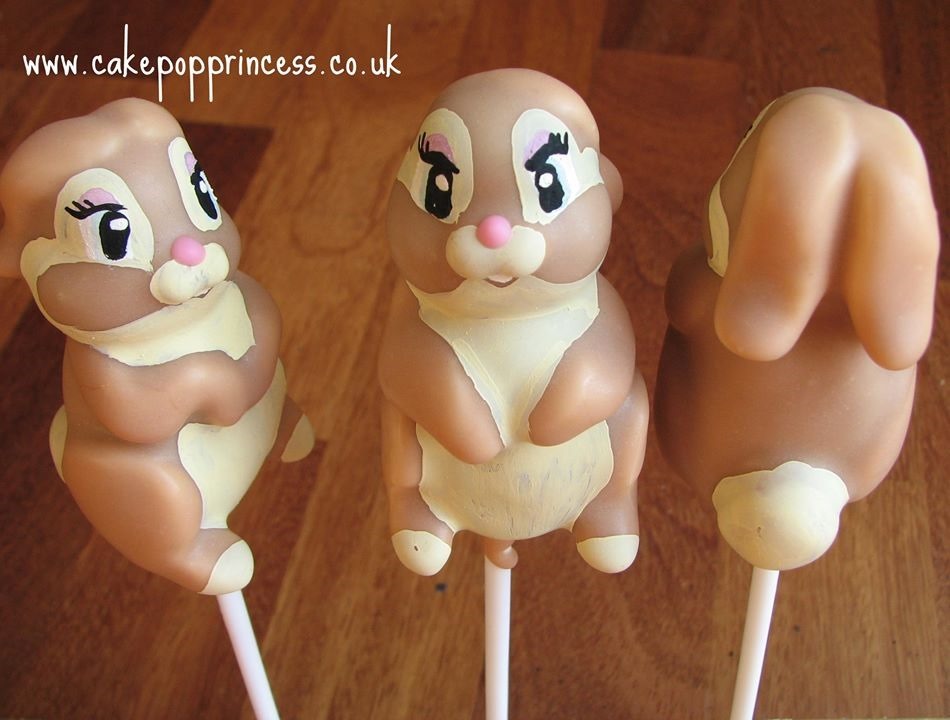 Here is Miss Bunny, i.e. Thumper's Girlfriend from Bambi. The hand sculpting on her is amazing.
Bianca even made Gnomeo & Juliet Cake Pops! Juliet's face is wonderful with her green eyes, pink lips, and slightly blushing cheeks.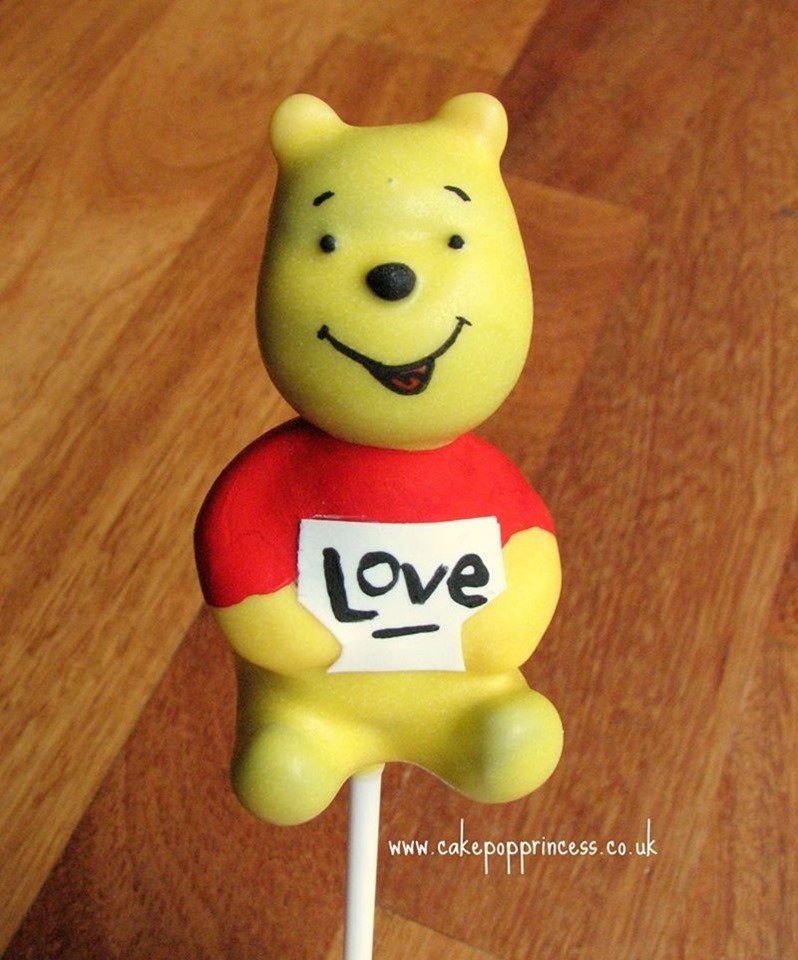 One thing that Cake Pop Princess makes are characters that hold a little sign. The customer can choose what message appears on the sign. Here is a cute Winnie the Pooh cake pop holding a sign with the word Love.
I saved my favorite for last. I adore these classic Winnie the Pooh and Piglet Cake Pops. The sculpting on these is perfect!
Hope your enjoyed today's post. Remember to come back tomorrow for more of Cake Pop Princess' magic on a stick.