Welcome back to day two of Cake Pop Princess Week.
Bianca Benn, aka The Cake Pop Princess, makes Cake Pops that are simply stunning. So for this week, I'm going to be featuring some of her absolutely amazing work. The Cake Pop Princess is located in England. She can be found on the web, Facebook, and Twitter. I think Twitter is where I first saw Cake Pop Princess' amazing sweets.
Yesterday, I featured Frozen Cake pops with Princesses Anna and Elsa. So today, I'm continuing that theme by featuring cake pops with the other Disney Princesses.
The photograph at the top of the post is of a Sleeping Beauty Cake Pop. She has long blond hair, a gold crown on her head, and she is wearing her famous pink dress with white trim. Can you imagine if these were sold at Sleeping Beauty's Castle in Disneyland? They'd sell faster than they could make them.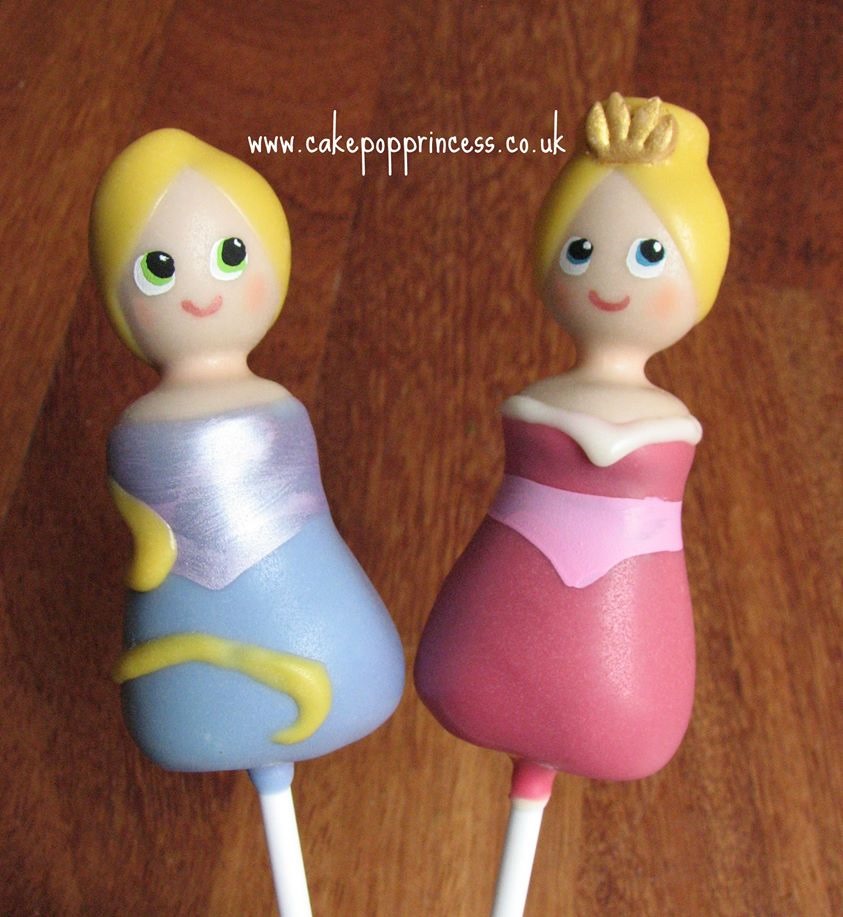 Here are Rapunzel and Sleeping Beauty. One thing I love about Bianca's cake pops is that she doesn't just have one design for a character. This Sleeping Beauty Cake Pop is significantly different from the first one in this post. The animation style and looks of Sleeping Beauty and Rapunzel are extremely different, but Bianca uses a common head and body shape for both, so that these cake pops match really well.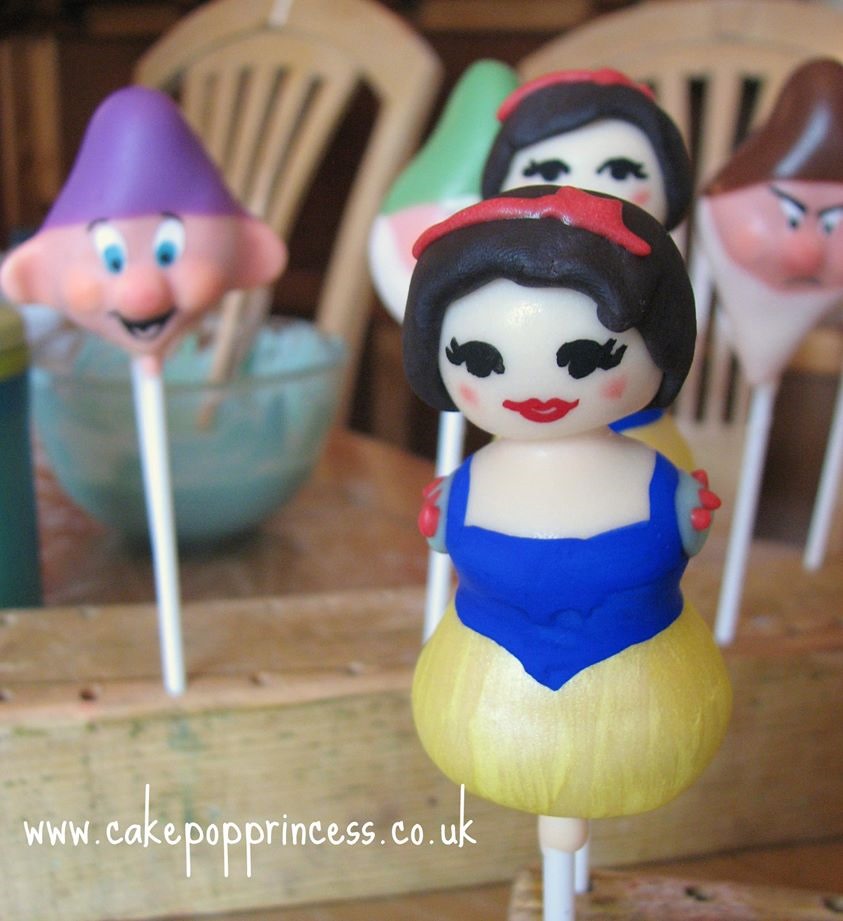 Here is the fairest one of all – Snow White.
If Snow White is around, then seven dwarfs can't be too far behind. The detail on these is wonderful. Doc has his glasses. Dopey doesn't have a beard. Grumpy is frowning.
Here are Angus & Princess Merida from Brave.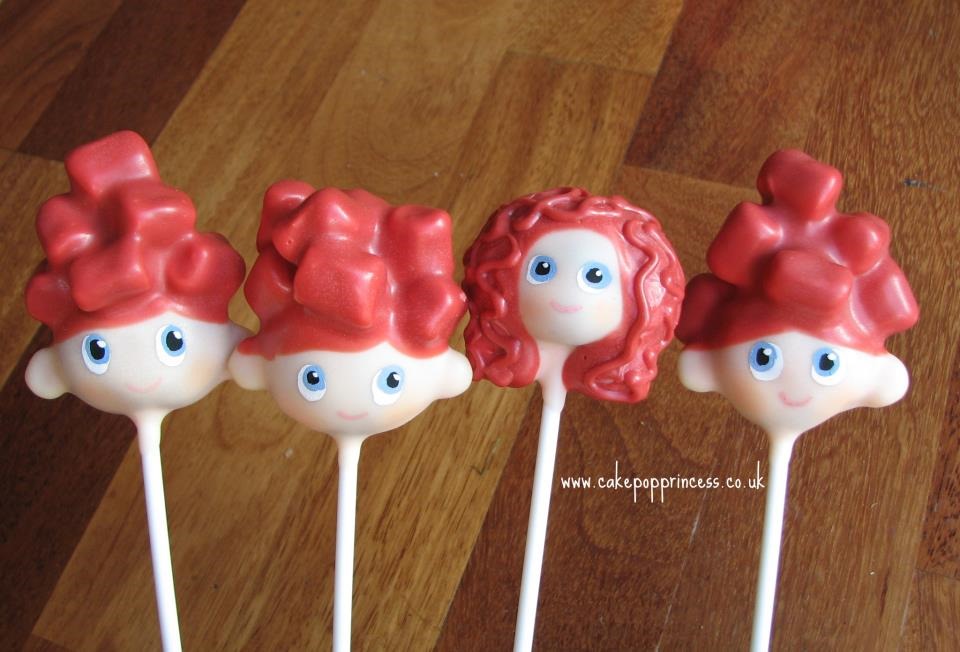 Here is Princess Merida with the triplets – Harris, Hubert and Hamish. I really like the hair on the triplets.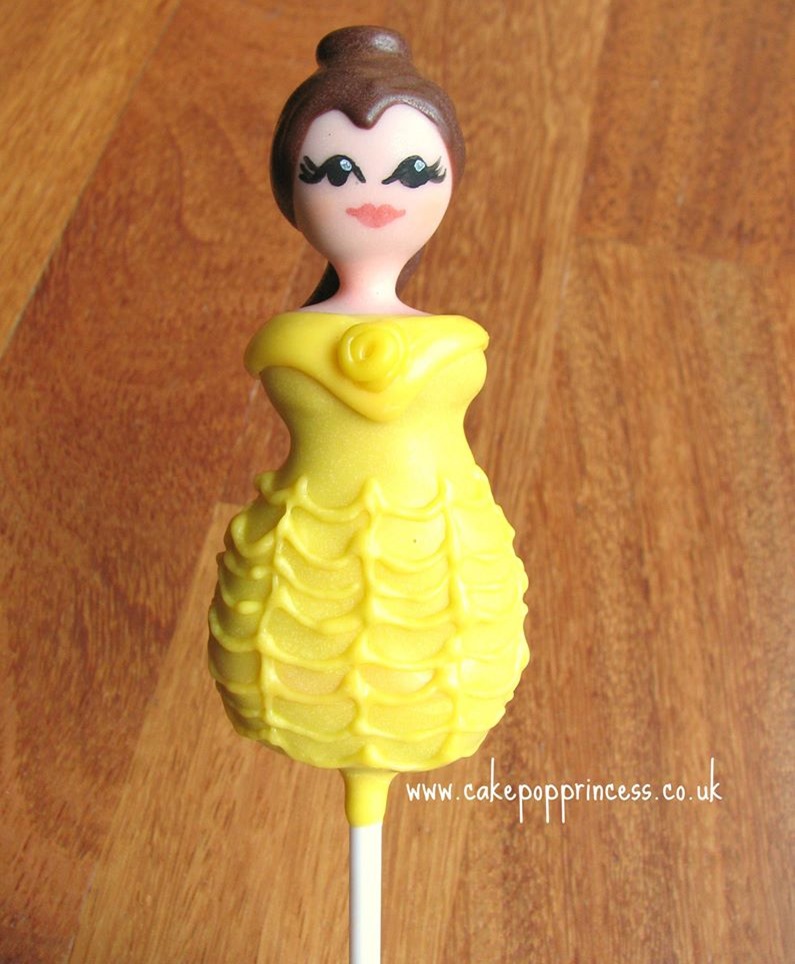 Here's Princess Belle from Beauty and the Beast. Belle has her brown hair tied back and is wearing her yellow ballroom gown.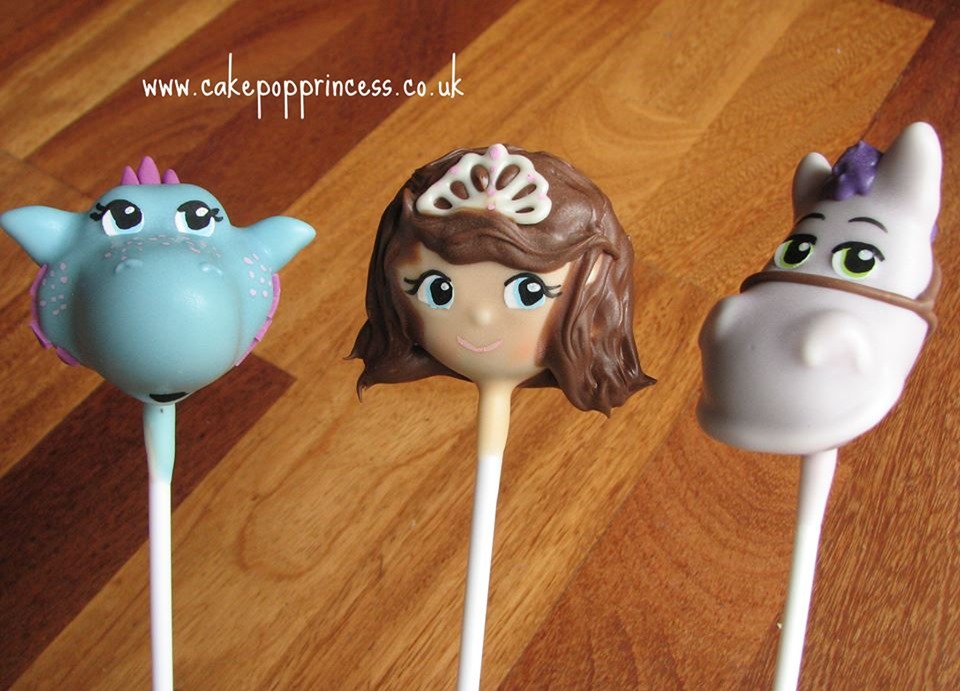 Here are Princess Sofia, Minimus, and Crackle from Sofia the First. The detail on all three is terrific.
Hope your enjoyed today's post. Remember to come back tomorrow for more of Cake Pop Princess' magic on a stick.
Also, check out these splendid Cake Pops.
Finally, check out these wonderful Disney Princess Cakes and Cookies and Cupcakes and Cake Pops.