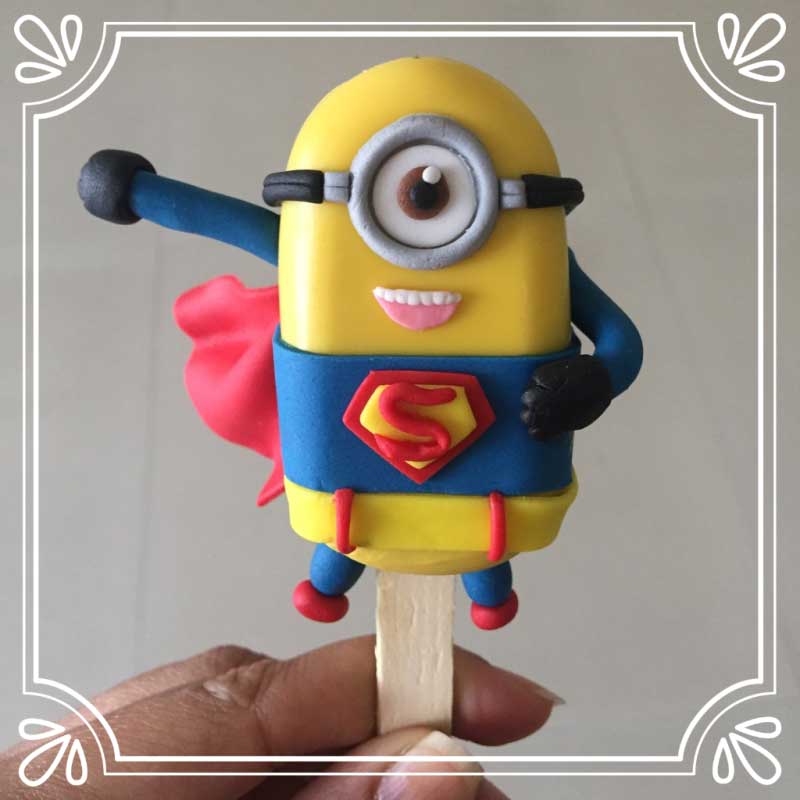 This absolutely adorable Superman Minion Cakesicle was made by Kriti Dugar.
I've been seeing cakesicle a lot recently and realized that I've never featured one on Between The Pages before. So, today I'm featuring a few cool cakesicle and explaining what they are.
The cakesicle is a variation of the cake pop.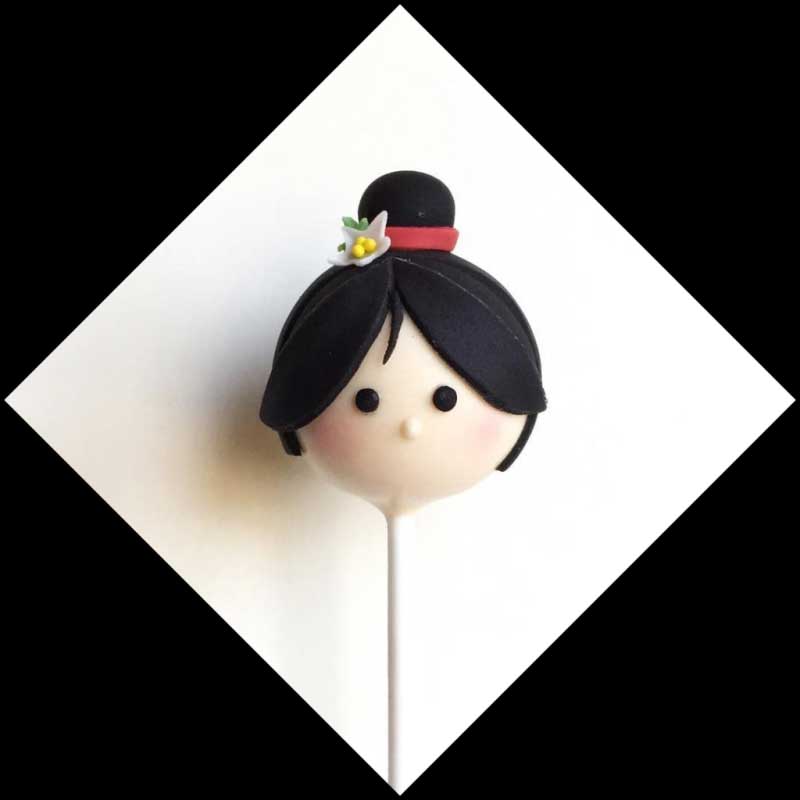 Here is a wonderful Mulan Cake Pop made by Cake Pops by Renee. A cake pop is a cake ball usually made of cake and icing and then dipped in candy coating and decorated. Here is a great cake pop recipe by Bakerella.
The cakesicle is the same idea, but instead you shape the cake ball into a popsicle shape. Here is a great video by My Cupcake Addiction that goes over how to make cakesicles: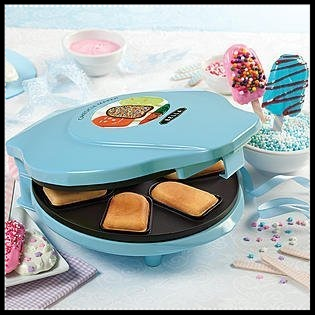 Amazon even sells cakesicle molds and makers.
The benefit of the cakesicle is there is so much more area to decorate than on a cake pop.
These Disney Princess Tsum Tsum Cakesicles were made by Charlissa Baking Studio. As you can see, they have so much more detail than a cake pop.
The disadvantage to cakesicles is that everyone comes out shaped like a popsicle.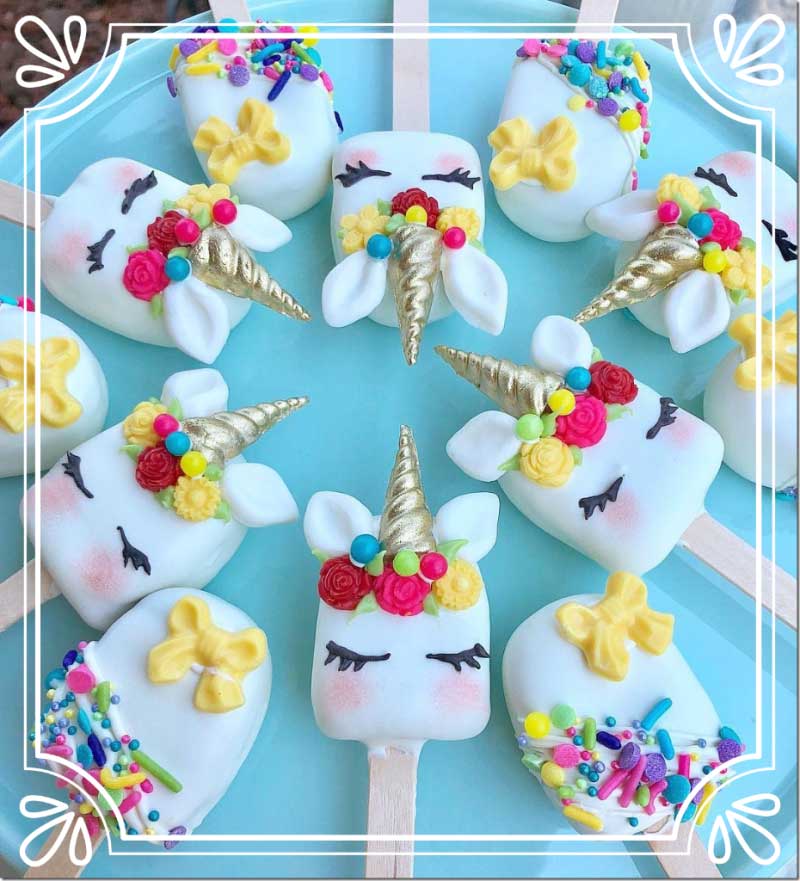 These magical unicorn cakesicle were made by Creatiff Cakepops. Since the top of the unicorn is decorated with a horn, ears, and flowers, you don't even notice that the unicorns are popsicle shaped.
Another variation of the cakesicle is to use the larger surface area to affix a large intricate design on them. Here are two wonderful example:
These gorgeous Christening Cakesciles were made by Hot Mama's Cakes.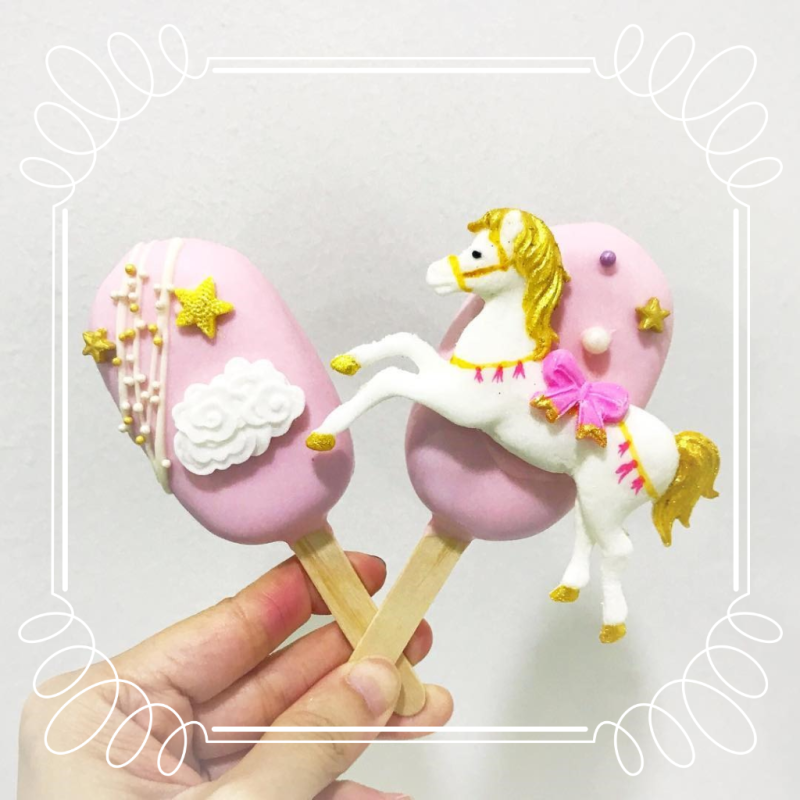 These beautiful Carousel Themed Cakesciles were made by The B Project.
Take a look at these marvelous Superman Cakes & Cookies