This Superb Superman Cake was made by Cup N Cake.
This splendid cake was made for the Cake Con Collaboration. Cake Con is a collaboration featuring amazing artists who have created sugar art inspired by TV series, comics & video game characters.
This Superman cake bears a striking resemblance to the Superman played by Henry Cavill in movie Man of Steel in 2013.
The cake board has a silver metallic look of synthetic chain mail. The suit is described as battle armor and has a metallic sheen.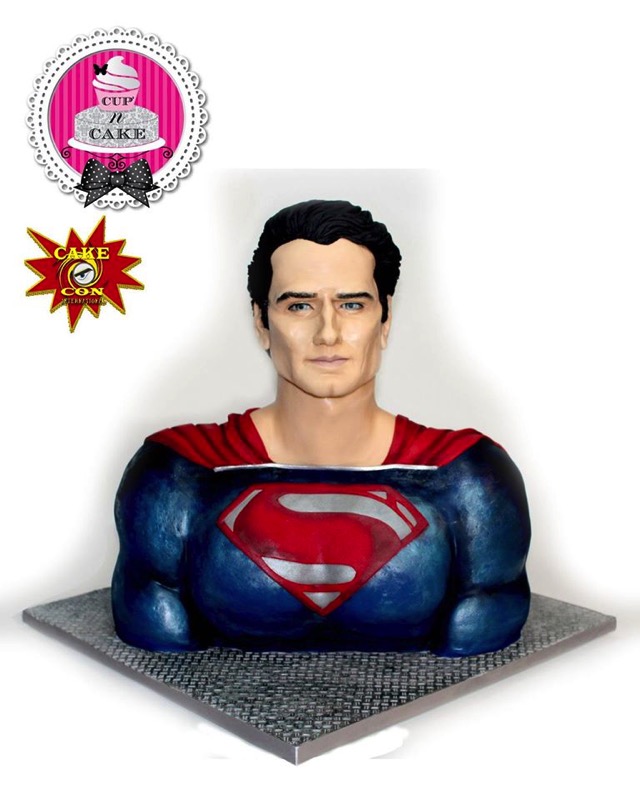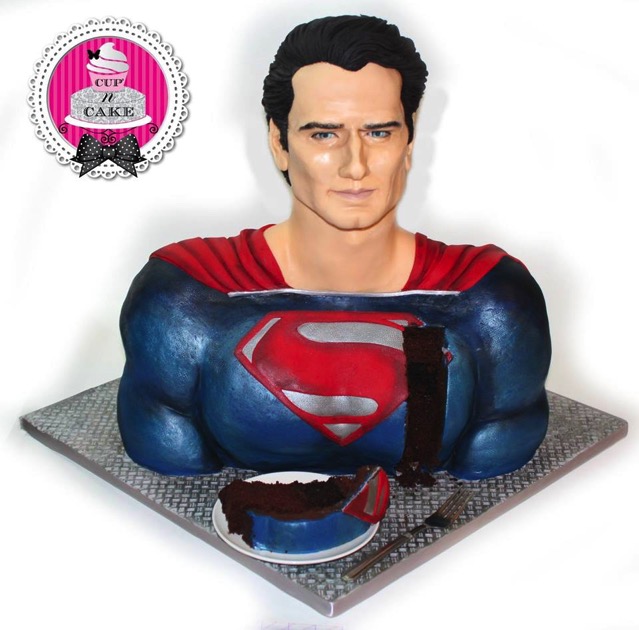 A slice of the Man of Steel lies in front of the cake.
Take a look at these marvelous Superman Cakes & Cookies