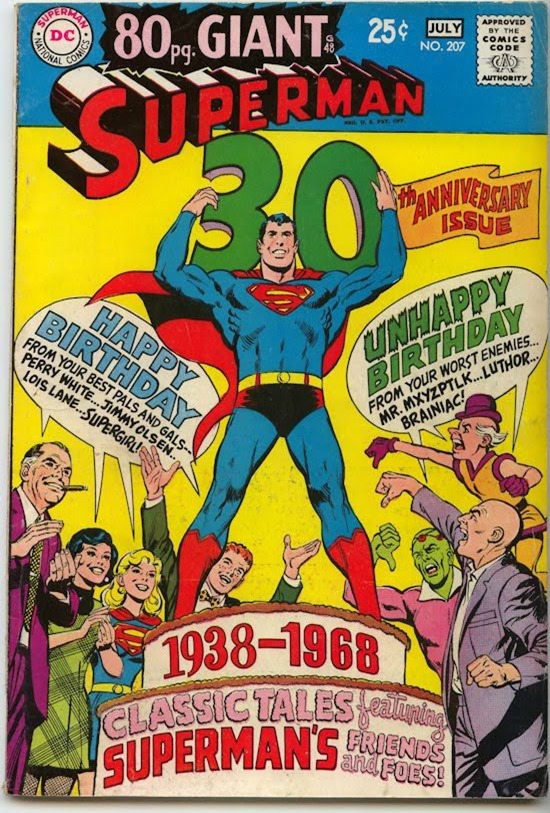 February 29th is Superman's birthday! So, I thought it would be great to celebrate it with some great Superman cakes.
The story I've heard about Superman's birthday is that a kid wrote a letter to DC Comics and asked why Superman never seemed to get any older. The editor thought about it and came up with a cute response. Superman's birthday is February 29th. So while you and I get a year older every year, Superman only gets a year older every four years. I don't know if the story is true, but the idea became popular and for years Superman's birthday has been February 29th.
Since Clark Kent and Superman had to have different birthdates, Clark Kent's birthday is June 18th. Why that date? June 18th is the birthday of Clayton "Bud" Collyer. Bud was Superman for a whole generation of kids. He played Superman and Clark Kent on the wonderful Old Time Radio show – The Adventures of Superman.
What's a birthday without cake?
This marvelous Superman Cake was made by Cake Central Member Spense. The sculpted figure of Superman is amazing!
This superb Superman 2nd Birthday Cake was made by Cake Central Member Di-Di. I really like how the cake looks like Superman's costume and how Superman is bursting out of it.
This Marvelous Gravity Defying Superman Cake was made by Pam, a student in one of Mike's Amazing Cakes classes. This is one of the coolest gravity defying cake's I've seen. Only the tip of one boot is touching the ground.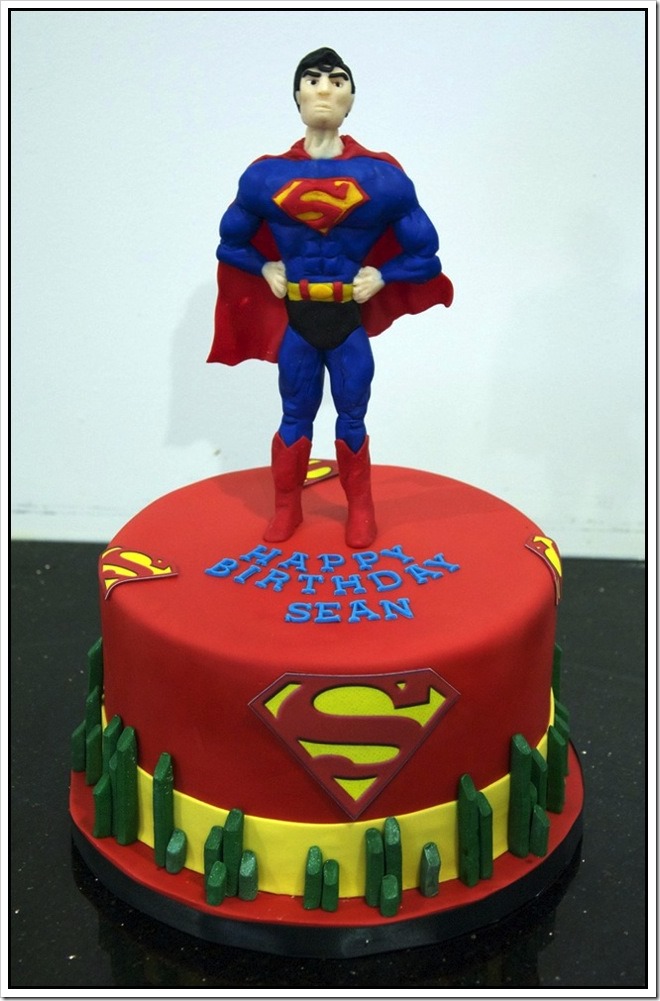 This great Superman Birthday Cake was made by For The Love of Cake. The Superman Cake Topper is terrific. I like how the cake looks like Superman's chest emblem and belt. I also really like kryptonite around the side of the cake.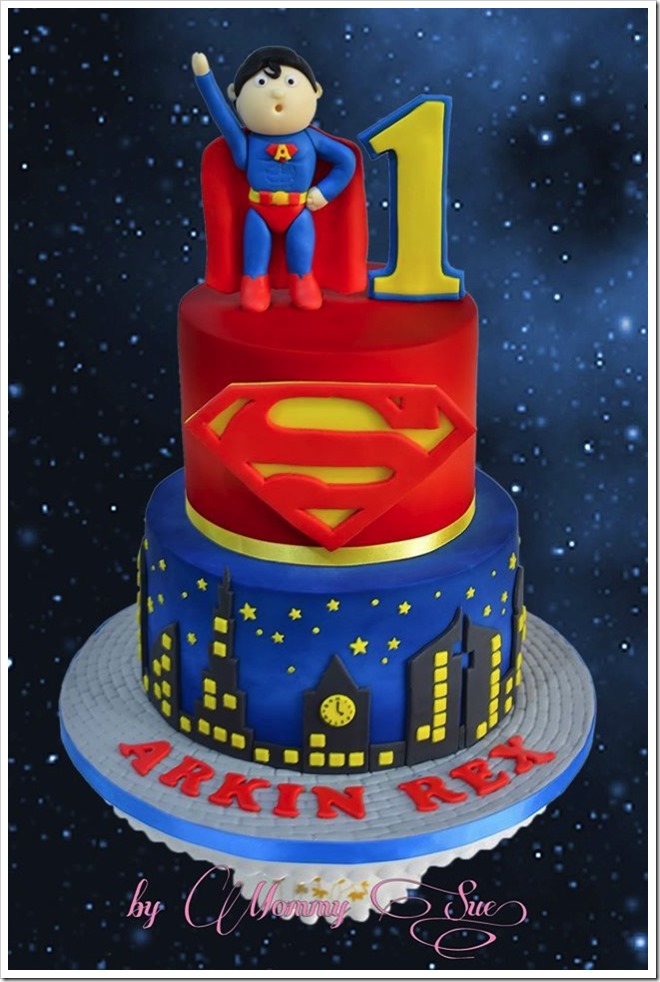 This cute Superman 1st Birthday Cake was made by Just A Simple Cake by Mommy Sue. The figure of Superman is adorable. The top layer is red with Superman's emblem on it. The bottom layer looks like Metropolis at night. The cake's primary colors are red, blue, and yellow which are also the colors of Superman's costume.
Take a look at these marvelous Superman Cakes & Cookies