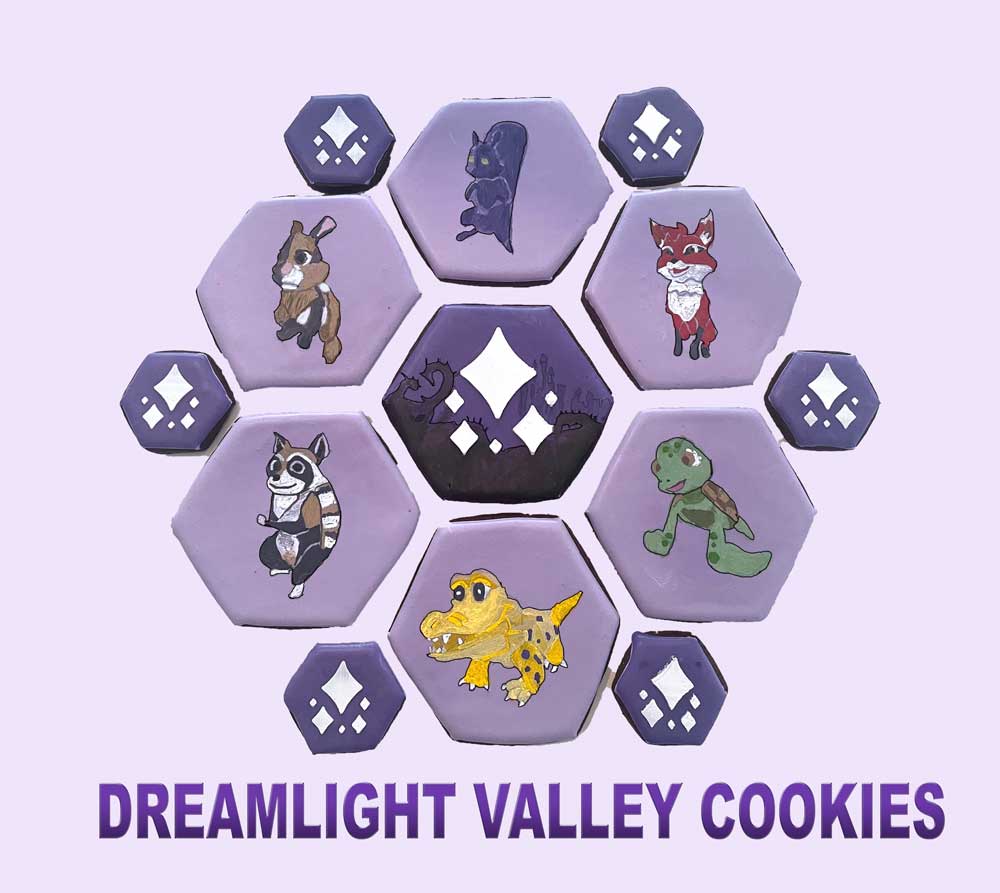 My daughter and I made these Dreamlight Valley cookies for my neice's 30th birthday. These cookies feature companion animals from the different biomes. There is a black raccoon, a yellow alligator, a green turtle, a calico rabbit, a red fox, and a scary squirrel. Most of these companion animals are some of the rarer animals in the game because they appear at odd times and do not appear very often. I wanted to give cookies with some of the rarer animals.
In addition the center cookie features the Dreamlight Valley logo. Also smaller Dreamlight cookies border the outside of the animals.
To make the cookies, I made chocolate cookies and covered them with purple royal icing. I made stencils using my CRICUT machine for the dreamlight shapes. All of the animals were hand drawn. In addition the logo was hand drawn.
I also like playing Dreamlight Valley. All 3 of us like playing the game and handing out with the Disney characters in the game.
You may also enjoy these other Between The Pages Creations. I enjoy making pop culture sweets.
Vegeta Defeats Roku Cake Tutorial
You may also enjoy these Zelda and Link wedding cookies .
I also made these Chibi Lord of the Rings cookies and these Green and gold Lord of the Rings Cookies.