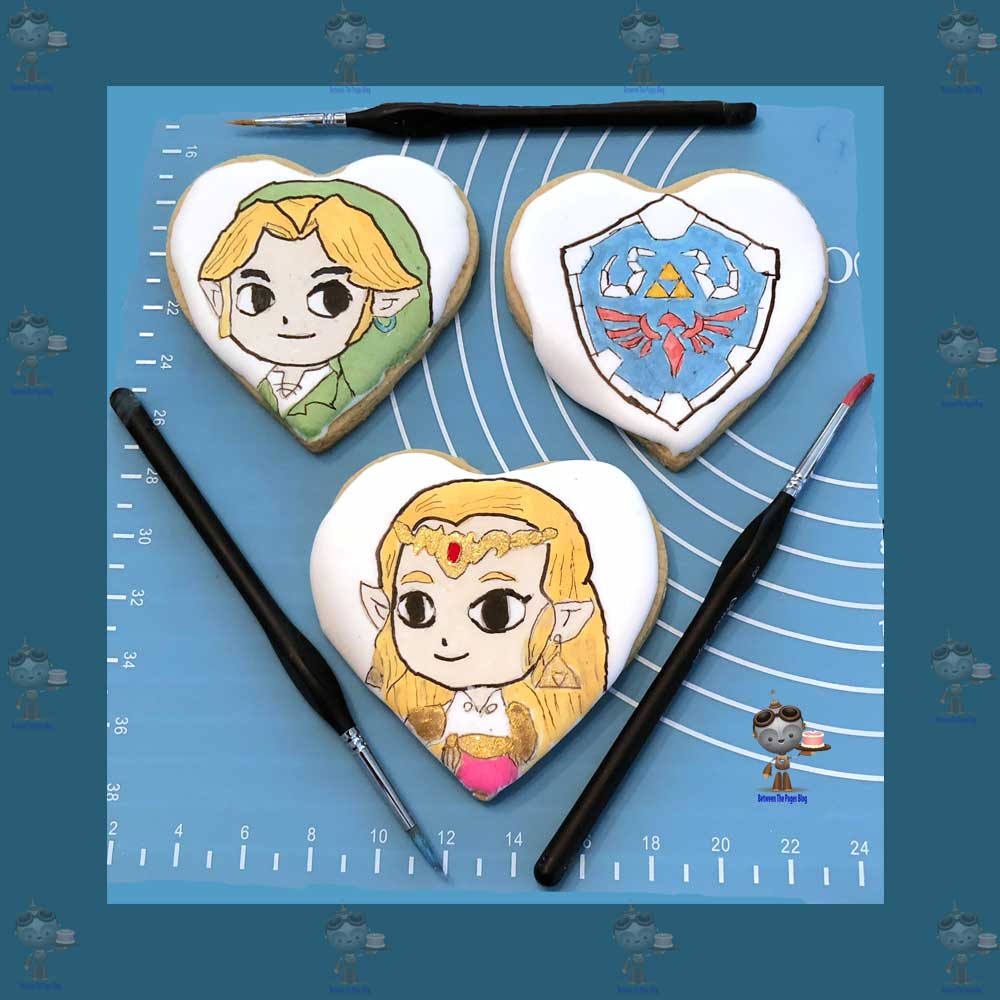 I made these Zelda and Link cookies for a Wedding shower gift.
The bride and groom have many fond memories playing Zelda together.
These cookies include a light blue Hylian shield and a darker blue Hylian shield.  Link uses a Hylian Shield in The Legend of Zelda game.
These cookies were inspired by a drawing by Ellenent. In that drawing, Link and Zelda are holding hands and smiling at each other. I really liked her romantic version of Zelda and Link as a Wedding present.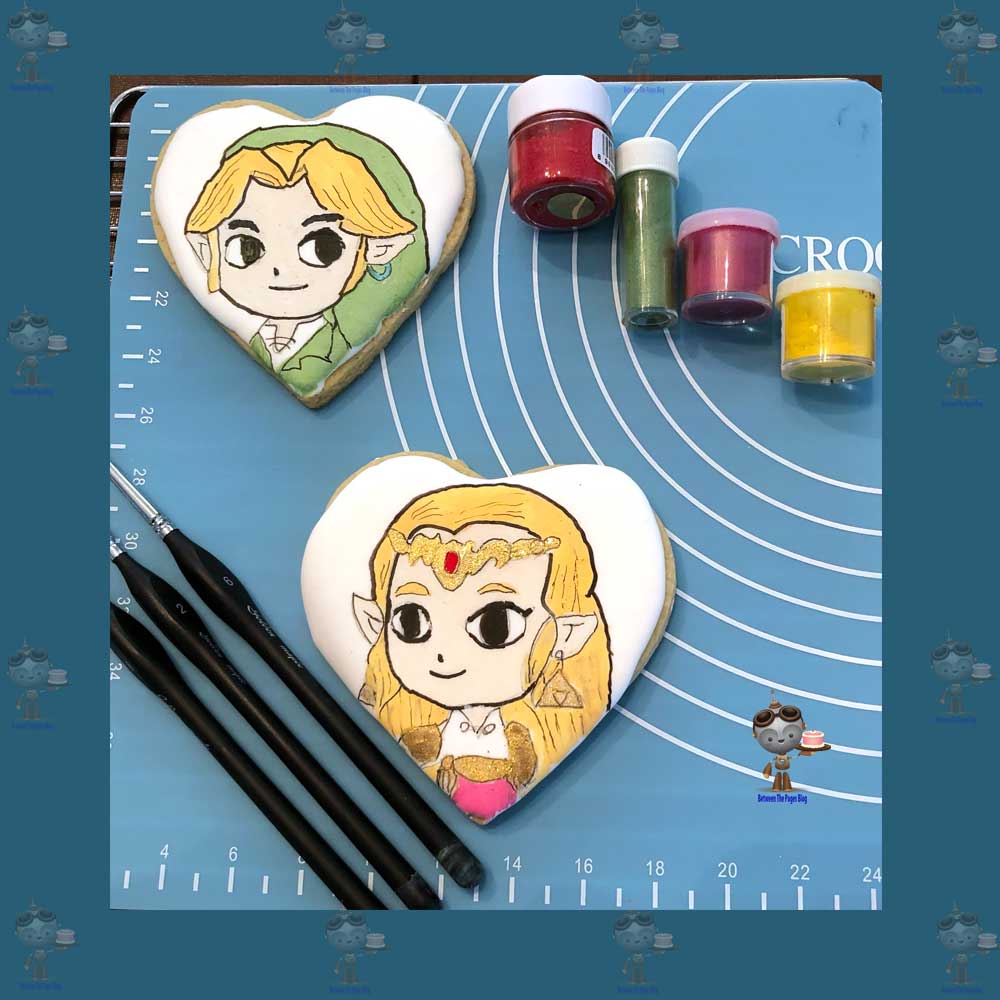 I decided to do the top parts of the characters. Link is looking toward Zelda and Zelda is looking toward Link. Both are smiling.
I made vanilla heart cookies. I covered them in white royal icing. Then I hand-painted the Legend of Zelda characters on the cookies.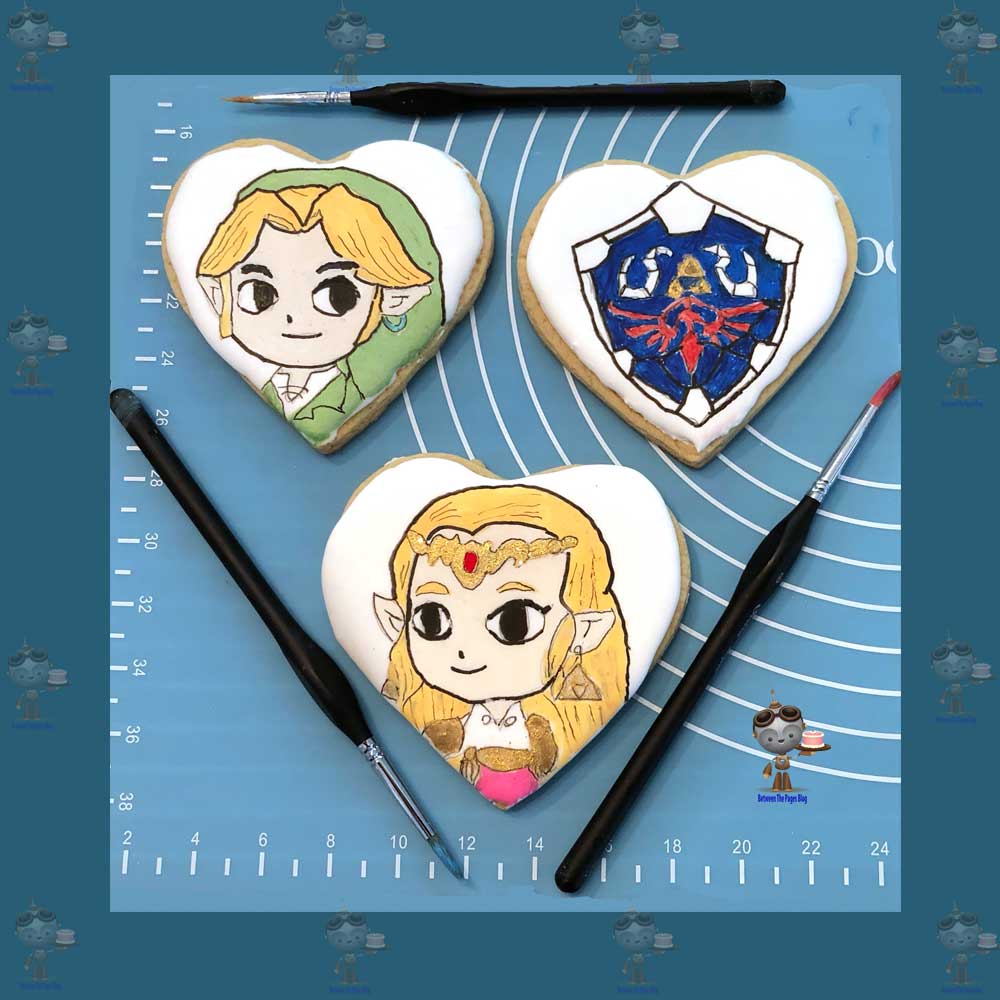 I painted 2 versions of the Hylian shield, The first one was lighter blue and this one was darker blue.
For Legend of Zelda party ideas, take a look at these:
Stained Glass Legend of Zelda Cake Tutorial
Marvelous Legend of Zelda Cookies