I had a great time making these superhero Chibi cookies at a cookie class taught by Shirlyn Leong of Cookies Ary by Shirlyn. at Nicholas Lodge International Sugar Art Collection.
Shirlyn did a great job teaching how to make these cookies. I learned the basics of cookie decorating including layering and shading. She also offers this class online.
The Captain America cookie was the first cookie that I made. I think my Spider-Man cookie turned out the best. It was nice to be able to make cookies of characters that I love watching in the Marvel superhero movies.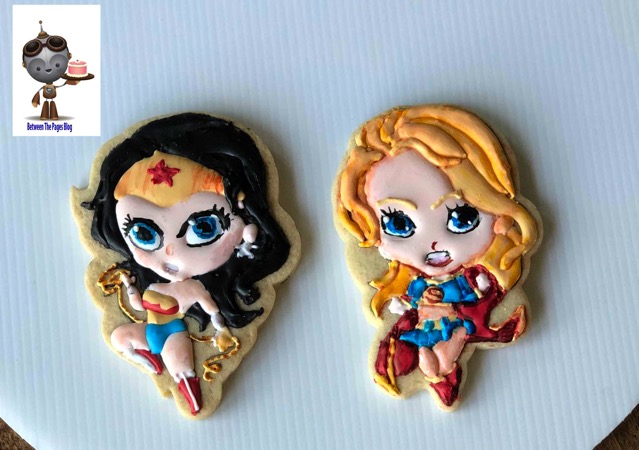 Wonder Woman and Supergirl cookies were two great superheroes to make. I liked putting the details on Wonder Woman's lasso to make it look like a rope.
I enjoy watching the Supergirl television show and really enjoyed the Wonder Woman movie.
Poison Ivy and Harley Quinn were two neat villain cookies to make.
I think these are two great Batman villains. I enjoyed seeing them work together in Batman: The Animated Series episode 56 – Harley and Ivy and the premiere Christmas themed episode of The New Batman Adventures – Holiday Knights.