These award winning Yogi Bear Cookies were made by New Orleans Cookie Company. They were award first place at CookieCon 2018 Sugar Show.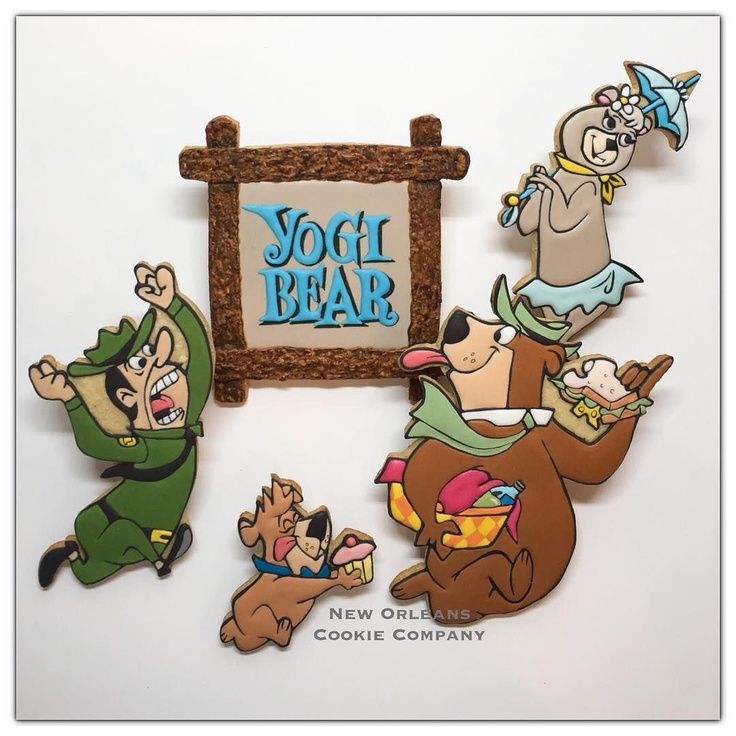 These wonderful cookies feature:
Yogi Bear – Yogi is running and sticking his tongue out at Ranger Smith. He has a stolen picnic basket under one arm and a sandwich, that he has bitten into, in his other hand.
Boo-Boo Bear: Boo-Boo is also running from Ranger Smith. He has cupcake in his hands and is almost drooling over it.
Ranger Smith – As always, the poor ranger is chasing Yogi and Boo-Boo.
Cindy Bear – Cindy is standing to one side holding her parasol.
There is also a cookie which looks like a wooden frame with the Yogi Bear cartoon logo in it.
As my much as I adore the Yogi Bear Cookies, these picnic cookie take the cake.
The detail on all of the tiny items is absolutely amazing. There is a picnic basket, a cake, a bag of potato chips with potato chips to the side of it, a few different types of cookies, a sandwich, a chicken leg, a donut, a pizza, an apple, a green apple and a banana. Lots and lots of yummy treats for somebody who is smarter then the average bear.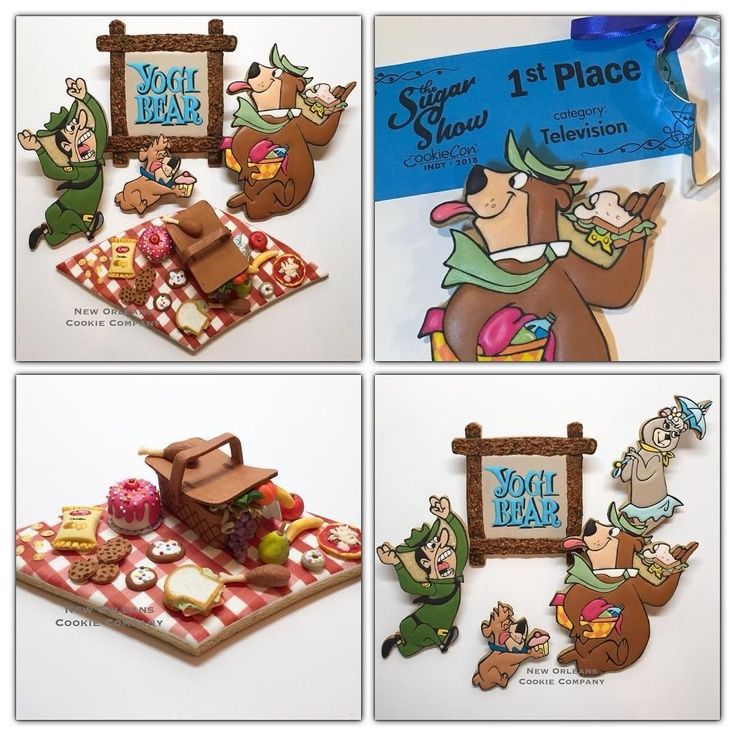 Here is a collage of these great cookies.
Planning a Yogi Bear Party? Check out these amazing cakes and cookies feature Yogi and his friends.
Who Needs A Picnic Basket When We Have These Cute Yogi Bear Cookies
Exit Stage Left With This Snagglepuss Cake