I made these green & gold LOTR cookies for my daughter's fiancee's birthday. They include cookies with white royal icing backgrounds with the tree of Gondor, the words- The Lord of the Rings, and a Gandalf Chemistry elements cookie. The Gandalf chemistry elements cookie was based on a cookie I saw on the internet. In addition cookies with a green airbrushed background include The One Ring that has been painted gold, A Hobbit door, and a cookie with the words – The Lord of the Rings. Royal icing and stencils were used to give the cookies texture.
Firstly, the Hobbit Hole door was airbrushed green, then drawn with edible markers . In addition, the White Tree of Gondor stands out nicely against the dark green background. As a contrast, the cookie beside it has the tree in green over a white background.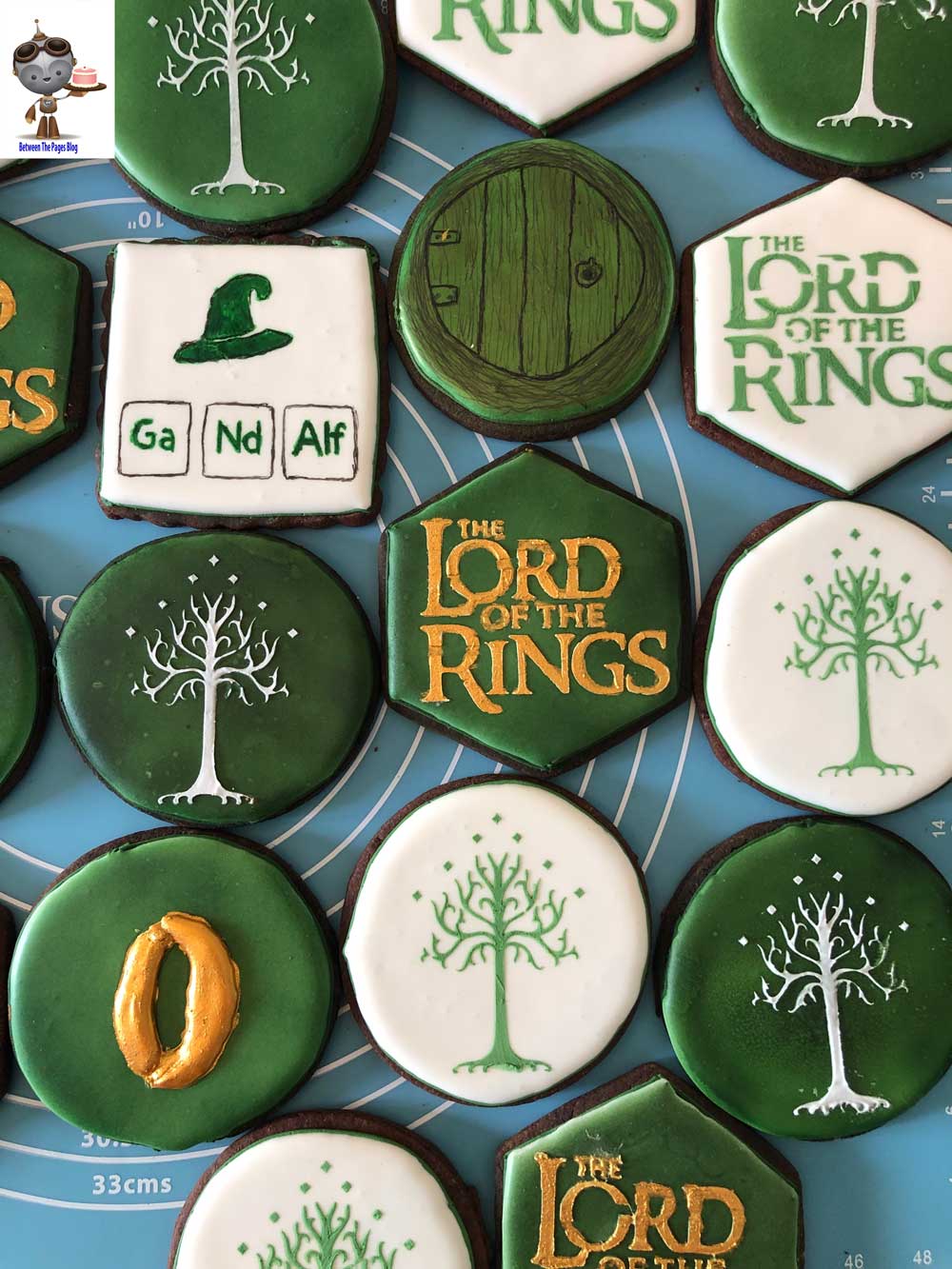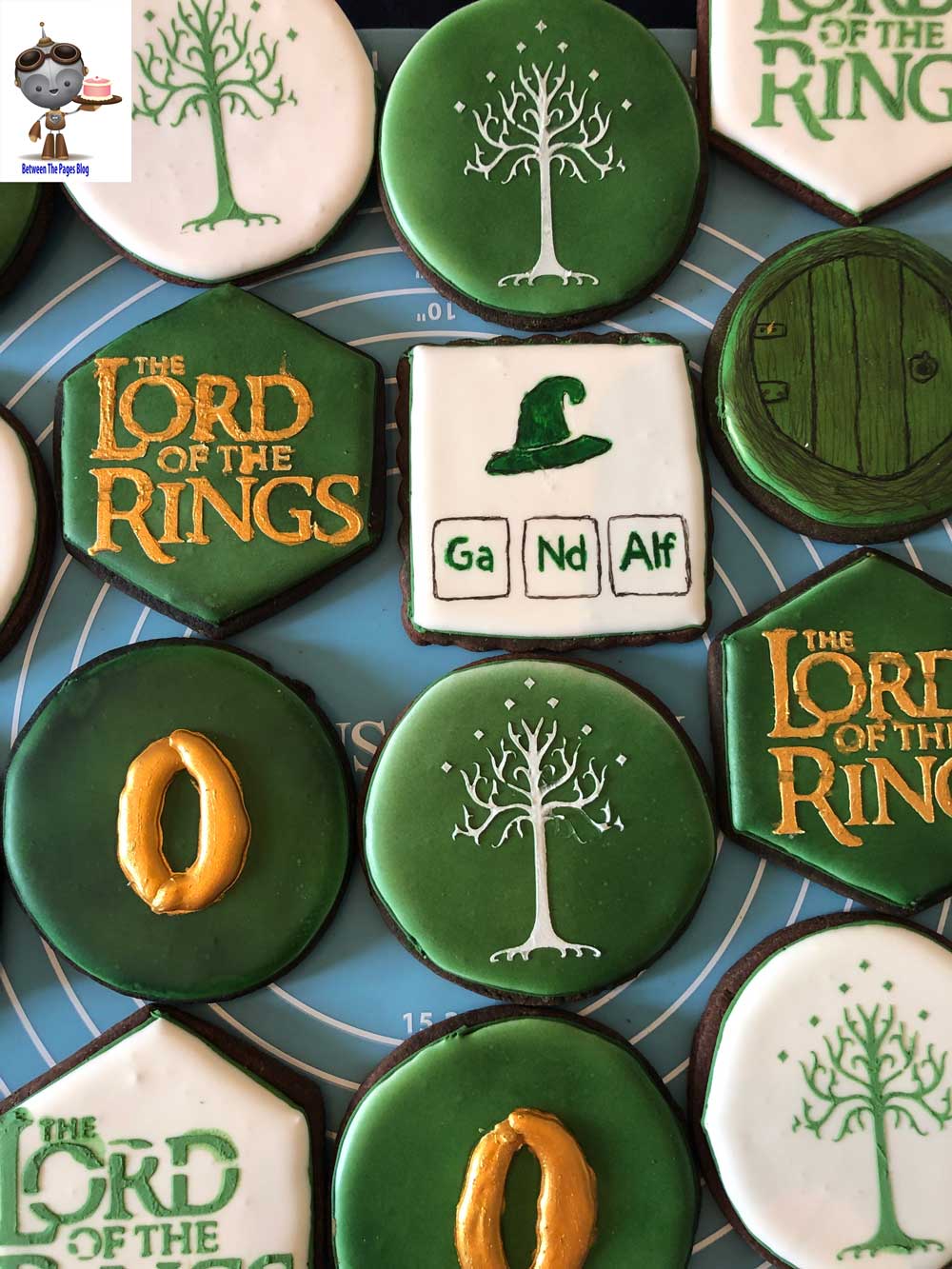 Secondly, the gold One Ring stands out against the dark green background.
Also, I made one Tree of Gondor cookie that I first airbrushed gold. Next I stenciled a green royal icing tree on top.
I saw Emerald Gold Lord of the Rings cookies made by Flour Girl Cookie Co. where I noticed how well a dark green background works.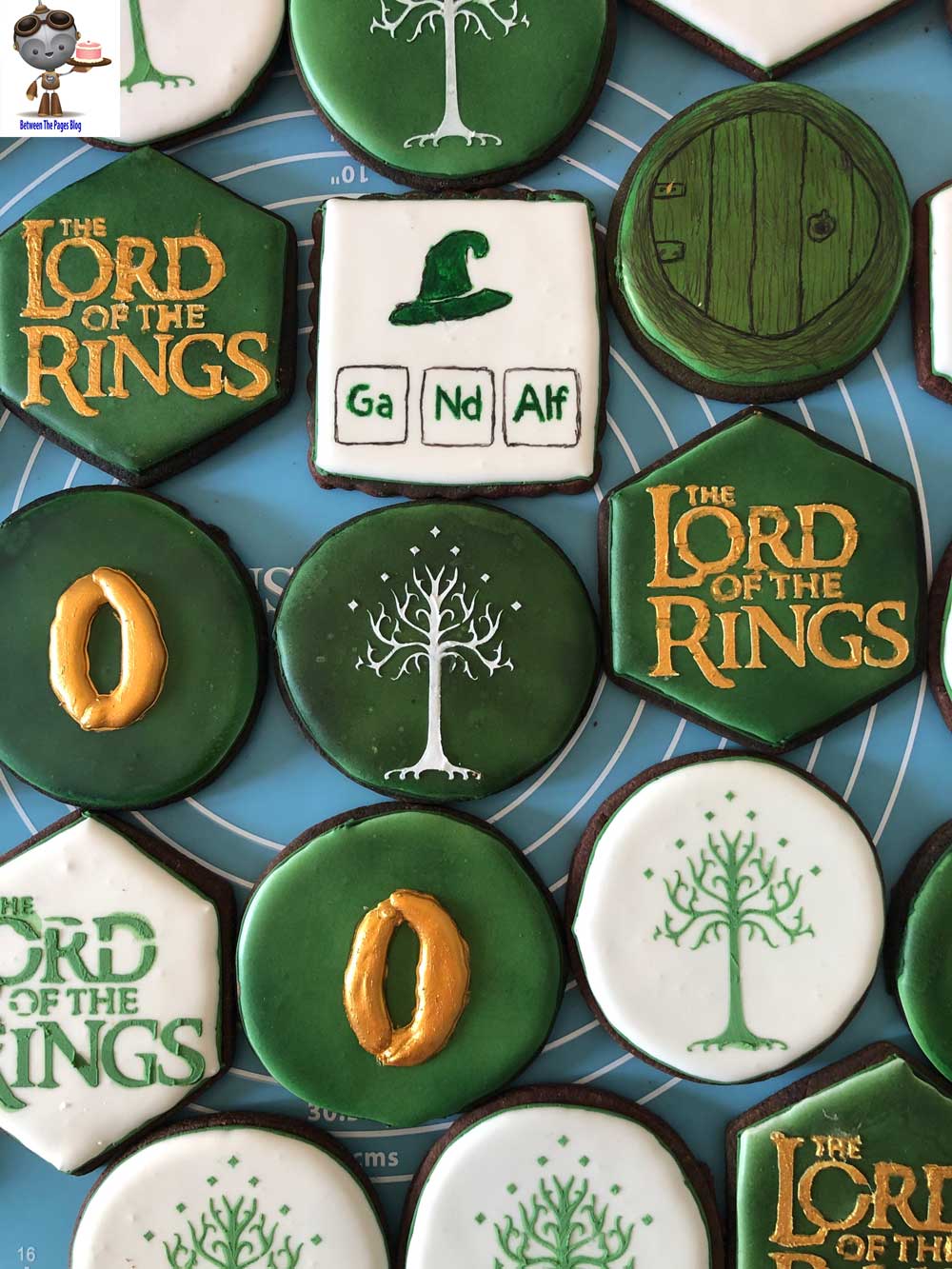 For more LOTR party ideas, take a look at:
Light green Lord of the Rings cookies
I also made these chibi cookies of Frodo, Legola, Gollum, Samwise Gamgee, Gandalf