These Emerald & gold LOTR cookies feature a deep rich green royal icing background with the words The Lord of the Rings and another with The Hobbit, a Hobbit Hole door, a Leaf of Lorien, Sting, the One Ring.
These wonderful cookies were made by Flour Girl Cookie Co.
The rich green of the cookies really make them stand out. They go well with the gold One Ring cookie. The gold veins on the leaf are drawn out by the gold on the other cookies.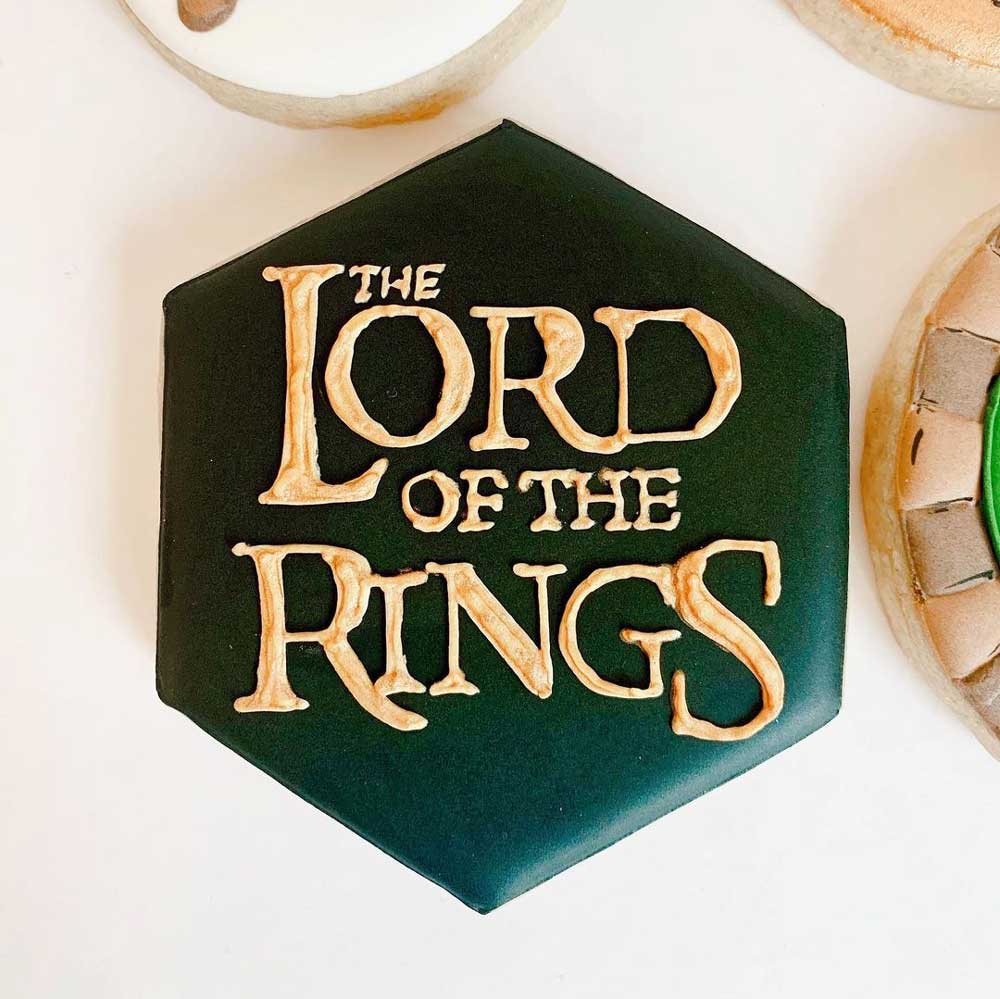 Here's a close-up of the dark green royal icing Lord of the Rings cookie with the letters in gold.
For more LOTR party ideas, take a look at this hand-painted Lord of the Rings Wedding Cake and these LOTR cookies with the Leaf of Lorien, the Eye of Sauron, the White Tree of Gondor, and the One Ring.