This Awesome Lord of the Rings Wedding Cake was made by Olanuta Alexandra. The bottom layer of the cake is a Hobbit House. The middle layer of the cake has Bilbo, Frodo, and Meri, Arwen, and Aragorn.
This Wonderful cake was handprinted using petal dust. This cake received a Gold and best of Kategorie in Cake World Germany.
A red pillow has the One Ring and Arwen's necklace on the top of the cake. Aragorn and Arwen are painted on the side of the cake. Below them is the hood of the cloak with the Leaf of Lorien.
Rivendell is painted on the layer below. It is the Elven city.
The Shire with Bilbo's house and Bilbo and Frodo above it.
Gollum is painted on the side of the cake along with Boromir, and Elrond.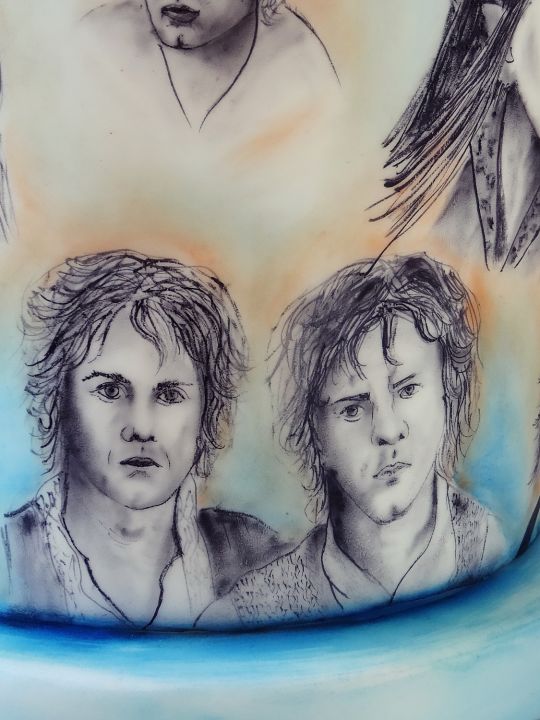 Peregrin Took and Meriadoc Brandybuck