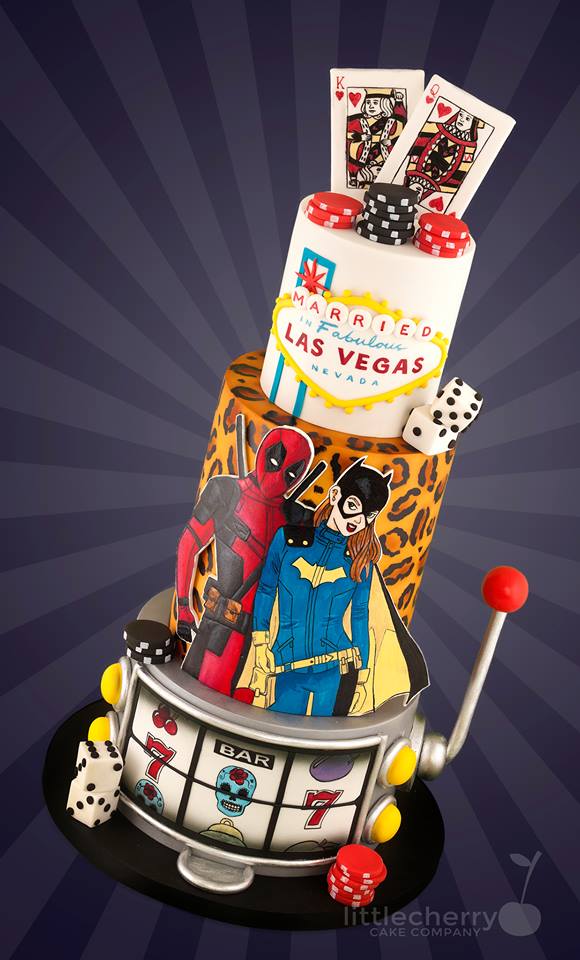 This terrific Deadpool and Batgirl Las Vegas wedding cake is a three-tier cake with 2-D figures of Batgirl and Deadpool on the middle tier. The middle tier has a leopard print background.
This wonderful cake was made by Little Cherry Cake Company.
The top tier has a sign on the side that says Married in Fabulous Las Vegas, Nevada. There are two dice beside the top tier. Stacks of red and black poker chips and a King of Hearts card and a Queen of Hearts card is on the top of the cake.
The bottom tier was made to look like a slot machine with pictures of 7's and a skull in the middle. It has the slot machine handle on the side.
Two white dice are on one side and a stack of red poker chips are on the other side of the bottom tier.