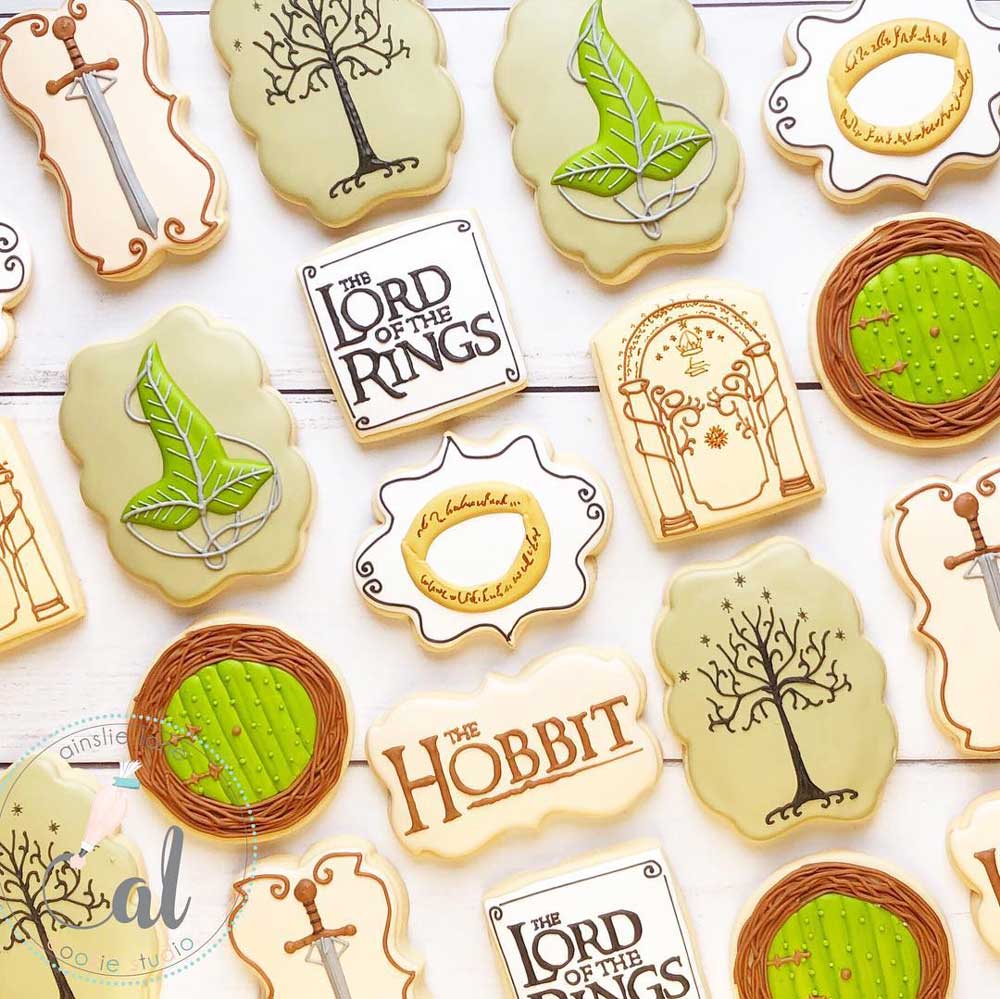 These Light Green LOTR Cookies feature a Hobbit Door, the white tree of Gondor, Bilbo's sword Sting, the One Ring, the Doors of Durin, Leaf of Lorien, The Hobbit, & the Lord of the Rings cookie.
These wonderful cookies were made by Ainslie Lane Cookie Studio.
These cookie background colors are light green, tan, and white. The Leaf of Lorien is a nice light green and blends well with the Hobbit door. The Doors of Durin are the entrance to Moria, the realm of the Goblins. Ancient holy trees are on each side and symbolize the border of the Elven realm of Hollin or Eregion.
For more LOTR party ideas, take a look at this hand-painted Lord of the Rings Wedding Cake and these Green and Gold LOTR cookies . Also check out these Chibi LOTR cookies.