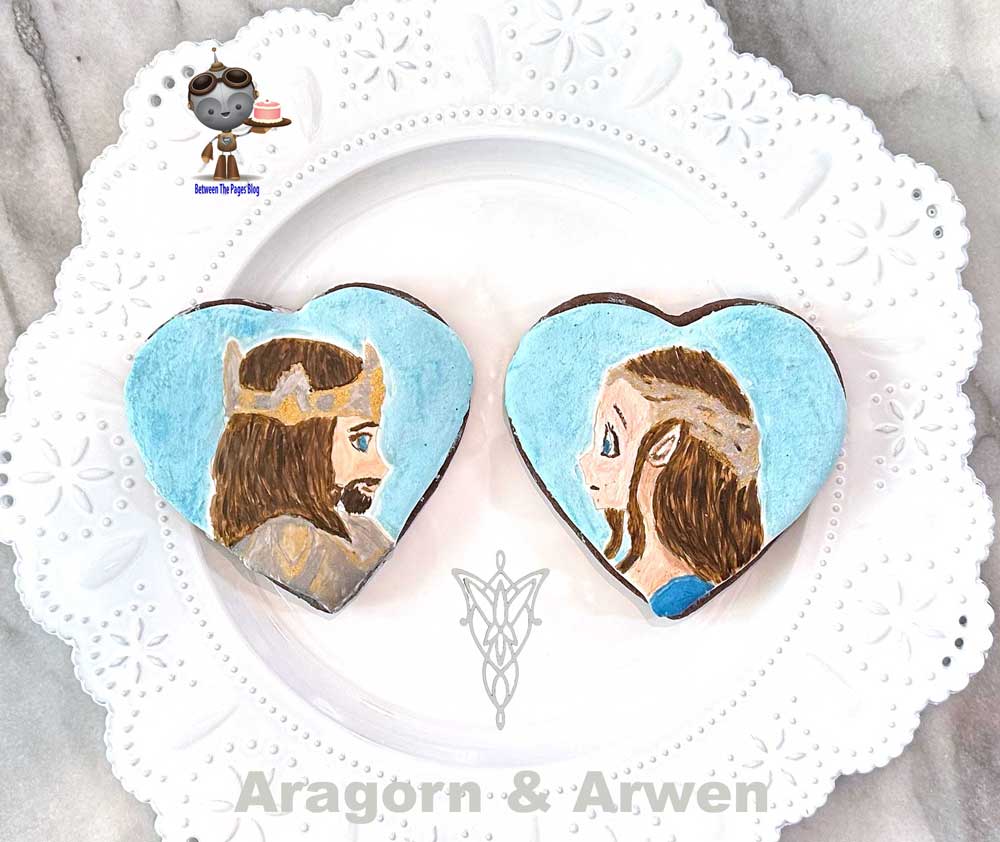 I made these Aragorn & Arwen Wedding cookies for my niece for her wedding shower. She is a big Lord or the Rings fan and I wanted to make these cookies for her and her future husband. The cookies are heart shaped to represent love between the two.
Aragorn and Arwen are both wearing a silver and gold crown. I painted individual strands of hair for each character is different shades of brown so they would stand out. Arwen is wearing a blue dress because one of the wedding colors is blue. Aragorn is wearing silver and gold armor. The gold and silver are shiny luster dust paints. The photo does not show them as shiny as they were in person.
These cookies were based on a drawing by Lepler.
Here is a picture of the cookies boxed up as a gift. The sliver and gold are a little shinier in this picture.
You may also enjoy these Zelda and Link wedding cookies that I made for another wedding.
I also made these Chibi Lord of the Rings cookies and these Green and gold Lord of the Rings Cookies.