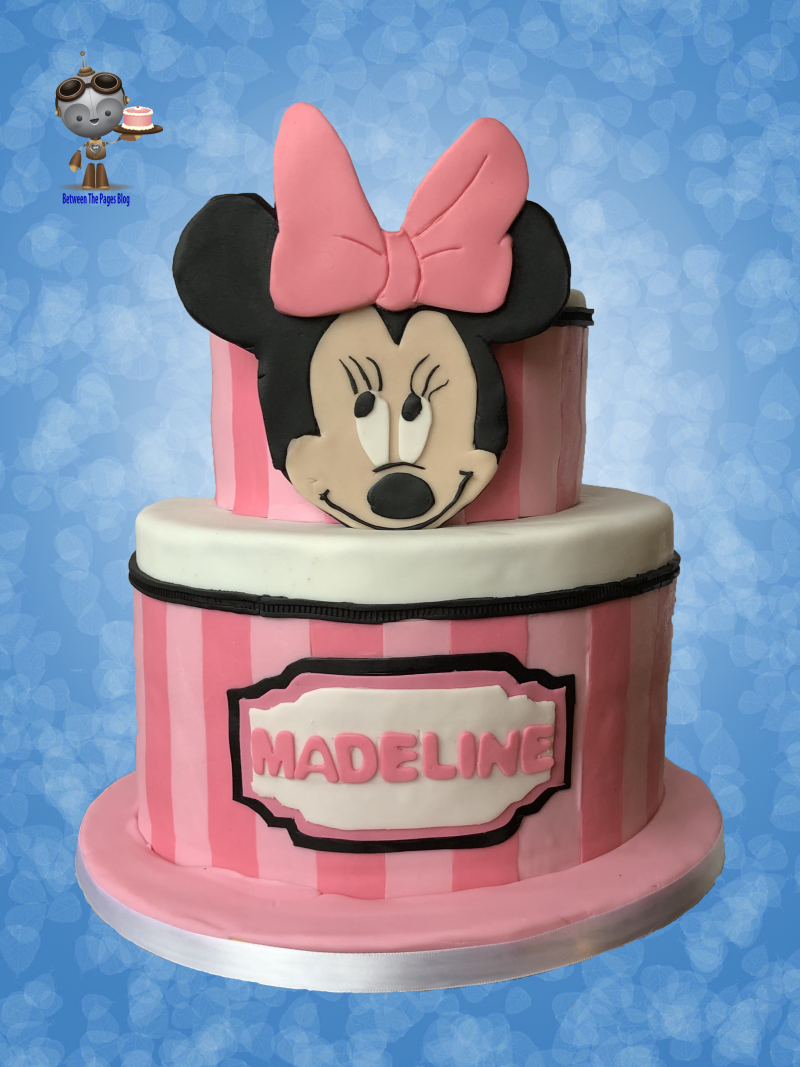 I love all things Disney so I was excited to make this pink Minnie Mouse Cake for Icing Smiles for a little girl who was celebrating the completion of IV chemo treatments.
I made a dream cake that was two tiers where both tiers have dark and light pink stripes around the cake. The top of each tier is white with a black border.
The child's name is on a plaque that is black, pink, and white with pink letters.
Here's a close-up of Minnie Mouse. She was made from gum paste.